On Tuesdays and Thursdays, I post a picture and just a few words.
Actually, it was more like a walk after the rain. But since the tree leaves hold so much water, it's still drippy enough for umbrellas even after the rain stops.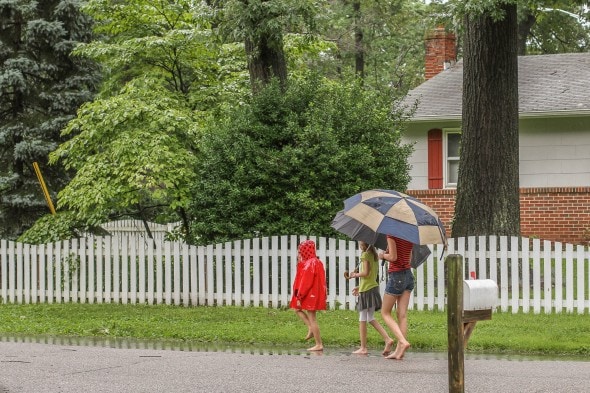 (Do you like how they're clearly concerned about keeping their heads dry, but not their feet??)
_____________
P.S. By the way, those of you who subscribe via email didn't get the post I published yesterday, which is 7 Reason You're Eating Out So Much.
Sorry about that…my email delivery system should have sent it to you, but it didn't. So just click on the link above to read the post.