This post contains affiliate links.
Well. It's time for another Stitch Fix post, where I un-professionally model the things Stitch Fix sends me.

(If you're new here and need to catch up, I started trying Stitch Fix's "the cheaper, the better" option for about a year, and now I upped my price points a bit to see what that's like. So far, upping the price has not changed much!)

You can read all of my past Stitch Fix posts right here.
Item #1
We'll start with the best thing from my fix, which is this gray funnel-neck sweatshirt.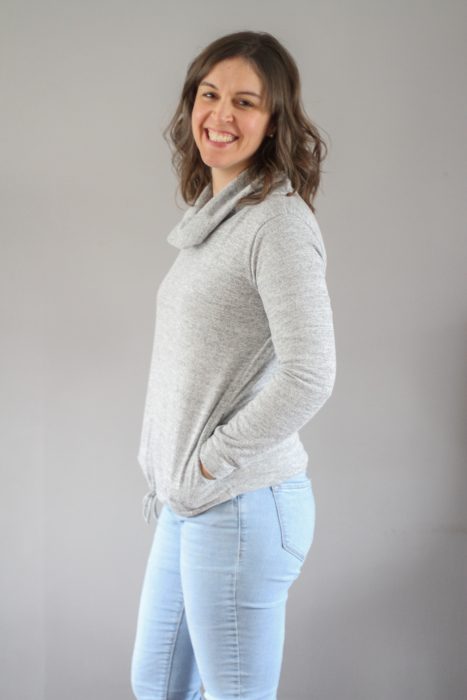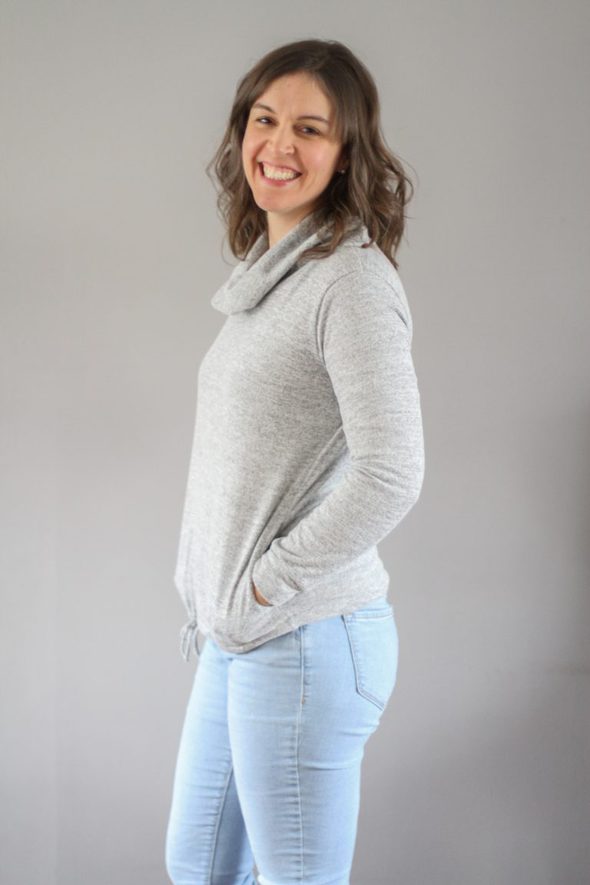 (Jeans are Old Navy and I got them on sale for $15.)
It has pockets, it's made of a dressier-than-most-sweatshirts fabric, and it has pockets.
Yay!
The fabric is a lot like this shirt from a Stitch Fix last year.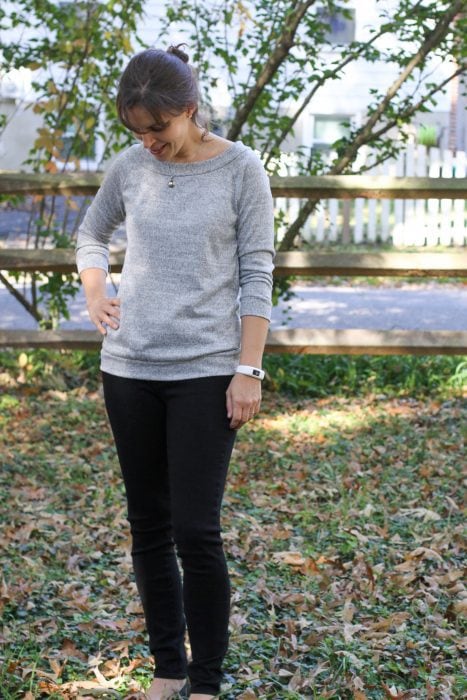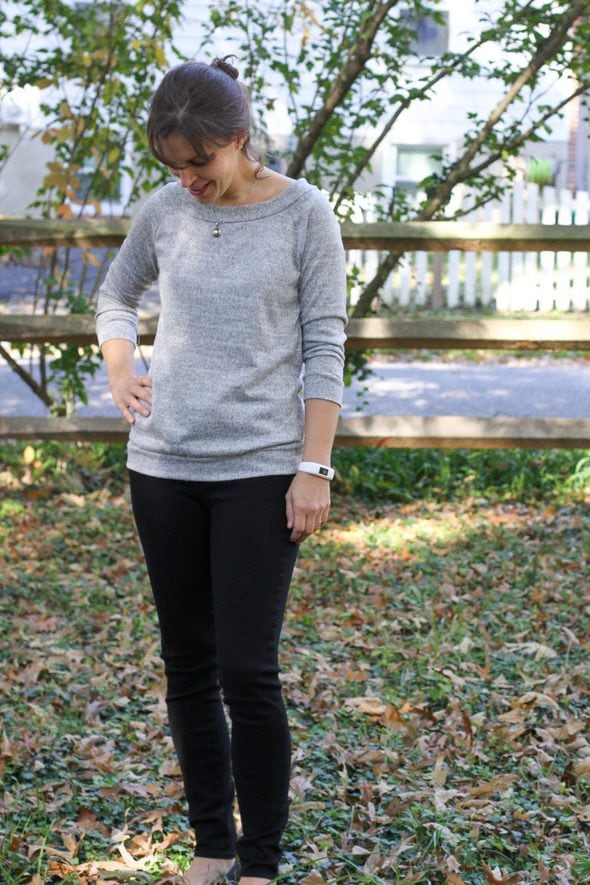 Anyway. Things went downhill from here.
Item #2
I HATE THIS SHIRT.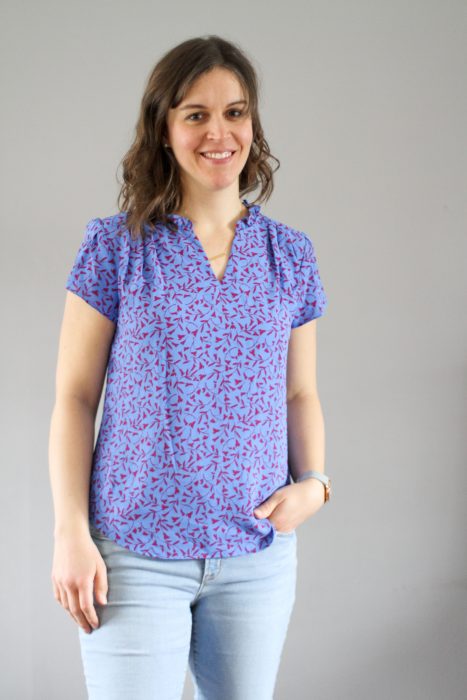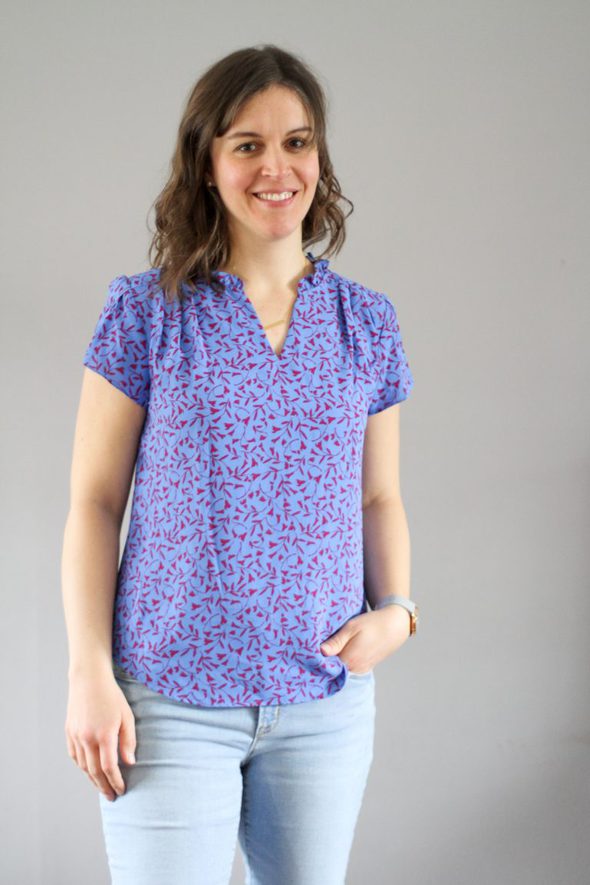 I feel so frumpy in it.
I don't like the print, I don't like the fit, I hate the sleeve length, and I especially despise the ruffles around the collar.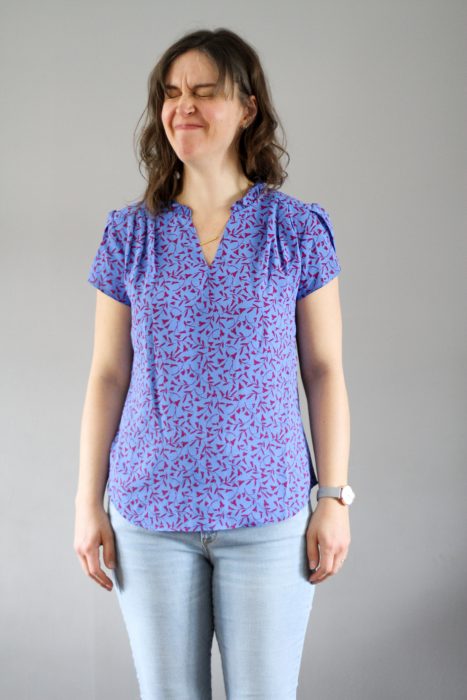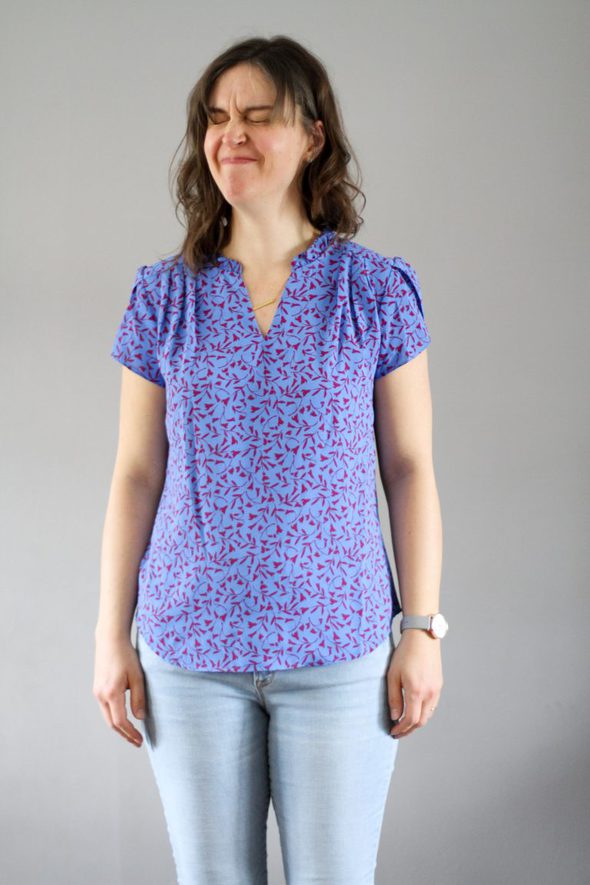 NO. NO. NO.
Item #3
These pull-on blue pants didn't improve things much.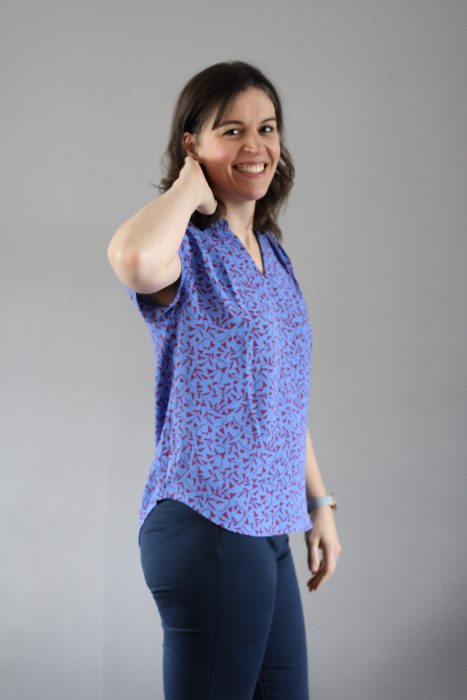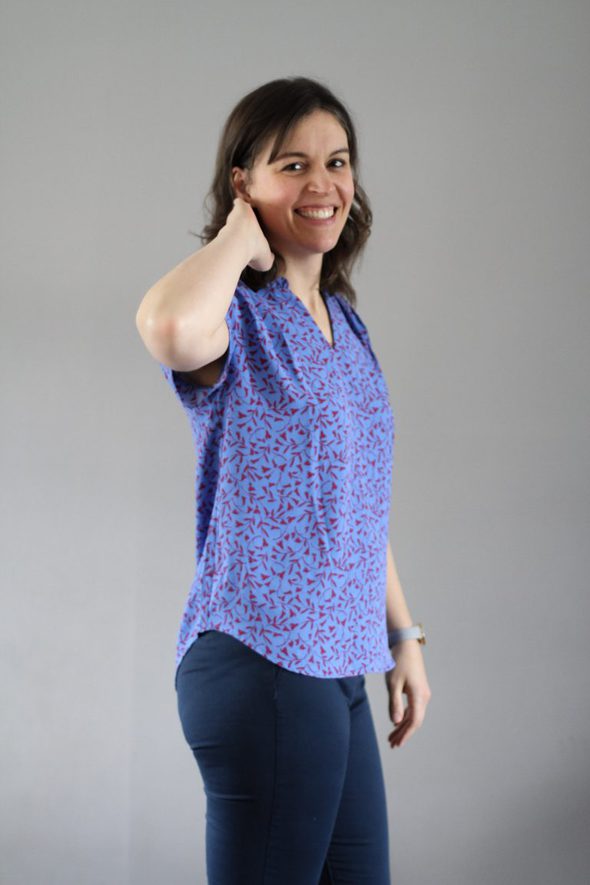 And the pants were too tight anyway. If skinny pants are going to be pull-on, they need to be very stretchy to make it over someone's hips, in my opinion.
It took lots of shimmy-ing to get these up, and even once I got them up, they were just slightly too snug.
Item #4
Next up, we have this dress, which I also really do not love.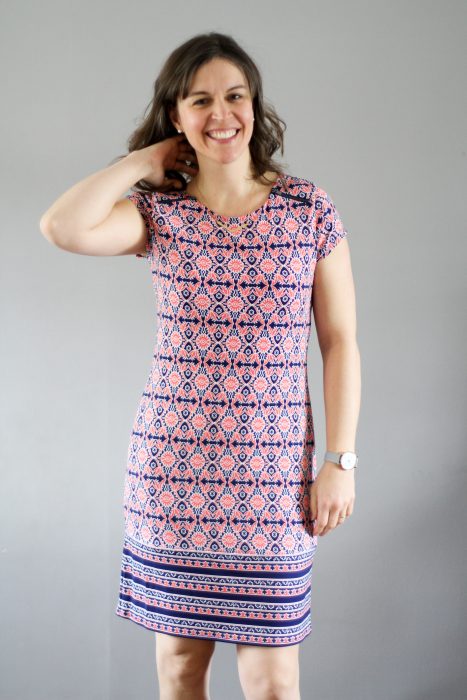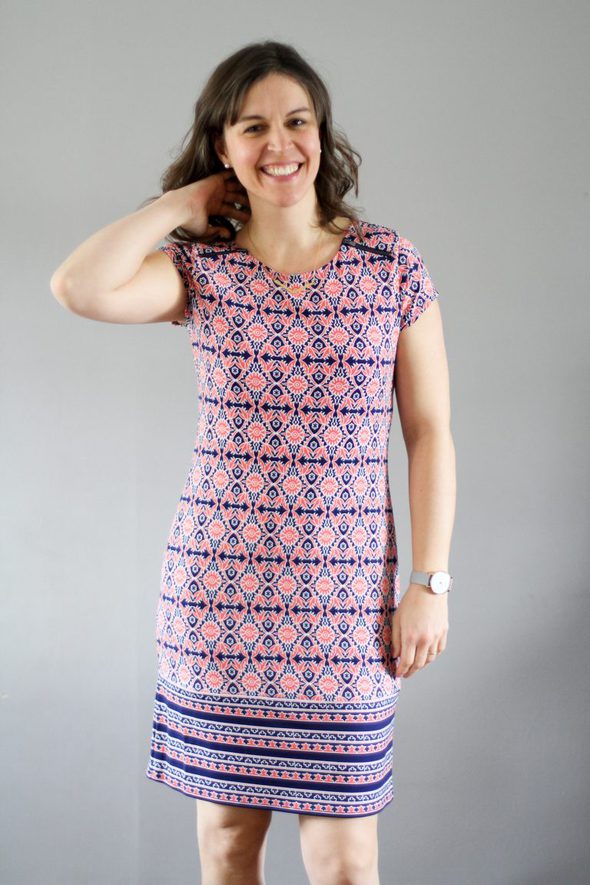 It just feels matronly on me, and I'm not into all-over prints anyway, except for florals, and even then only on occasion.
Definitely not keeping it.
Item #5
The fifth item was this necklace, which for $28 was just not knocking my socks off.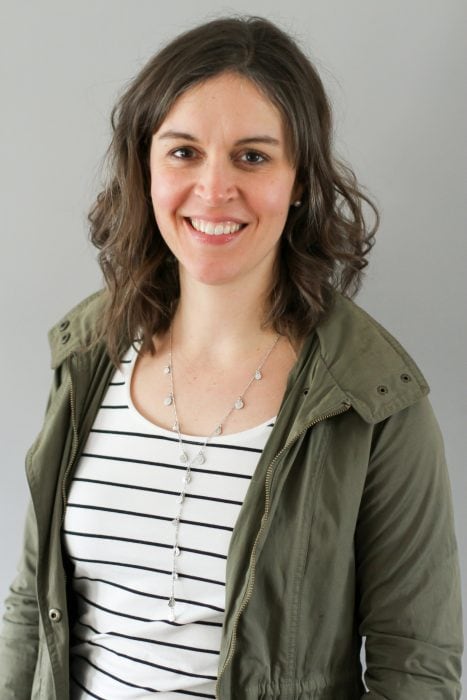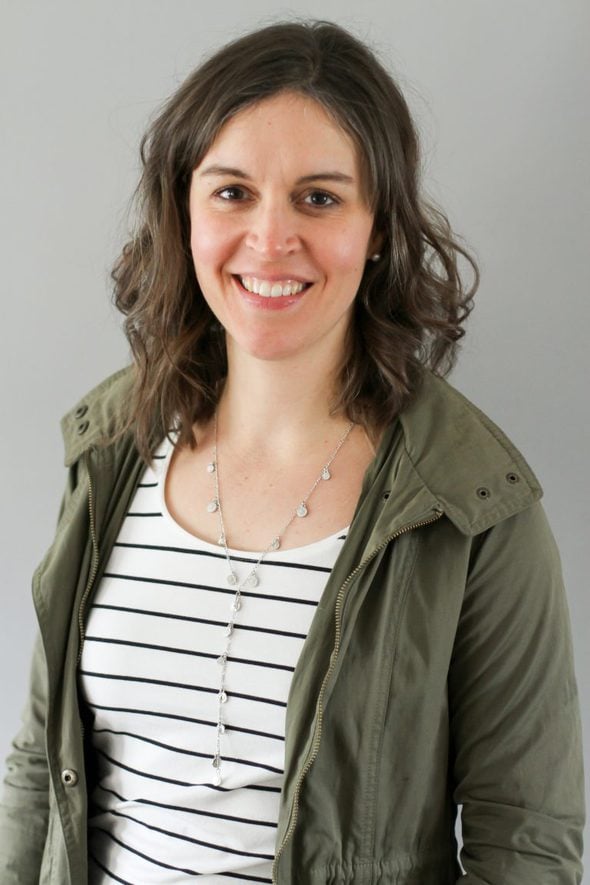 (shirt clearance from Lands' End, jacket from Target several years ago)
What's the verdict?
I'm sending everything back except for the gray funnel neck shirt.
I have to say, even though I've gotten some good items from Stitch Fix, on the whole, my fixes have not held a lot of great stuff for me.
I don't know what to think about this, because my sister gets Stitch Fixes and routinely keeps all five items. I've only done that once!
I think next time, I'm going to try keeping all five things and selling what I don't want on a Stitch Fix facebook group. Then I can report back to you guys about how that goes.
The advantage to that method is that you can get the 25% discount for keeping all five items, which can put you in a better financial spot overall.
Anyway, I'll let you know how it goes!
(jacket and shirt also from the fix where I kept everything)
P.S. There's always a reader or two who isn't sure what Stitch Fix is, so:
Stitch Fix sells new clothes, not second-hand.
They ship you a box (a "fix") as often as you like, with five items inside.
They charge a $20 styling fee, which is credited to any item you keep from the box, and if you keep all five items, you also get a 25% discount on everything.
You choose your price point, style preferences, and sizing when you make your account at Stitch Fix. But as you can see from my fixes, this is not an exact science. 😉
Click here to start your women's styling profile.
P.P.S. Props to Mr. FG for being my photographer this round.