Spinach
The nice thing about spinach from my yard is that I'm very sure it's organic.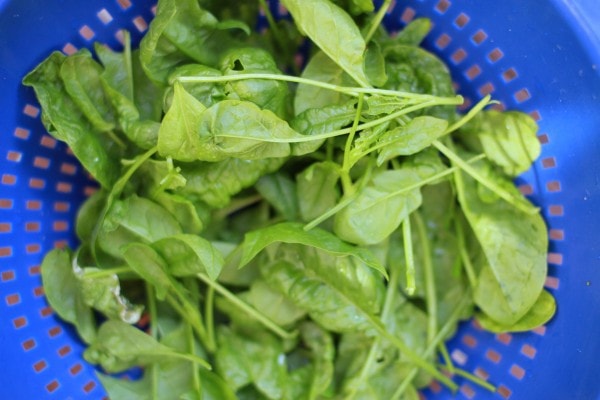 Smoothies
They're just the greatest when the weather is warm, don't you think?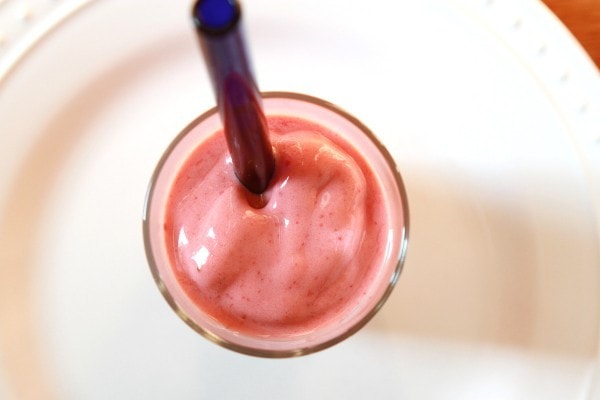 In this one: homemade yogurt, frozen mango, frozen raspberries, and frozen strawberries.
Survivors
This pot used to be full of basil seedlings.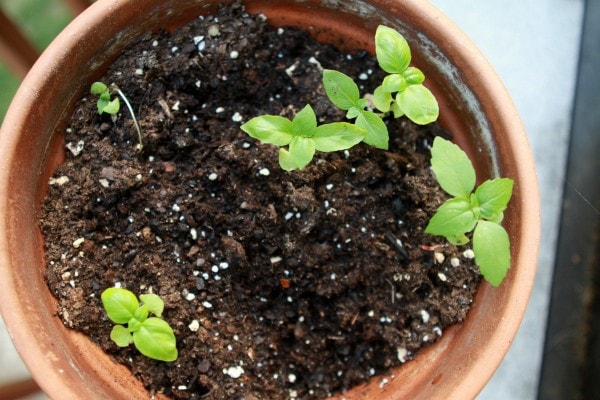 But for some odd reason, a whole bunch of them died.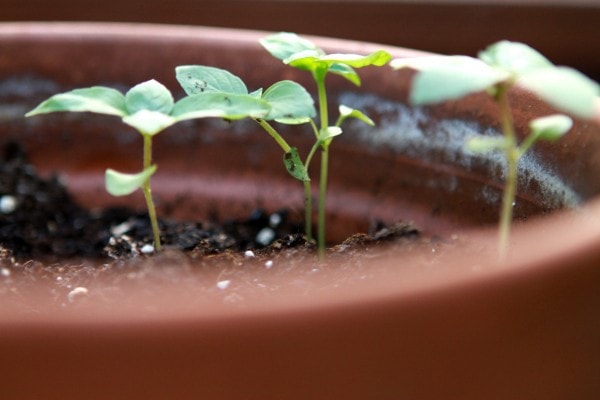 Then Zoe knocked over the pot and more died.
And a squirrel has dug through the pot twice, uprooting these poor plants.
Attention, all squirrels! There are no acorns in this pot. Please stop rummaging around. Thank you.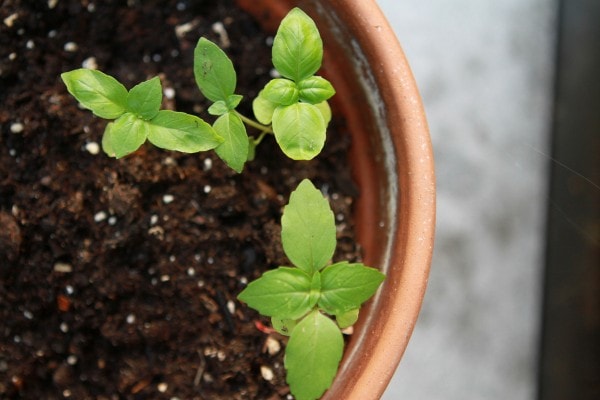 I seriously have never had this much trouble growing basil before. I almost broke down and bought a plant at the grocery store.
But these seedlings are looking pretty healthy now and I think I can patiently wait for them to be big enough to eat.
Grow, basil, grow!
___________________________
Today's 365 post: Because I like to live life on the wild side…
Joshua's 365 post: