I am doing a pretty poor job of keeping people's names with their questions, so some of these are just gonna be general responses to topics I've been getting questions about!
Dry Eyes
Some of you had asked about the eye mask I'm using for my dry eyes, wondering how it helps.
My dry eyes are actually a result of my skin being so greasy. (Err….self-moisturizing.)
It's a little counter-intuitive, but it's true. There are little glands in your eyelids (meibomian glands) that secrete oil, which is supposed to lubricate the surface of your eyes.
But my body produces so much oil, it clogs the glands, and then my eyes get dry. The dryness makes it hard to wear my contacts, which is why I often opt for my glasses.
I usually have to go in to my eye doctor's office once a year for a special heat treatment they do to unclog the glands, but at home, I can wear my little eye mask every night for about ten minutes to help soften the clogs and get the oils out.
So if your dry eye issues are from the same cause as mine, the microwaveable mask can help. But if your problem is due to something like your eyes not producing enough tears, then I don't think the mask is recommended as a treatment.
My eye doctor is able to look at my eyes through his instruments and actually see the tiny clogged ducts, so if you are wondering if you've got the same problem as me, I'd recommend paying your eye doctor a visit.
(You can read more about meibomian gland dysfunction here.)
Upside-Down Days and Synesthesia
When I showed my planner in a recent post, with my mornings at the bottom and my evenings at the top, Lee said,
Kristen, I don't think I've ever heard anyone say that they visualize mornings at the bottom of the page. What do you make of that? Have you always thought of it that way?
I have definitely always imagined my days this way and since I am such a visual thinker, I have a hard time working with a planner that doesn't match what's in my head.
I wrote a long time ago about my spatial sequence synesthesia, which is basically just a fancy way of saying that some people have a visual map in their heads for things, sometimes in shapes and orders that make no sense to other people!
I've read that synesthesia is considered to be a type of neurodivergence, and I recently learned that people on the autism spectrum are three times as likely to have synesthesia.
I've never talked to an expert about this, because honestly, my synesthesia doesn't really cause me issues. I can't imagine thinking any other way, and I can't imagine trying to remember things without all my visual maps in my head!
The weird way my brain functions is working fine for me. 🙂
Cooking and nursing
From yesterday's post:
Have you thought about how your cooking/ frugality will change after you become a nurse? Your comment about not wanting to cook after being in class from 8:00 to 5:30 made me think of it. I understand not wanting to come home and cook after that, but when you're working as a nurse won't shifts at least that long be common?
Oh, for sure. My nursing shifts will probably be at least 12 hours long, and…I probably am not gonna feel like doing much cooking after that.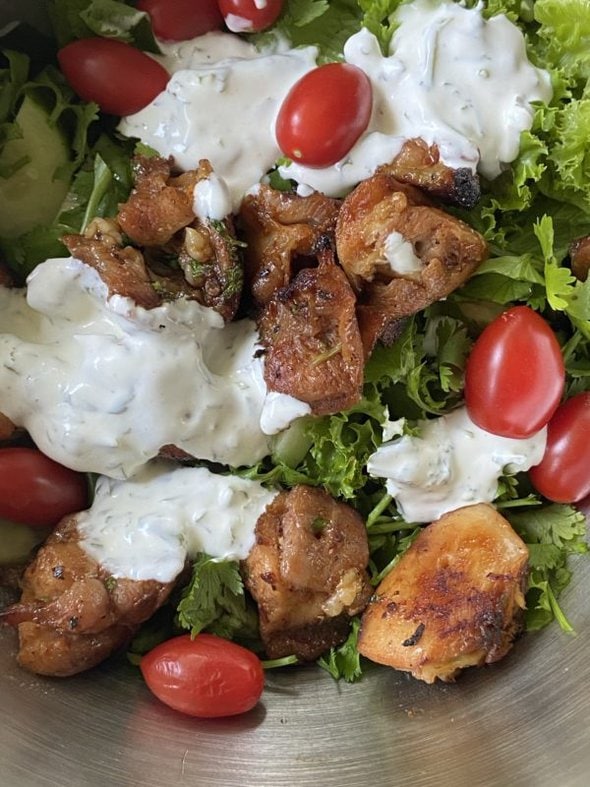 However, I know there are nursing jobs where you might work three 12-hour shifts, and then have four days off. So hopefully I can do some cooking ahead of time on the days off so that I can skip cooking on the work days.
But I also am not opposed to planning to press the easy button sometimes, which is what I did Monday! I bought a rotisserie chicken, baked some frozen sweet potato fries, cut up some fruit, and called it good.
I trust that I will figure it out, though. I've managed to be frugal and to cook at home consistently through a lot of different life situations (and a lot of challenges), so I think I'll manage as a nurse too.
Cooking at home is important to me for both monetary and health reasons (same goes for packing my lunch.) And when something is important to us, we usually figure out how to make it happen!
If you want to watch me navigate all this, well, keep reading my blog. We know I'm gonna write about it. 😉
Not being able to help
This is not a question, but I wanted to add it in. Adam Grant posted this the other day on Instagram:
"It's not just seeing suffering that's painful. It's hurting for others while feeling unable to help."
And I thought that summed up what is so hard about watching what is going on in Gaza.
I read the news about the airstrike on the hospital yesterday, and I cried again. I was talking with my friend Kathleen, and I said, "I'm working my butt off to go to school to become one small nurse, to try to go save/improve a few people's lives, and it almost feels pointless because at the same time, POOF, 500 lives were just snuffed out in an instant."
I am powerless to overcome loss of this magnitude. Other than donating to organizations on the ground, I can't do anything to help.
But after I cried about the hospital strike, I finished my enema/stoma lab homework. Because even in world where terrible violence exists, we still need nurses to take care of patients in mundane and ordinary ways.
________________
Got any input on these topics? I'd love to hear!