The freezer below my refrigerator was getting a little…full.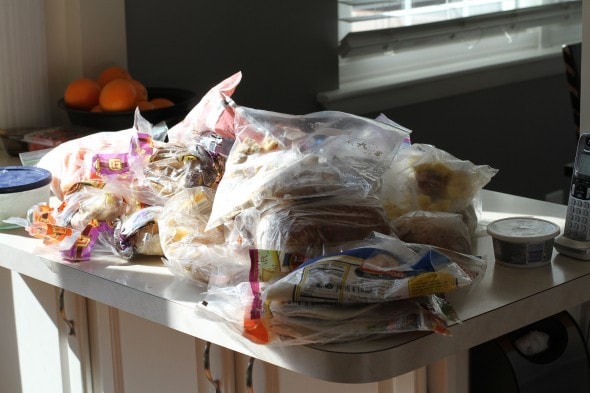 So, I took everything out, thoroughly wiped the freezer down, and took stock of what I had.
I found a lot of bread odds and ends: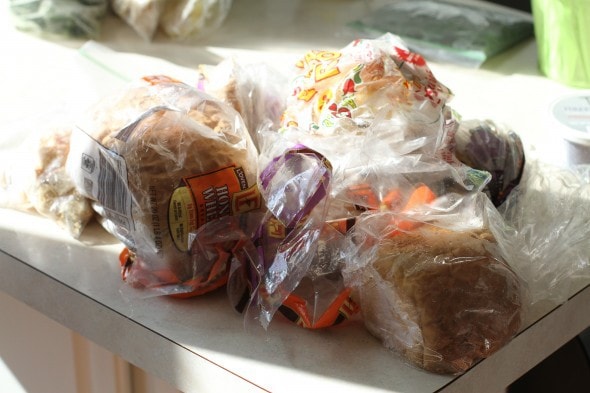 And several partially-fully tortilla bags.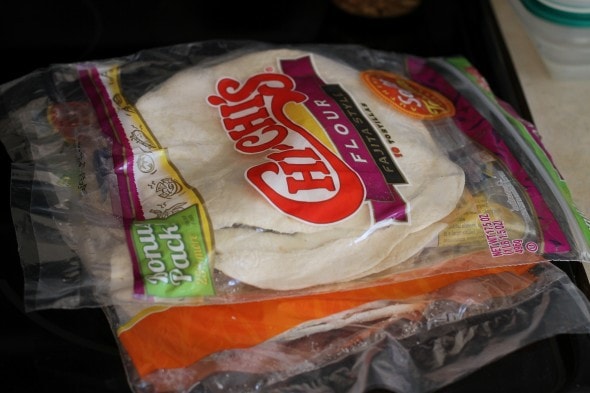 What else?
-a few slices of uncooked bacon
-a small bag of cooked bacon bits
-a jar of homemade marinara sauce
-one pizza crust's worth of pizza dough
-some random fruits
Plus there's a big bag of strawberries and blueberries, but I'm not too worried about using those up. Those are regular smoothie additions, and I go through those lickety-split.
Here's my plan-
I'll use the pizza dough, marinara, and bacon to make a pizza.
I'll use the fruits in smoothies this week.
I'm making tacos for dinner this week, and we'll use the random assortment of tortillas for those.
As far as the bread goes? I made paninis for dinner last night to use some of the bread up, and I also made a pan of The Pioneer Woman's overnight french toast, which we will eat this morning.
That does still leave me with a fair number of odds and ends, and I'm thinking I might make some bread crumbs (which I'll freeze for future use in things like Fish Cakes) and some croutons.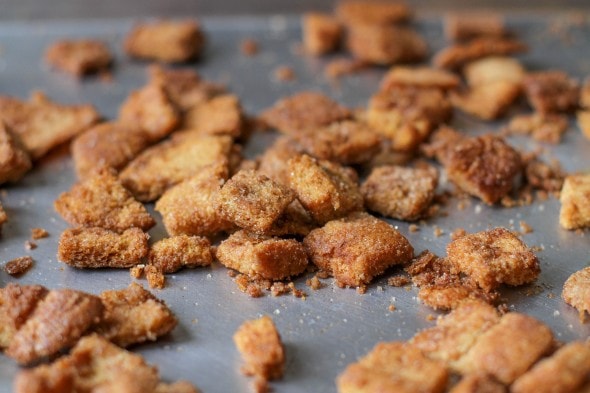 So, things are looking good for me getting my freezer whipped into shape before week's end.
I'll update you on how things went when I do my Friday grocery/menu post. And I'll probably be posting small updates on Instagram throughout the week as well.
(I'm thefrugalgirl over there.)
Wish me luck!