This post is part of Shoot Better, a series about improving your photography skills without buying new equipment. Because, you know, frugality. 😉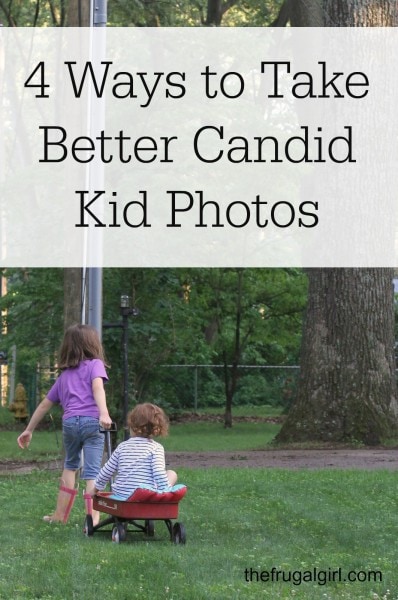 Unposed photos of kids are my favorite! Capturing children as they play, read, swim, dance, fight, laugh, cry…it's just the best.
Unposed photos do present some challenges, though.
For instance, when you're posing people, you can usually put them in places where the light and background is nicely set up.
But when you're wanting to take pictures of kids as they exist in their natural state, it's a little trickier to take a great photo.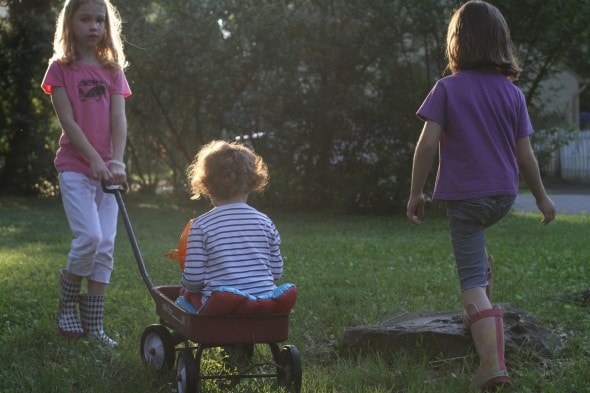 I've been busy shooting unposed photos of my kids for years, and in this post and the next, I'm going to share what I've learned about taking good (and interesting) candid pictures of kids.
Keep your camera handy.
I'll probably say this multiple times over the course of the series, but boy, it's super important for candid photos.
If your camera is safely ensconced in a bullet-proof camera case, it won't ever get messed up, but it'll also likely never get used.
So keep it out! Carry it with you! Use it!
That's what cameras are for.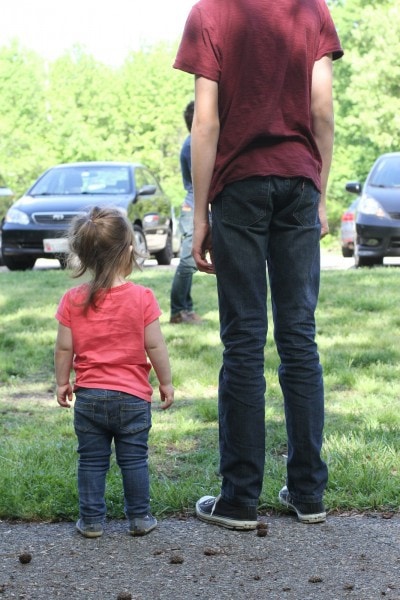 I mean, certainly be sensible….store it on a highish shelf to keep it safe when you're not using it (and never let the strap dangle because that is just ASKING for trouble).
But do make sure it's in a spot where you can easily grab it.
Otherwise, cute moments will pass before you've extracted your camera from the case.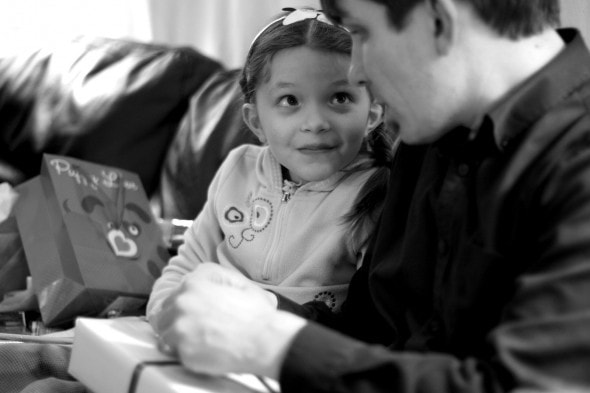 Watch for good light.
This is part of being a light detective. The more you practice photography, the more you'll perk up and notice when the light is good.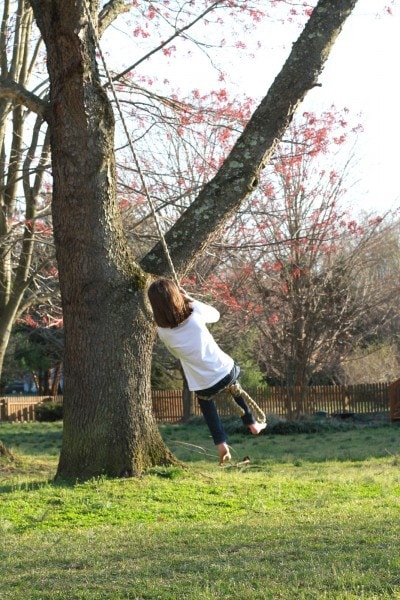 If your kids happen to be playing in open shade or near a nice window or outside during the golden hour (the hour after sunrise and the hour before sunset), grab your camera and start shooting.
Set them up for play in good light.
If there's a side of your table that has better light, set the play-doh up there. If there's a shady spot for your summer picnic, set it up there rather than in the bright sunlight.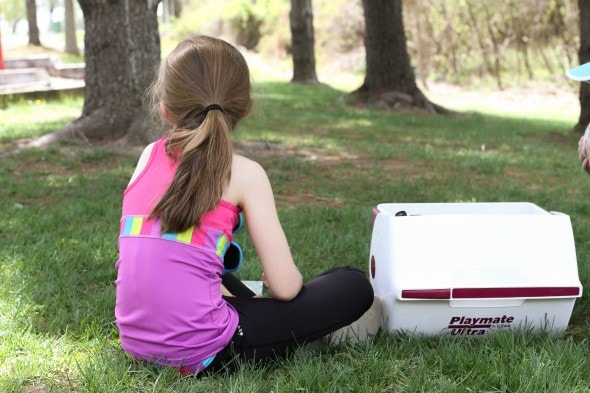 Obviously, I'd never recommend that you prioritize lighting over your children's fun.
But if all things are equal (does it matter which side of the table you use for play-doh?? Does your baby care where you put the exersaucer?), opt for the choice that has better light.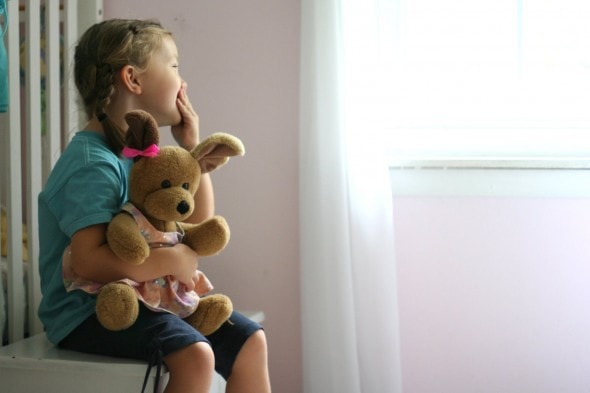 This might feel slightly silly or over the top, but it does help to make photos better, and it really doesn't have to interfere with your kids' play.
Wait in the good light.
Kids sometimes move between good lighting and bad (between bright sunlight and open shade) so I often position myself in a spot to catch the good lighting spots and I shoot when they happen to be there.
For example, I might wait at the shady spot in the pool or at the shady spot in the road while my kids are biking. Once they reach the spot with good light, I snap away.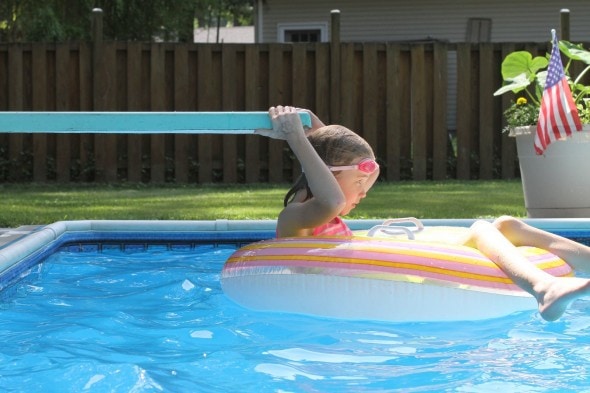 Or if it's a golden hour, I position myself for a backlit shot and wait for one of them to be in the right spot.
______________________________
Alrighty! That's probably enough tips for you to digest in one sitting. Give some of these ideas a try and let me know how they work for you.
(I'd love to see how you're using these tips, so feel free to email me a photo if you'd like!)
And of course, let me know if you have questions.
________________________________
Want more candid photo tips? Here's part 2: Five more tips for taking great candid kid photos