On Tuesdays and Thursdays, I share a photo or two and just a few words.
(I wrote about that and another shoe repair right here.)
Well, that stuff only holds for so long.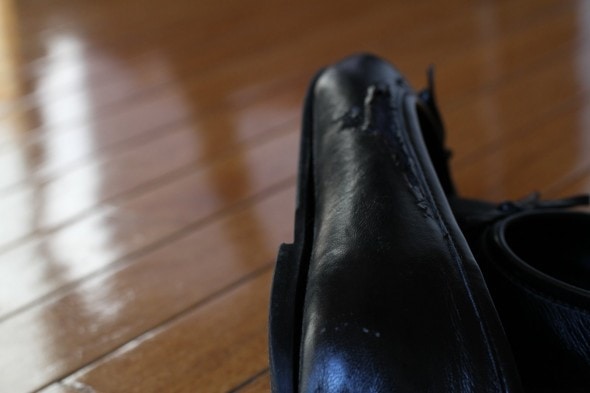 (Which I can't exactly complain about, because the Shoe GOO
did buy me another two years.)
I could reglue the sole, but its departure from the bottom of the shoe has nicely coincided with this, the peeling of the fake leather.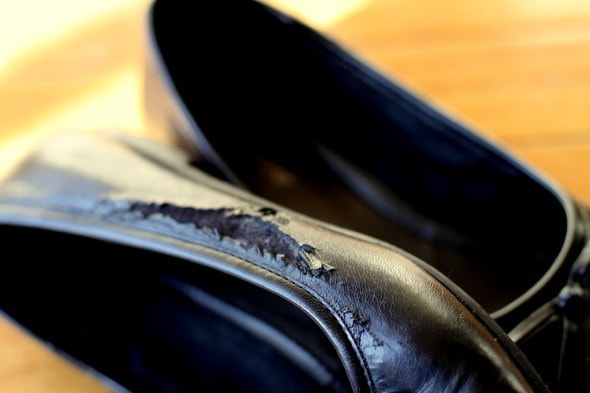 Which means that these shoes are really just done.
When I bought these shoes, I was at a place in my life where I thought more about price and a little less about how long things would last. And that's why my shoes weren't real leather.
The next pair I buy will be different.