Hey there! I have a question… I must admit that I have not been closely tracking your spending (I know, shocking!!) so I might've missed something along the way. I seem to recall that a few years back you were reporting something around a $400/month budget for food and now it's averaging a lot higher.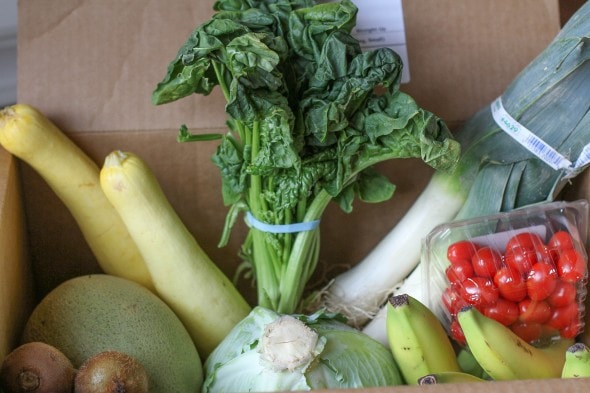 If this is true, could you explain how you decided to make this shift, if you feel good about it, if it's all because of growing kids and higher quality foods, etc.? I have had this idea in my head about my own family's budget that if we increase our spending we must somehow be wasting money or being less efficient… meaning it's a negative thing. But at the same time, we just tend to be spending more money overall year-over-year and I am frustrated by that at times! Any thoughts?
-Leah
Yup, I was spending around $100 a week when I first started blogging in 2008. That was what we could afford at the time, and luckily, I was able to make it work for us.
Over the years, my kids have gotten bigger and hungrier, so $100 a week would be tough now. In that sense, a larger grocery budget hasn't been a choice.
Also, food prices go up over time, and I obviously can't control that either.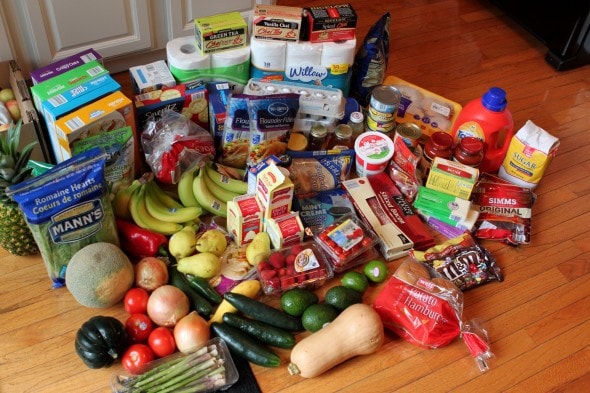 However, I'd say that when compared to 2008, I currently make some spendier grocery choices than I used to.
For instance, I buy more organic and/or local produce and meat than I used to, and that's a mindful decision on my part. I have more money to spend now, and I'm choosing to use it to buy healthier, more ethically produced food for my family (and to support the people who produce good food).
Also, 2016 Kristen is more prone to buying slightly expensive foods such as cheese and berries and nuts then 2008 Kristen was.
(Though mercifully, Aldi makes berries and blocks of Parmesan quite affordable! I love it.)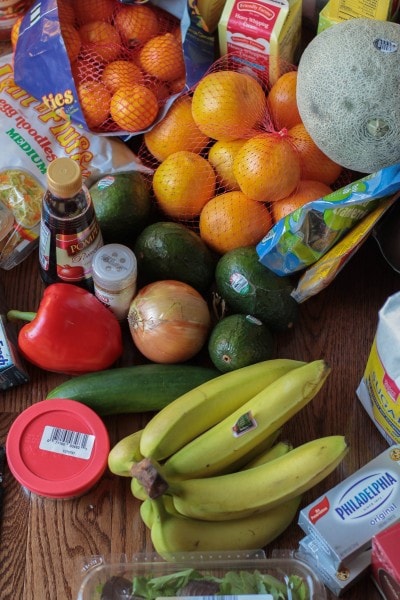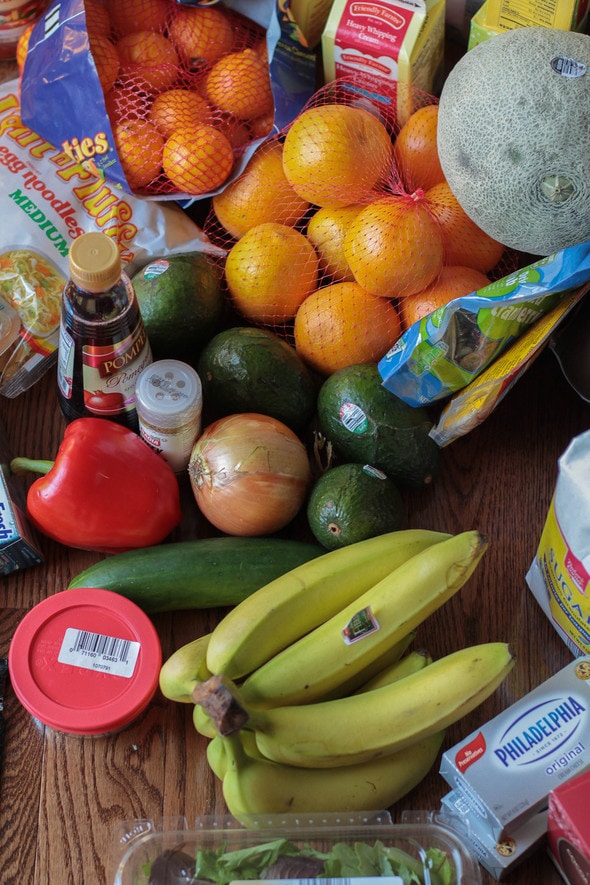 Basically, I could spend less on food than I currently do, and if we got into a tighter financial position, I would adjust and pinch my pennies a little harder.
But at the moment, we've got enough cash to allow for a $200/week budget, so I'm cheerfully giving myself the freedom to spend that much if I need to.
If your spending is slowly creeping up, I wouldn't necessarily say that's cause for worry. Kids eat more and more as they grow, and food prices rise. Just make sure that you're employing smart grocery habits, and as long as you're doing that, your spending should end up at a reasonable level.
(In case you missed it before, here are my top ten ways to save on groceries.)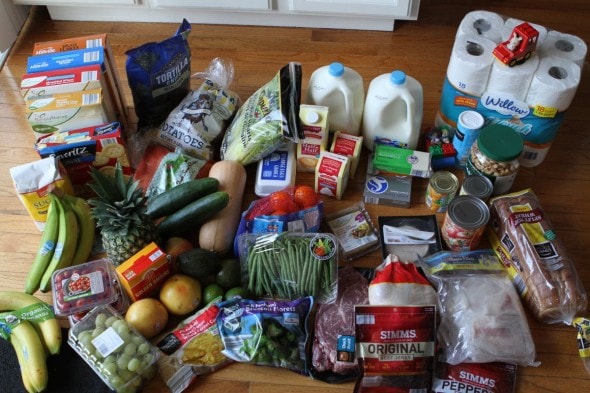 Of course, if your grocery budget is creeping up faster than your income, that IS cause for concern, and maybe you'll need to employ stricter measures.
For instance, you could eat less meat, choose produce varieties that are cheaper (apples cost less than raspberries!), make sure you get yourself to Aldi regularly, keep a watchful eye on food waste, and so on.
______________
Readers, how do you decide when it's ok to raise the grocery budget?