Every week, I post a picture of the food that has gone bad over the last seven days. Why do I do this? Because in March of 2008, I finally got fed up with the amount of food I was wasting, and I thought that showing my waste to other people would motivate me to use up my food instead of wasting it. Because this often embarrassing practice was so helpful for me, I invited other bloggers to join me in posting their food waste photos, and Food Waste Friday was born.
This week I wasted some celery, a few grilled veggies, and sadly, some leftover roast pork. It was a pre-marinated pork roast, which I never buy, and now I remember why: we don't really like pork.
Maybe if we had pastured fresh-from-the-farm pork, it'd be different, but as it stands, we're just really not big fans.
Duly noted, won't do that again.
On a happier note, I used up two kind of mushy apples by making some Apple Pfannekuchen.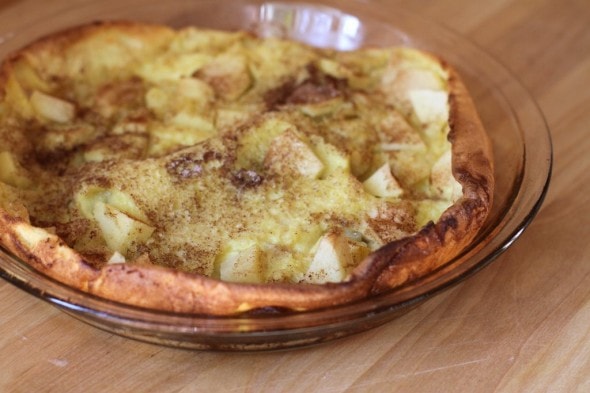 I didn't have quite enough apples for the last pfannekuchen, so I baked it without fruit and then sprinkled some raspberries on top. It was totally delicious.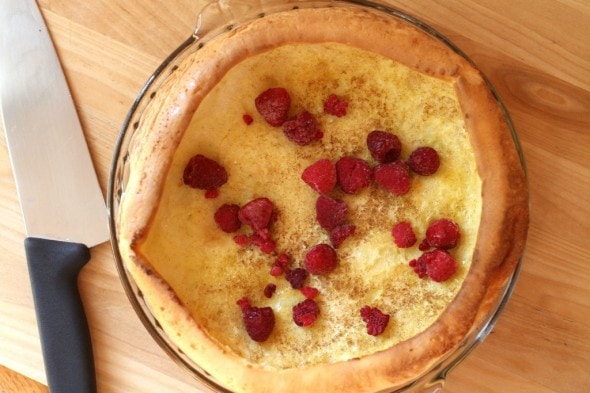 FYI, baking raspberries into the pfannekuchen doesn't work because they give off too much liquid (I know because I've tried it before!)
________________________________________________
How did you do this week?