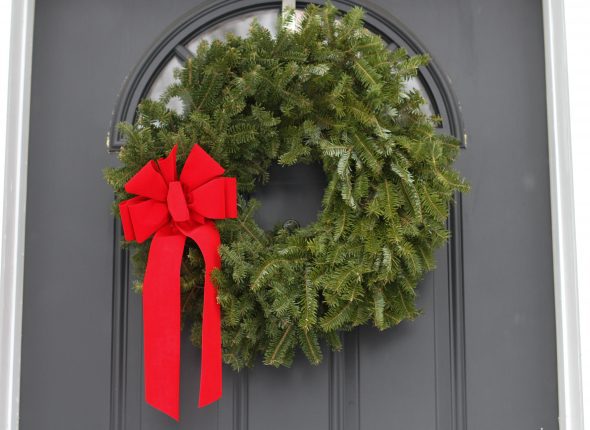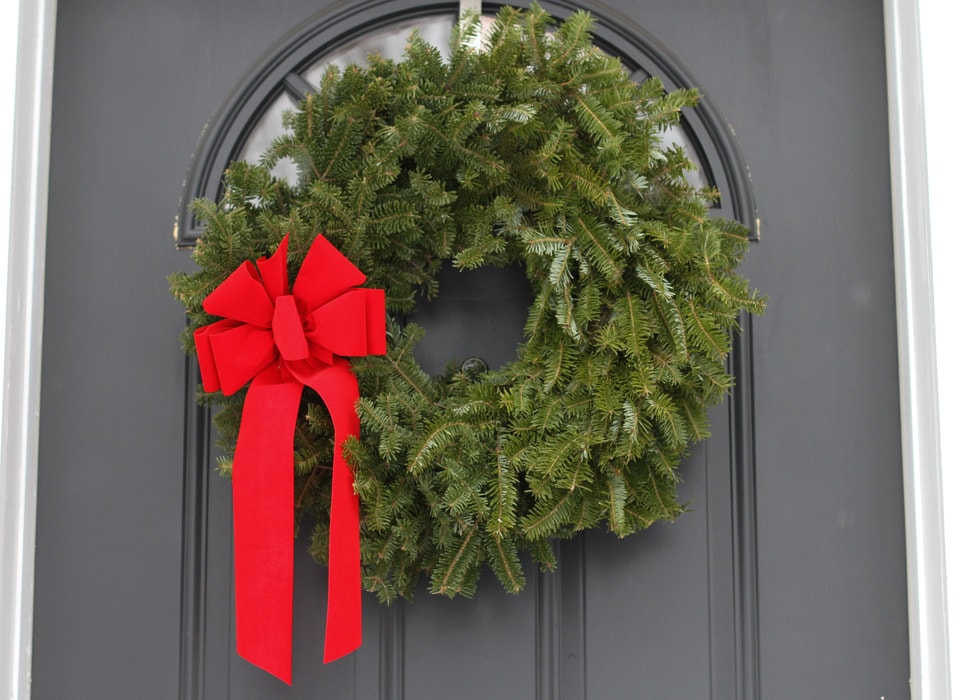 We're done with school until January, but Zoe squeezed in some school under the Christmas lights earlier this month.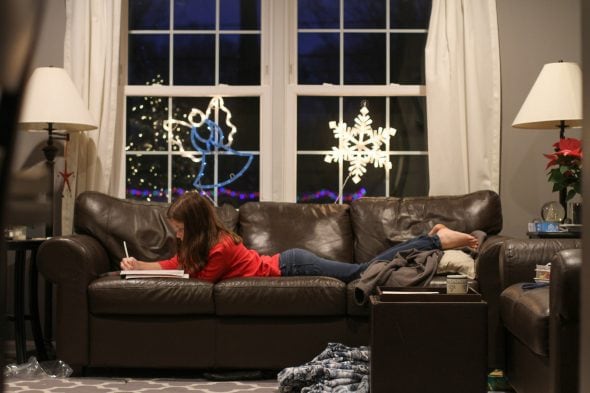 Such a comfortable way to work on your grammar book.
Sonia and Zoe have been playing the Santa Tracker game. 😉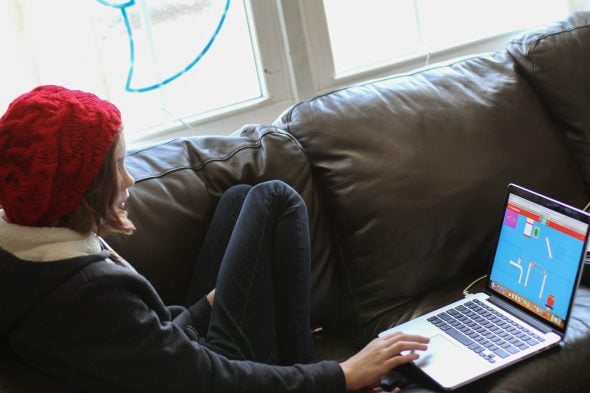 Zoe strung some extra lightsicles on the deck, and even thought we didn't have enough to go all the way around, I do love them.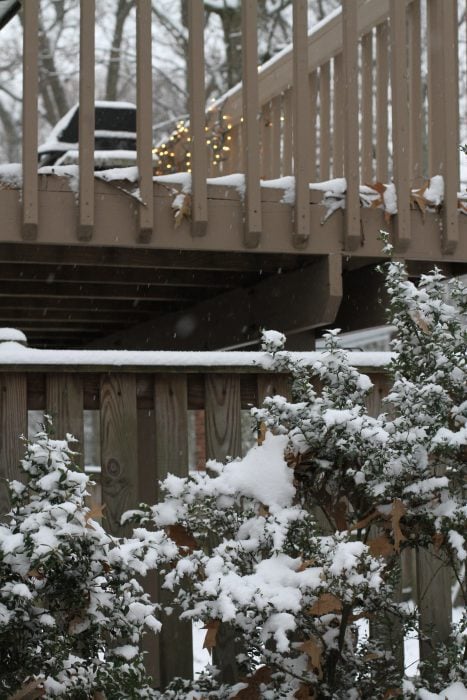 We've had small snows twice this month, which is a little unusual.
One was of the fluffy sort.
And the other was like the sky sprinkled a heavy-handed dose of sea salt on us.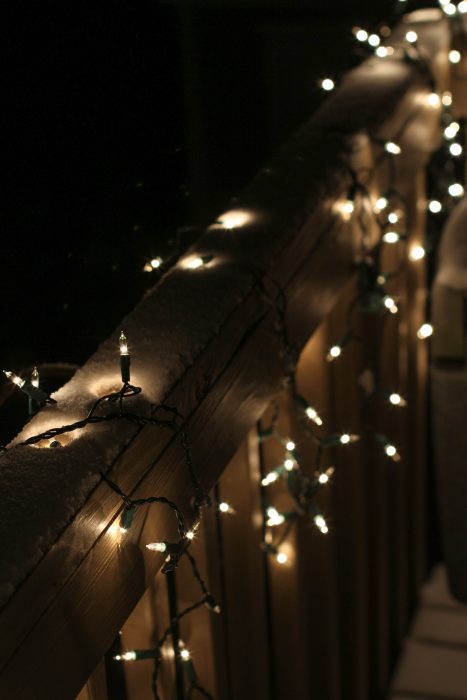 I love the way the heat of the light melts a little circle in the snow.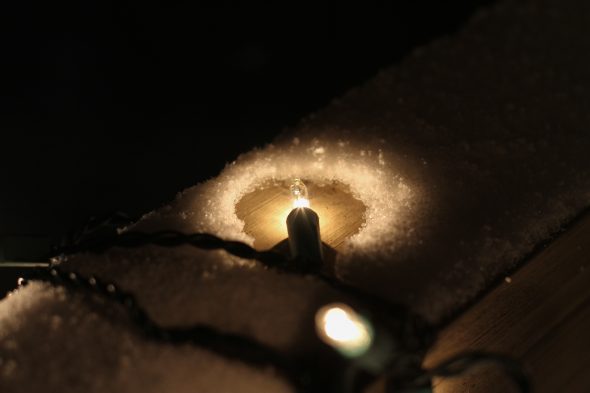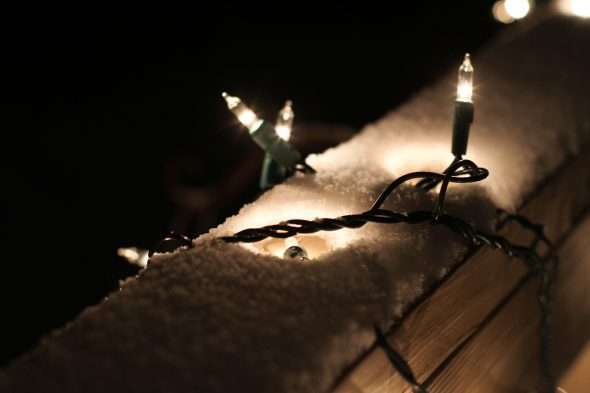 Really, I love all the lights this time of year. Just delightful at a time when the sky provides so few hours of daylight.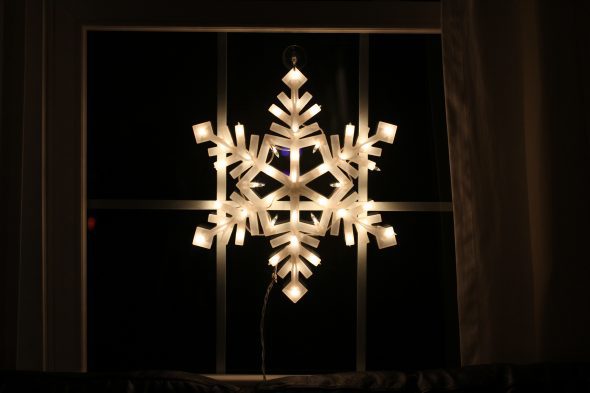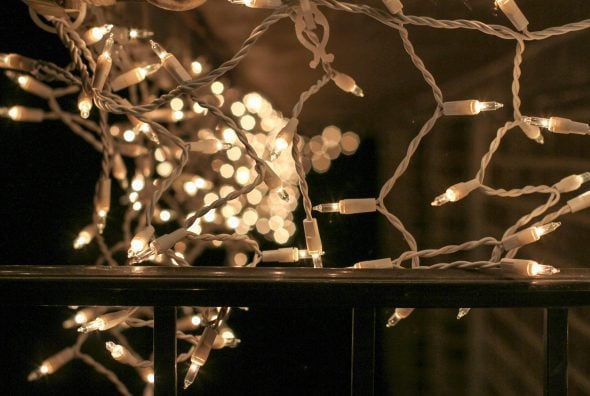 If our tree wasn't real, I'd probably vote for keeping it up through January at least, if only for the joy the twinkly lights provide.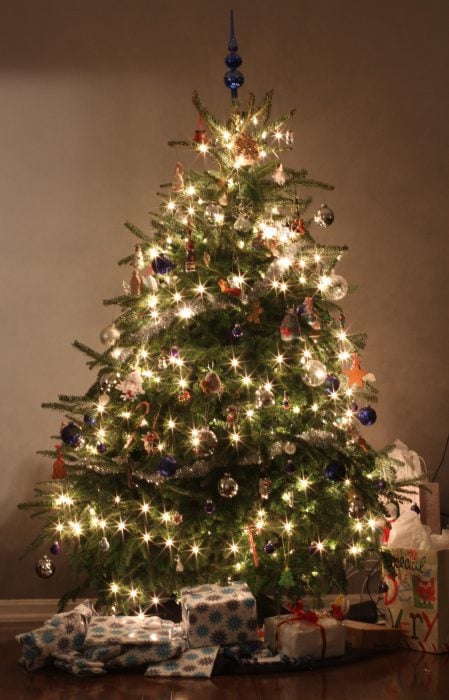 I'm not sure how much I'll be around between Christmas and the new year, so in case I don't pop back in before then…Merry Christmas! Happy New Year!
And I hope your holiday season is lovely.