Did you know that the weight of prepackaged produce (such as potatoes or oranges) can vary?
Typically, each container/bag will have at least the amount promised on the package, but some will have more produce than they're "supposed" to.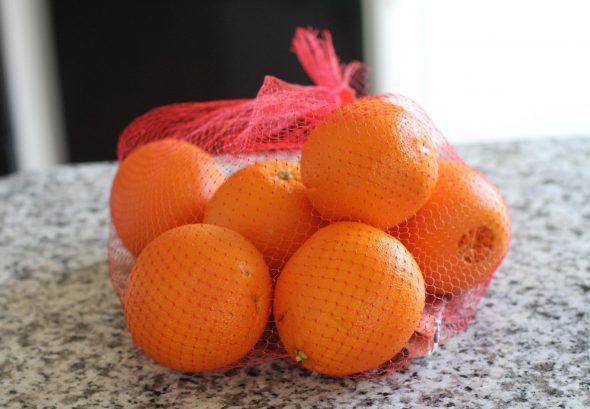 For instance, when I bought a 3 pound bag of oranges at Aldi yesterday, I easily found a bag that weighed 5 pounds and I bought that one instead.
Since the bags are pre-weighed and sold per each and not per pound, a 5 pound bag ends up costing almost half as much per pound as compared to the 3 pound bag.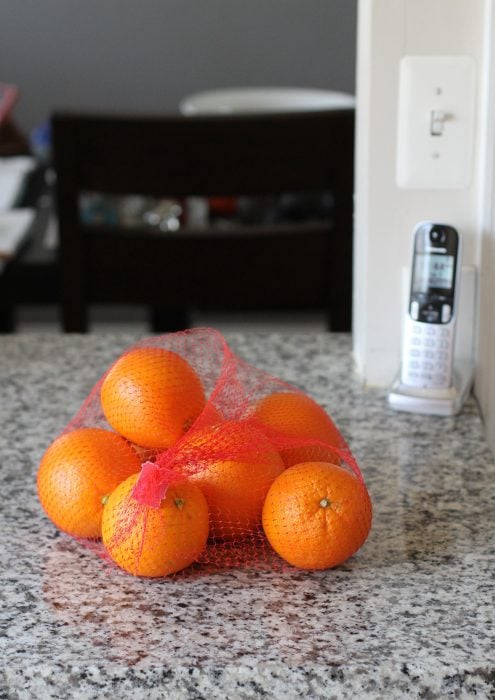 Obviously, you'd only want to do this with produce that you know you'll be able to use before it goes bad. If you can't get through 5 pounds of oranges in time, leave the bigger bag for someone else. 😉
Have you ever tried weighing prepackaged produce? I'd love to hear!
P.S. On a related, but opposite note: if you are buying produce sold per each and you have a small household, you might want to look for a small package, even though it won't save you money.
Buying only what you can use helps prevent food waste, and that's a big environmental win. For instance, when it was just Mr. FG and me, I used to purposely look for a smallish head of lettuce since I knew we probably wouldn't use up a big head before it went bad.
(And actually, I still do this when I buy cilantro or other super perishable produce.)