Seriously, it's a wonder anyone lets me be in charge of a blog given how often I screw things up! 😉
An astute reader (Hi Laurie!!) noticed that I completely forgot to include my spending total in this morning's post. I guess I got too carried away with the shopping bag pictures.
Anyways.
I spent $52.01 at Aldi and $52.26 at Weis, which means that I am $4.27 over my $100 budget. However, I was under by $15 last week, so I'm still in the black. Phew.
This post looks very boring without a picture, so here's a fresh photo of my adorable nephew from today(you may recognize him from the scrapbook pictures at Christmas). I feel honored to be his own personal photographer (I'm the…Auntarazzi, I suppose.)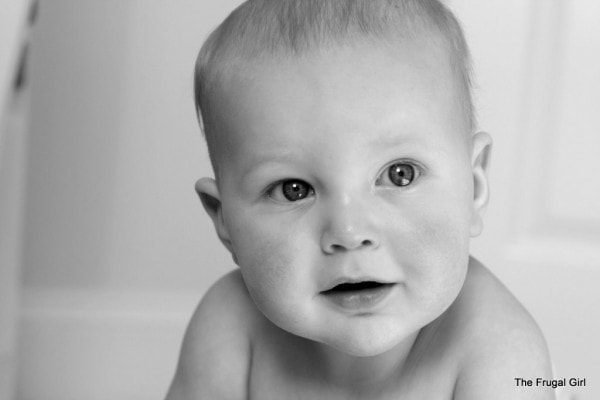 Ok, well, here are two more, because I couldn't pick just one. 😉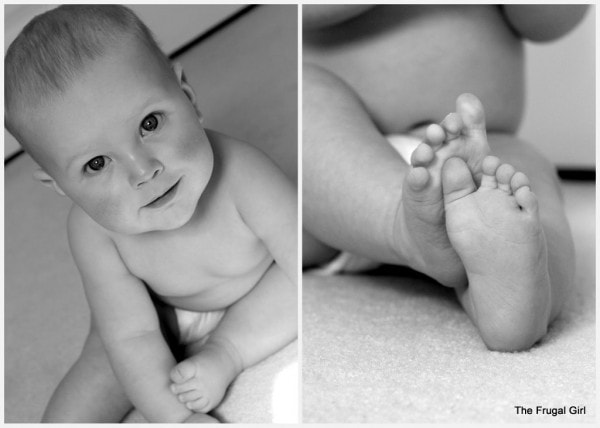 Have a lovely Sunday tomorrow, everyone! If I have time, I might be back tomorrow to post pictures of Zoe's birthday celebration. If not, I'll see you all on Monday morning.