I'm usually too lazy to get the tripod out when I take pictures, but I drug it out last night like a responsible picture-taking person.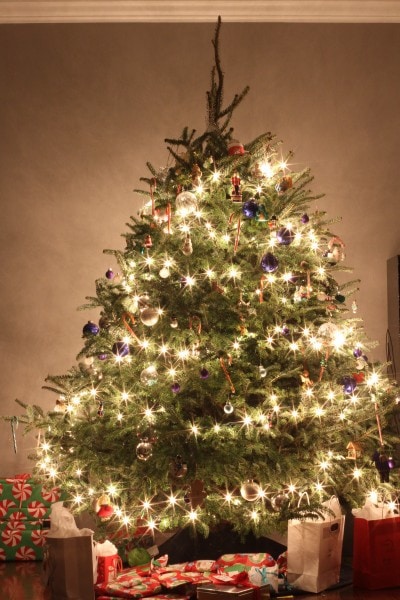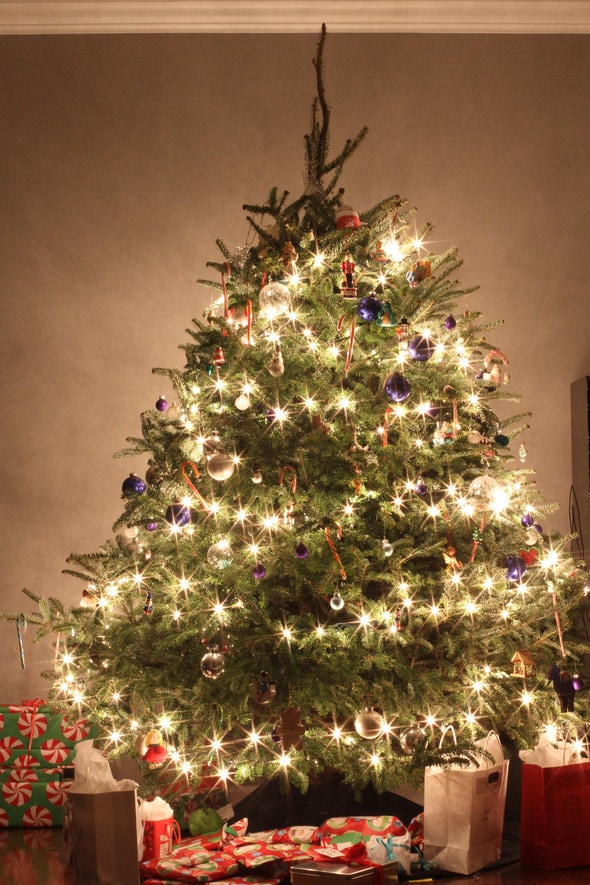 I know it looks a bit like I slapped a filter on it, but that's actually straight out of the camera. Whee!
This is our second Christmas with wood floors instead of carpet, and I gotta say, I really dig the way the light reflects off the floors.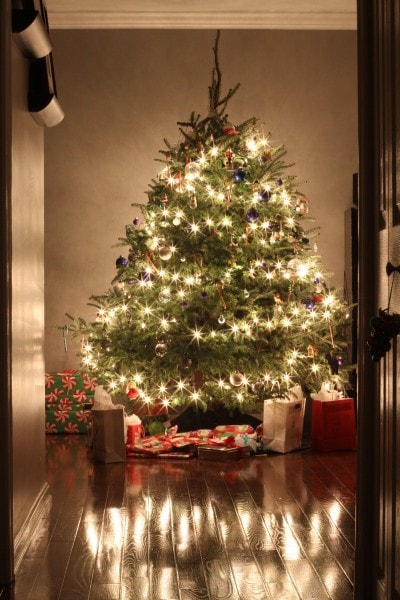 Carpet just doesn't have quite the same effect.
In case the wonky top didn't tip you off…this is a real tree. 😉 I haven't had the motivation to put the topper on, and also we have no garland because last year ours fell apart (it served us for 19 years!) and I haven't found any replacement garland I like.
So, it's an imperfect tree. But I think it's beautiful anyway.