It's a little crazy to think of, but it's true: I've been blogging here at The Frugal Girl for a decade now.
That practically makes me a senior citizen in the blogging world.
I mean, in 2008, when I started blogging, the blogosphere was just a fraction of the size it is now.
Social media was barely a thing back then. Facebook was only four years old, Twitter was two years old, and Instagram hadn't even been launched yet.
Also, smartphones weren't a part of our landscape like they are now…in 2008, the iPhone was still a novelty!
I was freshly 30 when I started, and now I've just entered my 40's.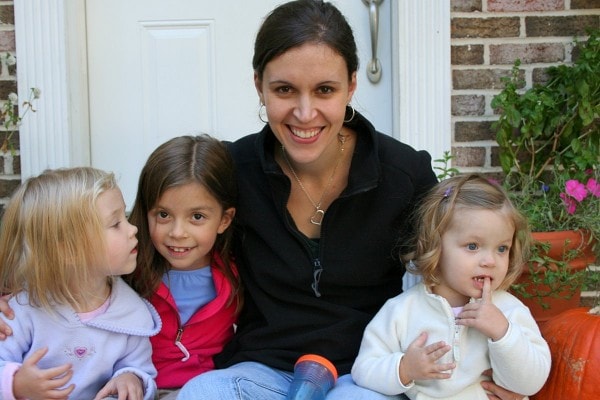 My kids were 8, 7, 4, and 2 when I started, and now they're 18, 17, 14, and 12.
I'd been married 10 years when I started, which means that I've been writing here for half of my marriage. So weird!
10 years, 3000+ posts, 115,000 comments, and here we are.
Thank YOU for reading my words, you guys.
I mean, I suppose I could have written 3,000 posts without having any readers, but you all are what make this fun, and you are the reason I keep sitting here at my keyboard to share words and photos.
So, thanks for ten years, friends! You are a special group of people, and I'm fortunate to have such lovely people hanging out in my little corner of the internet.
(especially considering that the internet is often a place that can be very…unlovely.)
I did a little digging in the analytics to see what my most popular posts have been, and I'm going to share some of them here with you.
Top 3 posts of all time
This is from 2009, and it got really popular on Google and on Pinterest for a while there.
I still make yogurt pretty much every single week, using this recipe. Homemade yogurt is crazy, insanely, ridiculously cheap, and once you do it a few times, it feels very easy.
Also: homemade yogurt tastes really good.
I got fed up with my cheap blender breaking, so I bought a Vitamix, waited a year, and then wrote a review.
Most Controversial Post
That's probably a tie between two.
I wrote this about a 2014 article profiling a family having trouble making ends meet on $90,000 in Culpeper, VA, and people had a lot to say in the comments.
I wish I'd have worded that as "bad for the planet" instead of "un-green", but whatever. That ship has sailed. 😉
3 Helpful Posts
It's impossible to choose from 10 years' worth of posts, but if I had to pick just a few for you to read, these might be good ones.
Because communicating with the person you share your money with is SO IMPORTANT.
Prioritize the important stuff! These 3 are important for me.
It's like reading a "What not to wear" fashion article, except it's about your grocery shopping habits.
Honorable mention:
I hope you never need this article. But if you ever have to deal with those terrible little pests, you will be glad you read/pinned/saved this. The tea tree oil/conditioner method is THE thing that finally helped us kick lice out of our house, and it happens to be incredibly frugal.
I get comments all the time from frazzled parents who are feeling much better after reading this post, and that makes me so happy.
____________________
That's probably enough navel-gazing for a day. But hey, a blog only turns ten once. 😉
I'd love to hear how long you've been reading my blog. There are probably a few of you who have been reading since 2008!