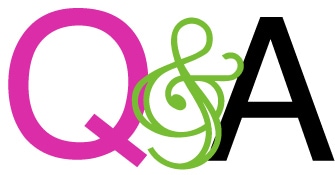 Every Monday, I answer a few of the questions that my readers send me. If you have a question you'd like me to answer in a future Q&A post, just leave me a comment here or email me (thefrugalgirl [at] gmail [dot] com) and put Q&A in the subject line. I look forward to hearing from you!
Could you share with me how many gallons of milk your family goes through each week? And also, do you feel like you all get a fair amount of protein each day? I'm wondering if we are having meat overkill over here at my house….
Thanks so much!
-Chris
As a rule, we go through about a gallon each week…sometimes more, sometimes less, depending on how much we have cereal for breakfast and how much use milk in my cooking/baking.
I know a lot of families go through way more milk than that, and I don't necessarily think that's bad. It's just that we don't really drink milk as a beverage (we drink almost nothing but water), so our milk needs aren't very high.
I haven't really tracked how much protein each of us eats every day, but I think we're doing fine. Most of the health information I've read typically says that most Americans get more than enough protein every day and not enough fruits and vegetables. So, I think a whole lot harder about getting more produce into our diet than about getting more protein into our diets.
Of course, you don't have to eat meat to get protein…you can get it from eggs, dairy products, and non-animal sources such as beans and nuts. I don't know what your diet looks like, but odds are good that you could safely consume less meat and still get enough protein.
My question (which you might have answered already), is how do you grind your wheat into flour and where do you buy it?
-Stacy
I did actually answer this on my FAQ page, but since I get this question so regularly, I thought it might be good to include it in today's Q&A! Just as a reminder, the answers to the most commonly asked questions are all over there, so you all might want to take a peek…maybe there's an answer to something you've been wondering about for a while. 🙂
Here's what's on my FAQ page:
How and why do you grind your own wheat?
I use a Whisper Mill, which makes wheat grinding as simple as turning a switch. Whisper Mill is no longer in business, but the Wonder Mill Grain Grinder
, which is almost exactly the same, is now available.
I buy my wheat in 50 pound bags from Quail Cove Farms.
I grind my wheat flour not because it's necessarily cheaper (I should do some calculations to figure that out!), but because the flour is fresher than the stuff you can buy at the store.
I've been following your blog for a couple weeks and have a question. Is there a way to pre-mix your dry ingredients and store them and just add wet ingredients when you're ready to bake? I make pancakes every weekend and have been using a mix 🙁 but would like to know what I'm feeding the family. You've also inspired me to try breadmaking this weekend!
-Becky
Yep, you could do that! I'm not sure about how to modify my buttermilk pancake recipe to make a big batch of mix, but you could make something like 5 times the recipe and store the mix in plastic bags.
For instance, you could get five bags out, and measure out the dry ingredients for the recipe into each bag (each bag would get a cup of flour, a tablespoon of sugar, and so on).
Then on the day you wanted to make the pancakes, you would just need to mix up the buttermilk, egg, and oil, and add that to the dry ingredients.
You can also search the internet for homemade pancake mixes, but the difficulty with most of those is that they call for shortening (like Crisco), which I prefer not to use.
__________________________________________
Today's 365 post: Uno with Daddy
Joshua's 365 post: A Funny Picture