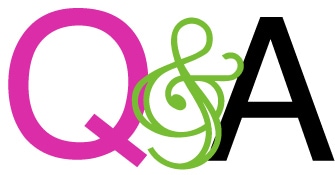 Every other Monday, I answer questions that my readers send me. If you have a question you'd like me to answer in a future Q&A post, just leave me a comment here or email me (thefrugalgirl [at] gmail [dot] com) and put Q&A in the subject line. I look forward to hearing from you!
What type of computer, printer, word processor, and spreadsheet program do you use? We're going to be in the market soon and your frugal expertise would be helpful.
-Molly
Well, my computer specs won't really be that helpful because I have a desktop that Mr. FG built especially for me (this is a perk of having a husband who is in IT!) It's got mirrored hard drives on it so that my pictures are always automatically backed up, and it's got a ton of storage for said pictures.
I also have a very small laptop that I use solely for financial things. It's set up to be muoy secure.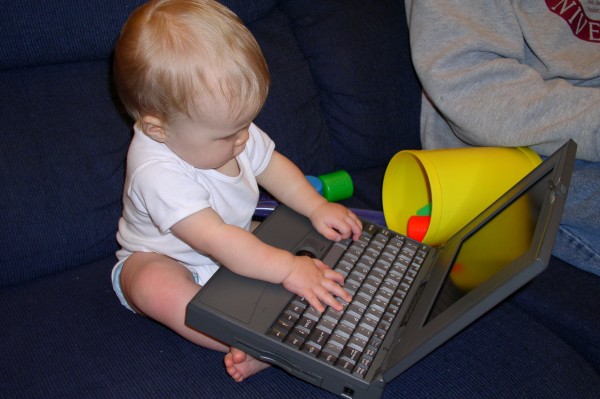 (This is not my financial laptop.)
The printer I own is a Canon Pixma. It does both photos and text very well, and each ink color is a separate cartridge, which means that you can use each one until it's gone rather than having to replace a whole cartridge when one color runs low. I've owned a number of Canon printers, and my one complaint is that after a few years, the print head seems to go south, and a new print head tends to cost as much or more than a new printer. It doesn't look like my particular printer is still sold, but there are quite a few Pixma printers to choose from
, and you shouldn't have to spend more than $100 to get a good basic printer.
The word processor I use (and the one I used to write my ebook) is just Microsoft Word. You can get it plus several other programs on Amazon for $99.
Though you didn't ask, I use Outlook every single day, and you can get that with the Microsoft Office Home & Business 2010 . I can hardly imagine handling my email load without Outlook.
Lastly, I'm sorry to tell you that I haven't made a spreadsheet in probably 18 years, so I have no great recommendation there. I'm positive my readers will, though!
I'm wondering…what are your wardrobe staples? I'm looking to revamp and simplify my closet, and thought I would ask you about your favorite brands and styles, and possibly take advantage of holiday sales 🙂
Bonnie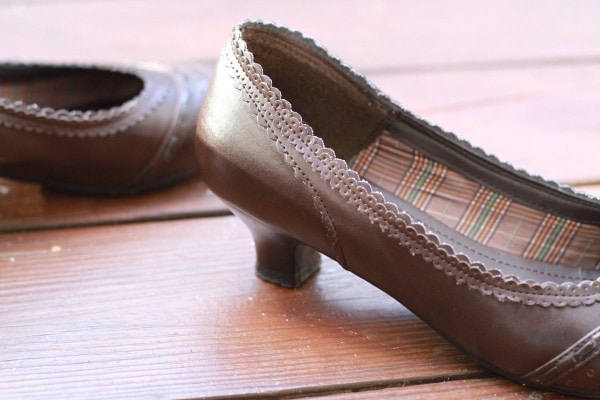 Oh, gosh…I'm probably not the best person in the world to answer this question, since I'm not exactly a high-fashion kind of gal! And since what looks good on one person might not look good on another, it's a little hard to give recommendations to other people.
I tend to keep my clothes pretty simple, which does keep things more in the frugal realm. I also generally prefer styles that aren't super trendy, and that means I can wear my clothes for quite a while without them going out of fashion. Because I'm not out in the workforce, my wardrobe doesn't need to be very fancy, and that also helps to keep things inexpensive.
Pants
During the winter, I mostly wear jeans (we're a jeans-wearing family!), which I love because you can dress them up or down. I don't think I paid full price for any of my jeans…they're from Goodwill, clearance racks, and outlets, or have been purchased with gift cards or store coupons. So, I've got a mish-mash of brands and can't recommend one in particular!
Tops
For shirts, I tend to stick with basic long-sleeved knit shirts (one lucky day I found two at Goodwill that just needed a teeny bit of mending), and when I'm cold, I put on a fleece jacket or pullover (my Old Navy clearance fleeces are holding up really well.) I also have two basic button-down shirts and some fine-gauge sweaters for when I want to dress my jeans up a bit more.
Footwear
I am mortally opposed to wearing athletic shoes with jeans, so in cold weather, I generally wear ballet flats (the ones I fixed with Shoe Goo!), low heels, my equestrian boots (which I love with the burning passion of a thousand suns), or some Skechers Mary Janes
.
Let's see…what else? I have a few scarves, one black purse, and a black pea coat (which I consider to be a wardrobe essential).
So, I guess I'd say that my winter wardrobe staples are
jeans (bootcut and skinny)
And to get these things without paying an arm and a leg, I recommend shopping clearances (this is a GREAT time of year to find winter clothes on clearance), thrift stores, or watching for a good sale.
_____________________________
Readers, do share your thoughts! What computer/printer etc. do you like, and what do you consider to be wardrobe staples for winter?