This week, we're meeting Kate, who goes by K D in the comments. Whenever I see her name pop up in the reader comment notifications, I feel happy because I know she will always have something interesting to contribute, and she is unfailingly kind and positive!
1. Tell us a little about yourself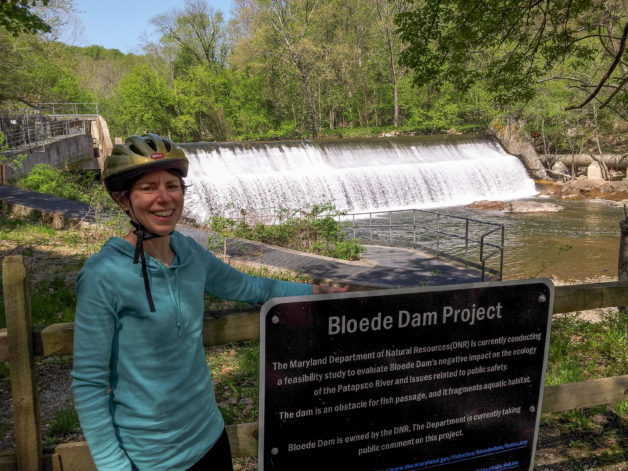 My husband and I are in our early 60s. He is still working and enjoying his job. He has been WFH since last March and is privileged to be able to do so but is looking forward to physically returning to the workplace.
I became a stay-at-home mom when our daughter was born 25 years ago. We live in Maryland, in a Baltimore suburb. I grew up in the Midwest and my husband grew up in New England.
Our daughter has been living on her own for the past three years but we are lucky to have her live nearby.
2. How long have you been reading The Frugal Girl?
I'm not sure when I started reading the Frugal Girl but I know I was reading when she appeared on CBN TV (You Tube says it aired February 2010). So, a long time reader.
3. How did you get interested in saving money?
I think I have almost always been interested in saving money. When I was a child my parents always had enough money, they were careful with their money and there was not a lot of extra. My husband and I were more free spending when we were first married, in the late 1980s and into the 1990s.
In 1998, when our daughter was two, I borrowed books such as The Tightwad Gazette, Your Money or Your Life, and The Millionaire Next Door from the library and they made a big impression on what frugality could accomplish. I started frequenting thrift stores and yard sales and also using The Pantry Method of meal planning.
The Pantry Method of meal planning was detailed in the Tightwad Gazette. It advocates buying food when it is cheapest (stocking up when prices hit rock bottom) and then planning meals based on what you have on hand, taking into consideration what needs to be used up and what is available.
Dinner is planned in the evening for the next day and needed frozen items are removed from the freezer at that time.
These days we are not big followers of the method for a few reasons:
Covid-19 has kept us from spending much time in grocery stores
we both have some foods that we have become sensitive to
we are trying to eat for maximum health most of the time (including buying organic much of the time)
4. What's the "why" behind your money-saving efforts?
Wise stewardship of resources, not wanting to have money problems, being able to give generously, and wanting to be able to save for a comfortable retirement. For me there is a sense of accomplishment. A good deal on something gives me a lift, a feeling of victory.
These days I consider the social implications of good deals and I'm not much of a bargain hunter any more.
Lately we are more focused on our consumption foot print, making do with what already exists, either with what we already have or previously owned. We are fortunate to be able to donate to charitable causes and also to help people we know in need.
5. What's your best frugal win?
Having a small-ish house and keeping it simple with where we do things. At this stage we could afford a larger house or a more prestigious neighborhood but we don't need that.
We have great neighbors and are not far from the things we do: my husband's commute, my yoga/Pilates studio (pre-Covid, now virtual), our friends, shopping, major highways, my volunteer gigs, free summer music, hiking trails, and most of our medical professionals.
6. What's a dumb money mistake you've made?
I'm sure there are many.
When we were first married we did quite a bit of recreational shopping. We both had a lot more clothes than we needed, purchased at department stores.
Also: accepting nice jewelry as gifts decades ago. If that money had been invested instead it would have returned a substantial amount by now. I also am a lot more informed now about the environmental cost of mining gold and gems and the pennies on the dollar return value of jewelry.
I am happier these days with a much simpler life.
7. What's one thing you splurge on?
Travel.
We don't have family nearby (my siblings are in the Midwest and Mountain states and my in-laws are in New England) which means we have done a lot of traveling over the decades to visit family. Family is important to us.
We spent a week at the beach many years in the summer, and my husband and I have also taken some empty nester vacations that were worth the money.
8. What's one thing you aren't remotely tempted to splurge on?
Cable TV.
We watch very little TV and these days only stream shows where we don't have to watch commercials (Netflix, ad-free Hulu, and occasionally PBS).
9. If $1000 was dropped into your lap today, what would you do with it?
I would donate it to the local food bank and Habitat for Humanity.
The food bank helps with the immediate problem of hunger and Habitat for Humanity addresses the long term need for decent affordable housing.
10. Share a frugal tip with other Frugal Girl readers
Keep reading The Frugal Girl. Even if if your life does not resemble Kristen's, her blog posts are uplifting and informative. Her blog is a work in progress just as all our lives are.
The Frugal Girl will challenge you to think in new ways about many things. I have learned a lot from Kristen, and the people that comment on her blog posts, over the years.
_______________
Kate, thank you so much for answering these questions! And thank you for being a delightful part of the community here.
Readers, if you have questions or comments, I'm sure Kate would love to read what you have to say!