Hello, everyone! Today, we're meeting a reader who does almost none of the cooking at her house. Her secret? Marry a chef!
Here's Shannon:
1. Tell us a little about yourself
I am an empty nester who works as a nurse. I live with my husband, who is a chef, and several four-legged children.

My situation might be a tiny bit different from other readers because my husband is a chef and that really helps our food budget. He does 98% of the cooking, I do 1% and the grocery shopping per his list, and 1% we order out.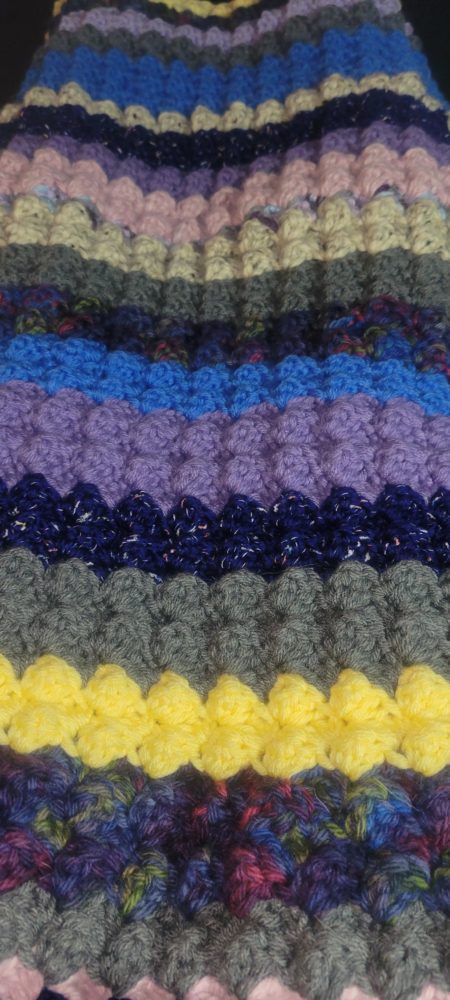 I have crocheted/knitted/embroidered since I was a child. I have done some sewing, but I prefer working with yarn, making items to keep you warm.
2. How long have you been reading The Frugal Girl?
I'd guess about 13 years or so. I believe I have been following you since shortly after you started. I graduated LPN school in 2008, and my husband gifted me my own laptop (before we had just a family desktop) so that seems about right.
3. How did you get interested in saving money?
I'm going to be honest, it's something I struggle with, especially since the kids have left home.
Though I do struggle to be frugal with large amounts, I try to save when grocery shopping by buying cheaper cuts of meat, in-season produce and buying in bulk. I also try to save my dollar bills and change.
Because saving the earth is important, I try to buy whatever is needed at the thrift store (for example, ugly sweaters for a party are just a few dollars at a thrift store and chances are pretty good no one else has it).
On a different saving note, I sometimes make gifts (hats for example) and work on them while watching TV.
4. What's the "why" behind your money-saving efforts?
We have just always tried to stay within our means.
5. What's your best frugal win?
One of my favorites was finding a pair of brand-name dress shoes, brand new, in a thrift store for just a couple of dollars. They retail for over $200!
Here are the shoes. The stool is over 100 years old. My great-grandfather made it.
Another frugal win is this handmade king-size quilt, with my wedding year found for only 10$ (half-off day).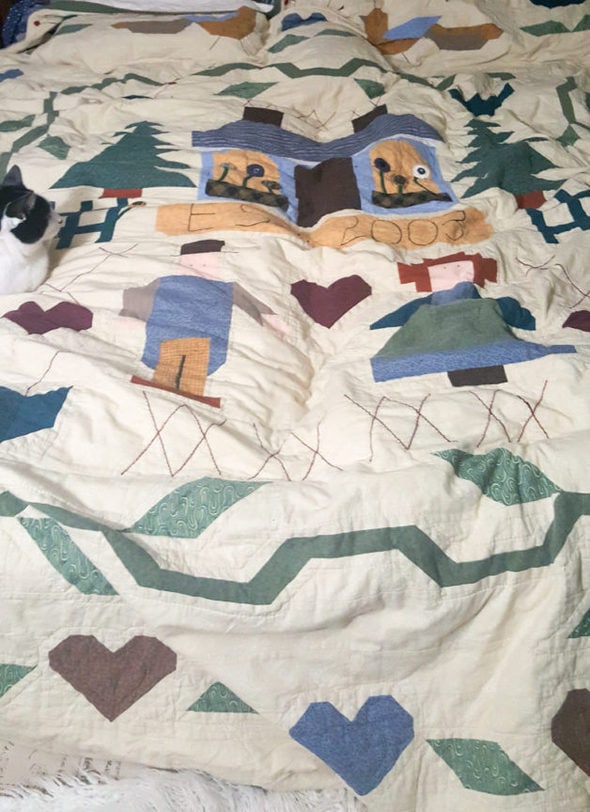 This is the back of the quilt. It broke my heart that someone got rid of it after all that work their aunt did.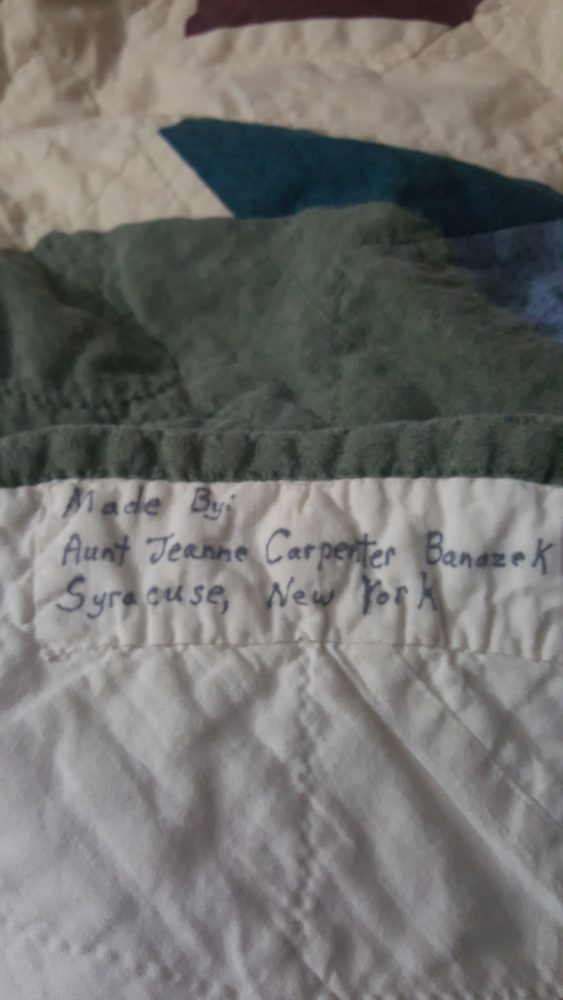 I am in the (very slow) process of restoring this century-old hand-sewn quilt topper (with guidance from a master quilter). When I finish it, she will quilt it for me.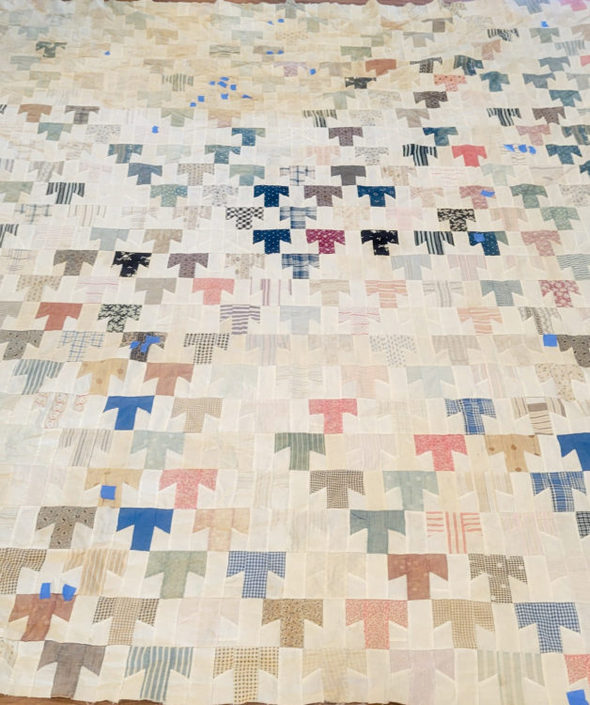 6. What's a dumb money mistake you've made?
Smoking for years..so much money wasted.
(German reader Lea said the same thing!)
7. What's one thing you splurge on?
Good pillows, and good shoes.
8. What's one thing you aren't remotely tempted to splurge on?
Keeping up with the Jones's.
9. If $1000 was dropped into your lap today, what would you do with it?
I would make a couple of car payments. I just bought a used SUV and traded in my early 2000s car.
10. Share a frugal tip with other Frugal Girl readers.
Shop thrift stores, there are some great deals. And try to follow the one in, one out rule.
11. Is there anything unique about frugal living in your area?
Without giving away too much, I live in a historical town that offers so many low-cost things to do, no matter what the season.
_________
Shannon, thanks so much for participating! I think it's so great that your husband does so much of the cooking! I know sometimes chefs get so weary of cooking at their jobs, they don't want to do any cooking when they come home.
Do you ever feel a little self-conscious doing any of the cooking and serving it to a chef? I think I might feel worried my cooking wouldn't be up to snuff. Ha.
One more question: what type of nursing do you do? And if you've tried multiple types, what has been your favorite?
Readers, leave your questions and comments for Shannon!