Hello, everyone! Today we're meeting a reader who regularly travels to Kenya, loves to sew, and doesn't love to coupon. 🙂
Here's Addy:
1. Tell us a little about yourself
Hi, I'm Addy. I'm retired and live in the southeastern US, in a medium size town with lots of rural areas nearby.
The main people in my life are my husband of 48 years, our two adult children, and our nine grandchildren.
Our daughter and her family live about a mile from us, so we see them often.
Our son is an aircraft mechanic with a mission organization in East Africa. We try to go see them every two or three years.
I like to try new recipes, read, volunteer in several areas through my church, go thrifting, and travel.
2. How long have you been reading The Frugal Girl?
About 10 years. I think I first came upon the blog when I was looking for ideas on living well without breaking the bank.
3. How did you get interested in saving money?
I think it's in my blood! Both my husband and I were raised in families who were very frugal.
My parents modeled good spending habits, including saving for something that might cost more, but is a quality item versus buying something cheap and having to replace it several times.
My mom never bought anything at full price and did a lot of DIY, so we were able to have nice things on a very tight budget. I wanted to be able to do the same.
4. What's the "why" behind your money-saving efforts?
We wanted to be able to prepare for unexpected as well as expected expenses, take our kids on interesting travels, be able to bless others who might be in need, and to save for our later years.
5. What's your best frugal win?
When we retired, we sold our home in a large city and downsized. We agreed to no mortgage; the new house would be a cash purchase, financed totally from the sale of our larger house.
Thankfully we were able to do that, which has enabled us to live comfortably in retirement and be able to do some things that are on our bucket list without going into debt.
One other thing…. Recently I found a catalog clothing outlet not too far from where we live. The clothes are well made, first quality, and all items are $5 or less! I have scored some great deals there, including a very warm barn coat for $3!
I have been able to transition my wardrobe from business clothes to things that fit our current lifestyle very inexpensively.
And I bought Christmas gifts for several people there and they had no idea that I had spent so little!
6. What's an embarrassing money mistake you've made?
After growing up with great role models for spending, we apparently forgot those lessons for a time.
Early in our marriage, we decided we needed to build up some credit. So we got credit cards from several department stores and proceeded to go shopping.
We built up credit but also built up a lot of debt. And then we had some medical bills and before we knew it, we were in over our heads. We decided to apply for a loan to pay off all the bills and just have one payment.
A kindly bank officer brought us into his office and proceeded to kindly and firmly tell us that we could not continue on this path and going forward, to use our credit cards for no more than we could pay off each month.
That's advice we took to heart and have followed ever since.
7. What's one thing you splurge on?
There are a few things.
As on-going retirement gifts to ourselves, we have someone who does our yard work, and someone who cleans our house twice a month. (And of course, we negotiated good rates!)
We also treat ourselves to a couple of meals out each week and have a favorite coffee shop that we visit a couple of times a week.
Even so, we employ frugal habits such as eating out for breakfast or lunch, ordering water to drink, going to places where we get cash back when using our credit card, etc.
8. What's one thing you aren't remotely tempted to splurge on?
Anything that we don't need. We intentionally bought a small house and we don't have room for lots of "stuff."
I've learned to say, "I really love that, but we don't have a place for it," and then move on.
9. If $1000 was dropped into your lap today, what would you do with it?
Tithe on it and put the rest in savings.
10. What's the easiest/hardest part of being frugal?
I think living with this mindset for so many years has made it pretty much second nature. Most of our friends and family are like-minded, so for the most part, it hasn't been that difficult to maintain.
11. Is there anything unique about frugal living in your area?
The weather is moderate, so we don't have extreme utility bills. There are lots of thrift and consignment stores around.
Our area is big on textile and furniture manufacturing, so there are discount outlets for those things. We also have some great local farms to get fresh produce and meat at good prices.
For things to do, it's a day trip to the mountains and a bit further to the beach to enjoy nature. We have several nice local parks, as well as state and national parks within an easy drive.
We can hop on the Blue Ridge Parkway for a day of sightseeing, hiking, and checking out the small towns along the parkway.
Locally, we've found some choral/musical groups that give free performances.
Our town has several options for art and theater that are free or very inexpensive, we have good libraries, and can take inexpensive or free classes at several nearby colleges, through our Parks & Rec department or at our senior center.
12. What frugal tips have you tried and abandoned?
Like several others have said, I quit couponing.
I find that most coupons are for name brands of things that we don't use, so I save even more by not buying those things just for a coupon's sake.
I also went through a period of trying to make everything from scratch and decided that my time was worth more than some of those things that turned out less than satisfactory.
13. What single action or decision has saved you the most money over your life?
There are two things that have saved us thousands of dollars over the years.
First, we always added extra to our mortgage payments every month. We were able to pay our mortgages off before the scheduled time and saved a ton in interest.
Second, I learned to sew. I started making most of my own clothes in junior high and continued on through high school, college, and into adulthood.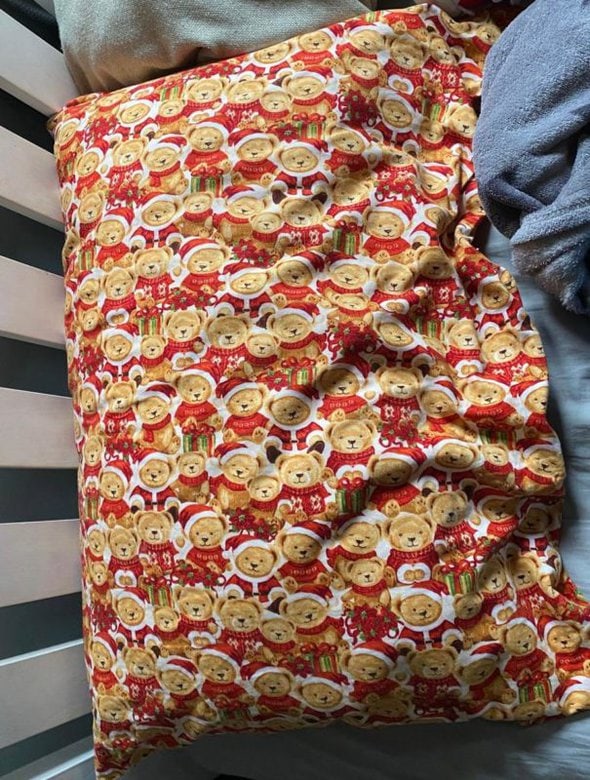 I made clothes for our children and I also sewed for our home. Now I make some things for our grandchildren.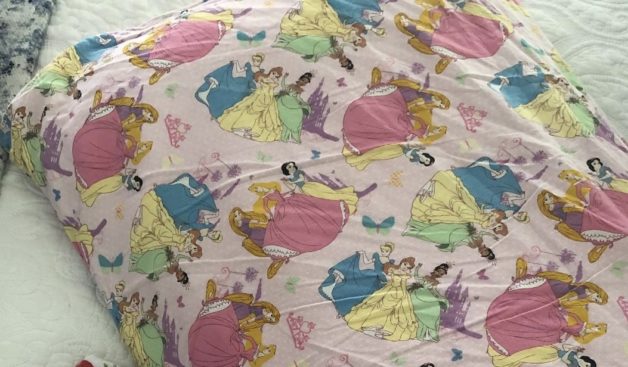 A favorite with them has been pillow cases made in fabric that represents a special interest they have. The little ones can't wait until they get a "big pillow" so Nana will make them a special pillow case.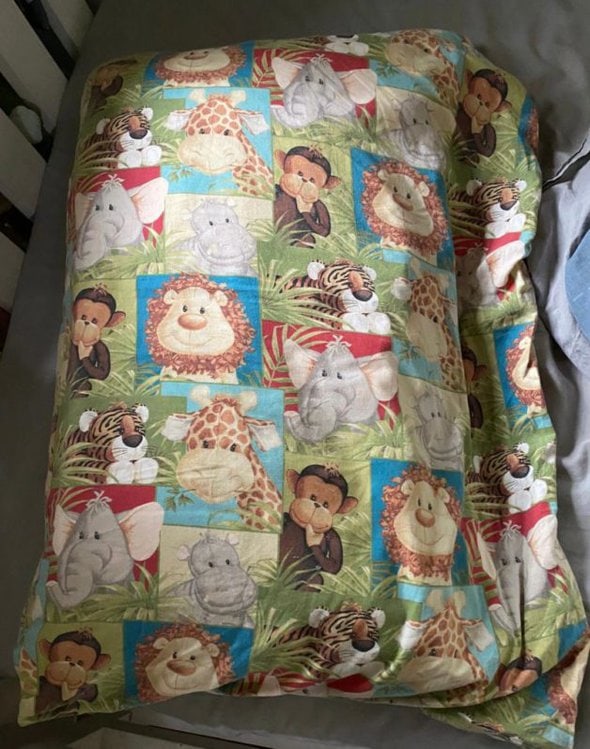 And when I was a stay-at-home mom until our children were in school, for a time, I sewed toddler clothes for a cottage industry to make extra money.
14. What is something you wish more people knew?
Being frugal in one area might let you splurge in another. It's not necessarily about never getting to do or have anything unnecessary that costs money.
15. What's the funniest frugal story you have?
Back in the 70's, leisure suits were "in" for men. I decided to make my husband one since it wasn't in the budget to buy such a faddish item.
I had this fabric that was burnt orange and brown plaid and made the suit with that. It was the ugliest thing you ever saw and I can't believe he wore it in public. We have laughed many times through the years over his homemade suit!
(Note from Kristen: I did ask Addy if she had a picture of this suit but sadly, she does not. I would have loved to see it!)
16. How has reading the Frugal Girl changed you?
I have gotten some great ideas for saving money. More importantly, I have been encouraged and uplifted by the kindness and supportiveness of the community that lives here.
Even though we've never met or had personal contact, I feel like I know Kristen and some of the regular commenters.
17. Which is your favorite type of post at the Frugal Girl and why?
I look forward to each post, but I especially enjoy the Five Frugal Things and Thankful Thursdays.
I love seeing how others make frugality a part of their lives and I am always encouraged by their thankful attitudes.
18. Did you ever receive any financial education in school or from your parents?
I think we talked about budgets a little in Home Ec class, but mostly my parents modeled good spending habits.
19. Do you have any tips for frugal travel or vacations?
Travel during off seasons if possible. For instance, we love going to Hilton Head in the winter or early spring….rates are cheaper and crowds are non-existent, but there are still lots of warm days.
Make your credit cards work for you! I subscribe to a daily email from The Points Guy and they have helped us learn which credit cards work hardest for us, how to use points or miles, or whatever rewards the credit cards offer to get the most out of your perks. They also offer info on travel deals that come up.
Check out best deals on flights by using search engines such as Momondo, Flight Guru, or Sky Scanner among others. Sometimes flying a day or two later/earlier can save you a significant amount.
Look for discounts that may be available to you for food, lodging, and entertainment though sources such as Groupon, AARP, first responder, teachers, your credit card, etc. It never hurts to ask if a place offers any type of discount.
Research the area you plan to visit for free and inexpensive things to do. We've found some real gems of places to visit that aren't in the guidebooks.
This might not be specifically frugal, but carry a back-up credit card in a separate location, especially for international travel. If your main one gets lost or stolen you can save yourself a lot of headaches by having a back-up. And if your credit card offers travel/trip protection of any kind, have those numbers handy! We recently found ourselves in a foreign country, with our flight cancelled, and with only what we had in our carry-on or were wearing. A call to find out the proper procedure for getting reimbursed for necessary toiletry items, food, and lodging made it much easier when we submitted a claim.
____________
Addy, thank you for sharing!
I am curious: how long does it take to fly to visit your son in Africa? I noted with interest that he is an airplane mechanic since that's what Lisey's graduating to do!
I love the ways that you and your husband are allowing yourself some fun little splurges in your retirement years. I think that's perfect.
What do you like to order from your favorite coffee shop? 🙂
Readers, the floor is yours!