You know how some weeks are full of phone-it-in nights? This was one of those!
Luckily, my girls don't really care. Whew.
What I Spent
This week I spent:
$10 at Firehouse
$65 at Aldi
$25 at Mod Pizza
$12 at Safeway
So, $112 for me.
What We Ate
Saturday
I have been sitting here for a while trying to remember and I am STUCK. My receipts are not helping to jog my memory either!
Sunday
Zoe and I had a little outing together; she chose Mod Pizza. 🙂
Monday
I had a partial jar of tomato sauce that needed to be used, so I boiled some frozen ravioli and topped it with the sauce and some freshly grated Parmesan. Fruit salad on the side.
Tuesday
I had a few radishes that needed to be used, so I made chicken tacos with a radish/cilantro/lime topping.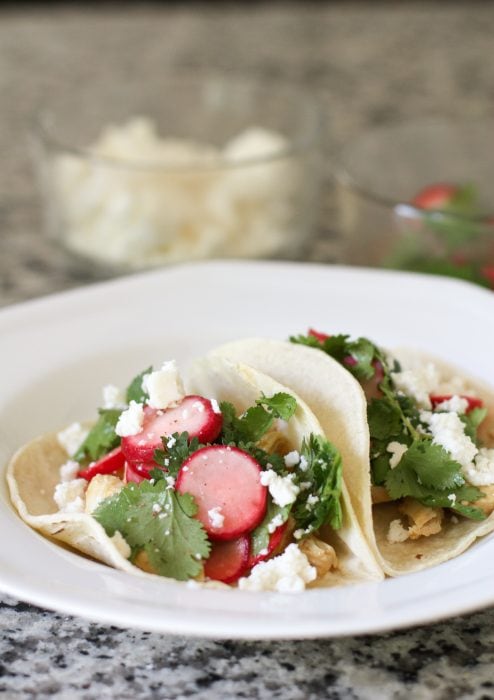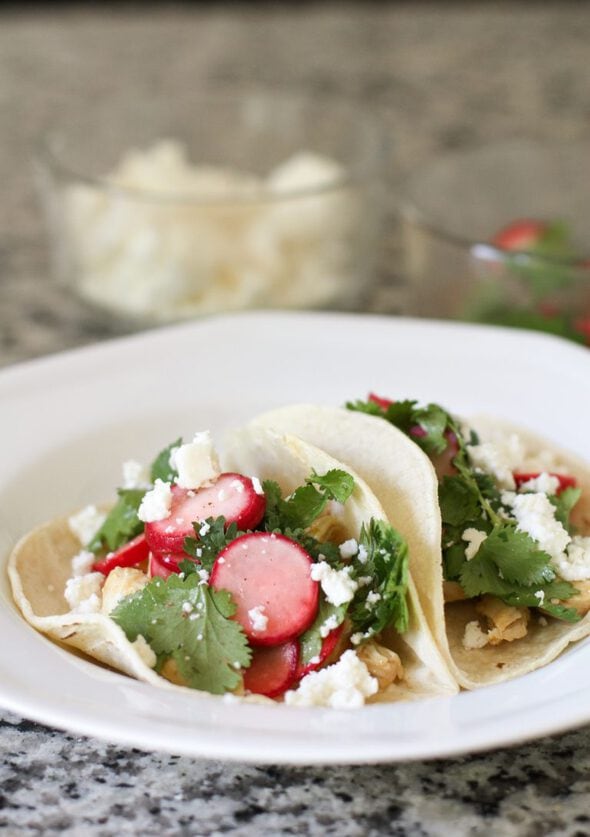 Wednesday
We had chicken noodle soup and grilled cheese sandwiches, plus some fruit.
Thursday
Lisey was out, so it was just Zoe and me. I had a $10 discount at Mezeh, so I got myself a bowl for $1.50 (yay!) and I got Zoe a sub at Firehouse, since she's not as into Mezeh as I am.
Friday
I haven't decided. Will I phone it in? POSSIBLY.
What did you have for dinner this week?
If you phoned it in, this is a safe place to share. 😉