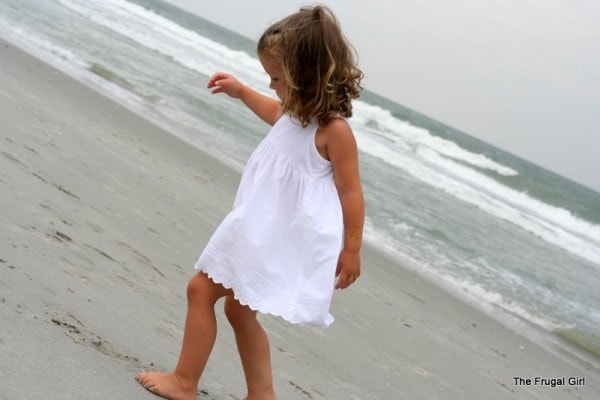 I don't think there's a little black dress that could give this white dress a run for its money when it comes to usefulness.
I bought it way back in 2002 at a Gap outlet store for Lisey, who was then a year old, to wear. I think I paid about $15 for it, which is more than I usually pay for my kids' clothes.
Lisey didn't actually need this dress, but I just fell in love with it (white dresses make me weak in the knees!) and bought it on the spur of the moment.
Lisey wore it for a summer or two, but unfortunately, I have no pictures on the computer of her wearing it. That was before the days of the digital camera, at least at my house!
I kept the dress for Sonia to wear, of course, and she did in the summer of 2005.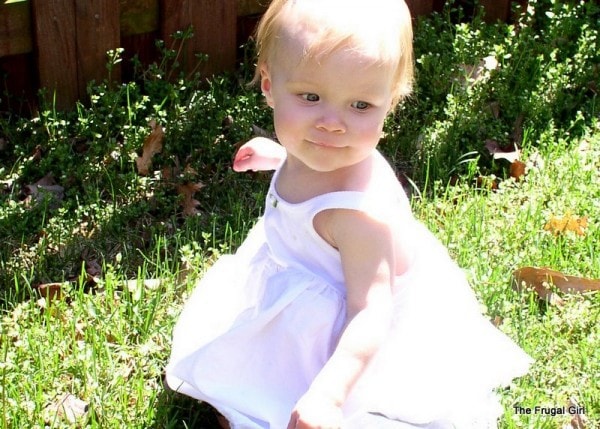 The next summer, a chubby baby Zoe wore it.
A toddler Zoe wore it the next summer.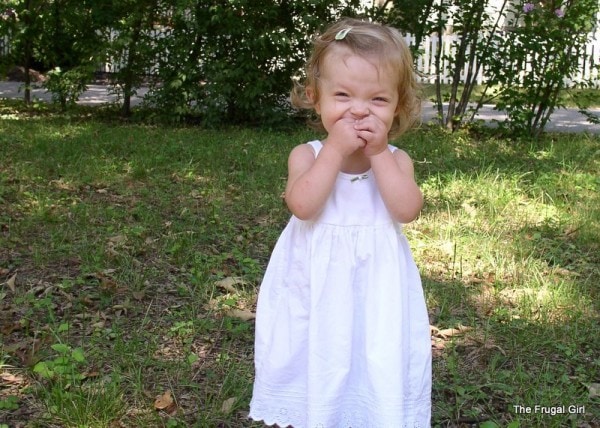 2-year-old Zoe was still wearing it at the end of the following summer, when we went to Myrtle Beach.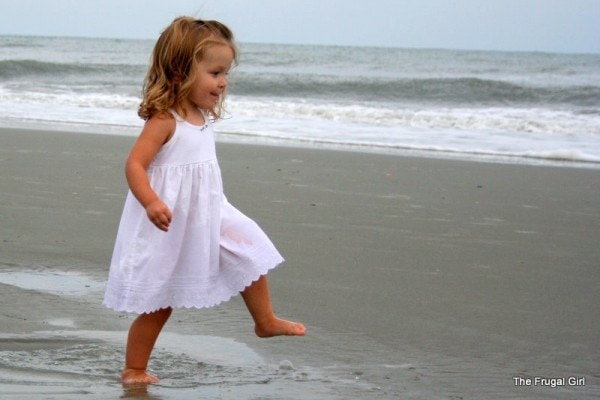 I thought that might be the end of the little white dress, but amazingly enough, it fit Zoe again this summer.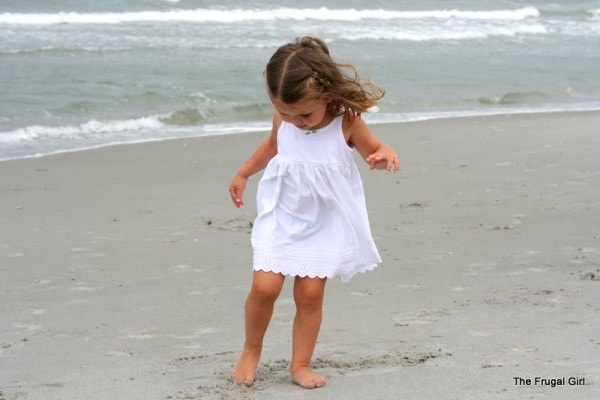 Even if Zoe is too tall to wear it next summer (maybe it could be used as an empire waist top?), I'm quite sure that this dress has brought us more than $15 worth of usefulness and joy. I love it when that happens.
Edit: She did wear it again the next year, just with leggings!