Remember that day last week when I took three trips to Home Depot and tried 7 sample colors?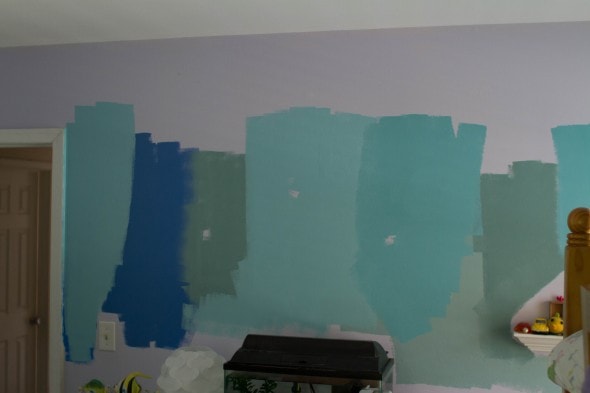 Well, when Mr. FG came home from work and heard about our sad tale, he suggested a trip to the Benjamin Moore store to see what colors were available.
You know how sometimes you're in a place to hear things and sometimes you're not?
This was one of those, uh, not times.
My initial thought was, "NO FREAKING WAY. What a terrible idea!"
(Note: I did not say that out loud. I just said nothing. Which was probably a better choice. 😉 )
You see, I really hate shopping and running errands and wasting time, and that day was full of all three of those things.
So I was Not At All in the mood for more shopping and more choices.
Buuuut, I took a day off from the painting project to do some yard work, and the more I thought about it, the more sense his idea made.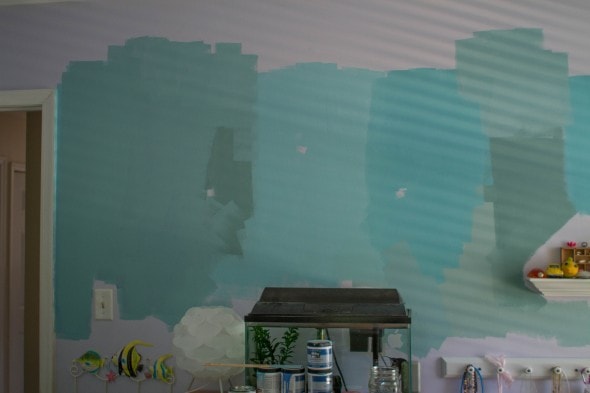 Go to a new store, have Sonia and Zoe pick a new color that's in between the two favorites, and bring home just one sample.
So then it wouldn't be Sonia's color or Zoe's color, but one they picked together.
This way, no one wins and no one loses (a point a lot of you made), but compromise happens. And since the two colors they wanted weren't worlds apart, I thought this idea could work.
(If one wanted orange and the other wanted purple, this would be more challenging impossible.)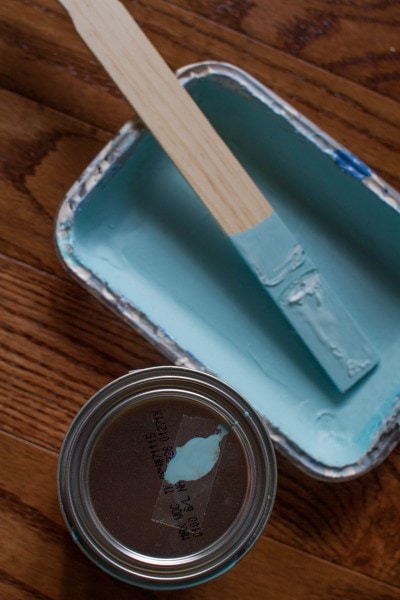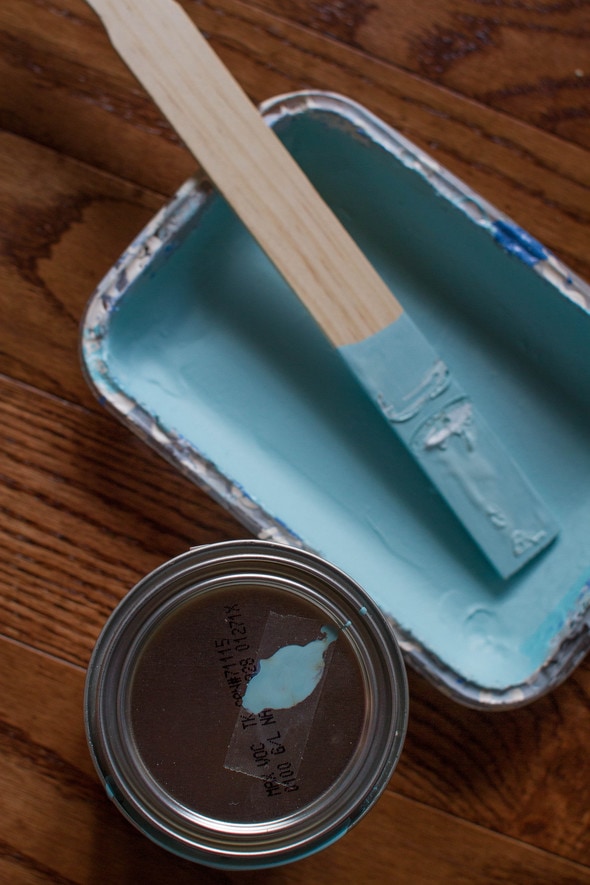 Plus, the Benjamin Moore store always has a super helpful paint person to assist with color choices, whereas the Home Depot employees pretty much just mix paint.
So, on the way home from an errand, we stopped by the store and the lovely paint person located a shade that really is right in between Sonia's color and Zoe's color.
Meet Tranquil Blue.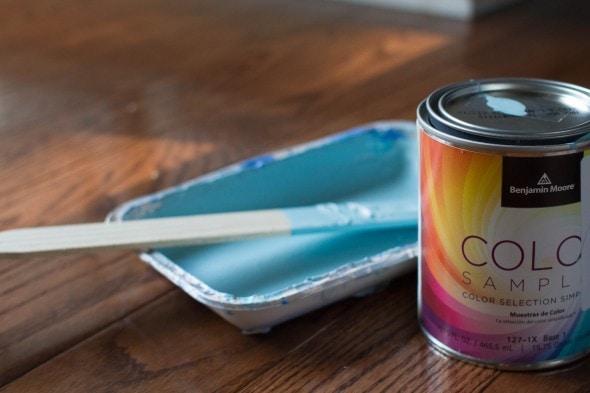 I brought it home, painted a section on the wall the next day (I had to reach a bit to find any unpainted wall by this point!) and they both approved.
PHEW.
I'm pretty sure that was the hardest part of the project, so it should be smooth sailing from here, at least comparatively.
Here's what's left to do:
Box up some of S&Z's possessions to make room for painting
Patch holes/dings in the wall and sand patches
Caulk any gaps
Paint moldings and door trim
Touch up ceiling paint
Tape off trim
Paint walls
Paint one wall with chalkboard paint
Hang things back up on the walls
Figure out new curtains (we're thinking some like Lisey's)
I've got a good month before school starts, so I think the odds of me getting this done are excellent.
The prep work is always annoying and unrewarding, but when I get to the actual wall-painting part, I'm always glad I did a thorough job of prepping. Molding painting especially makes a huge difference!
(Yes. That's me pep-talking myself.)
Allllrighty. Hopefully my next update on Sonia and Zoe's room will be filled with photos of a room painted all one color.
Which will be a huge improvement over what we've got going on now.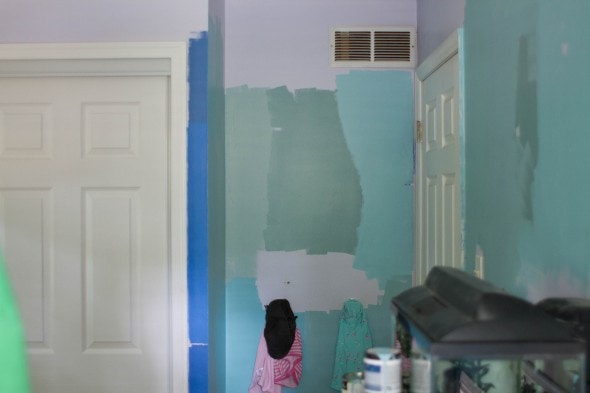 P.S. Here's what their room looks like after the painting job (including a chalkboard paint wall!)