Last evening, I heard an unusual sound, looked up, and saw a big green grasshopper in my house!
So, as I do whenever I see something like this, I called Joshua, who photographed him, caught him, and escorted him safely outdoors.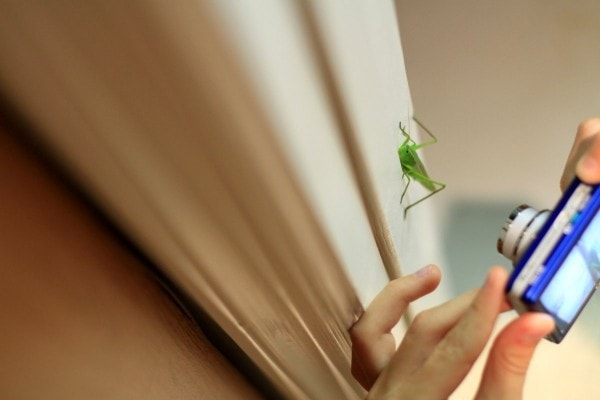 I'm not way into creepy-crawlies. But it was pretty neat to see this guy up close.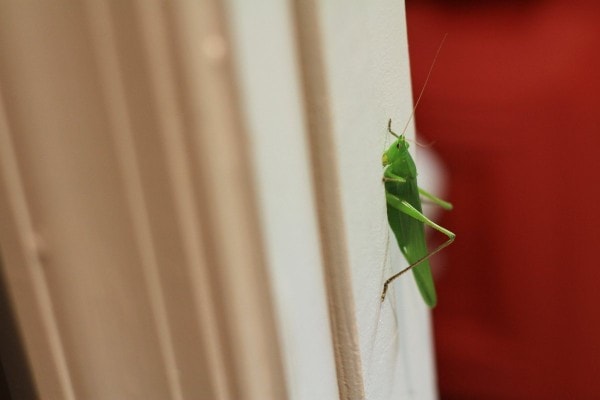 Joshua's 365 post: No comment.