I love my chest freezer dearly, I really do.
But since I've owned it for quite a few years now, it's gotten to be a little lacking in the organizational department, and there are plenty of odds and ends that should be used up in order to avoid food waste.
Plus my freezer needs a good defrost right now.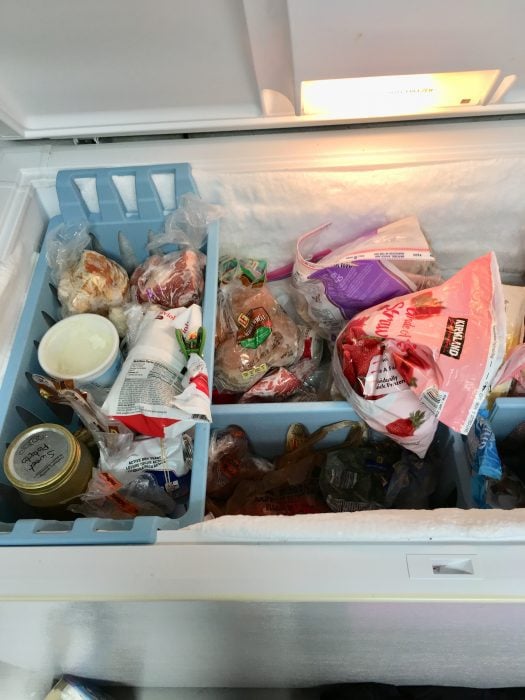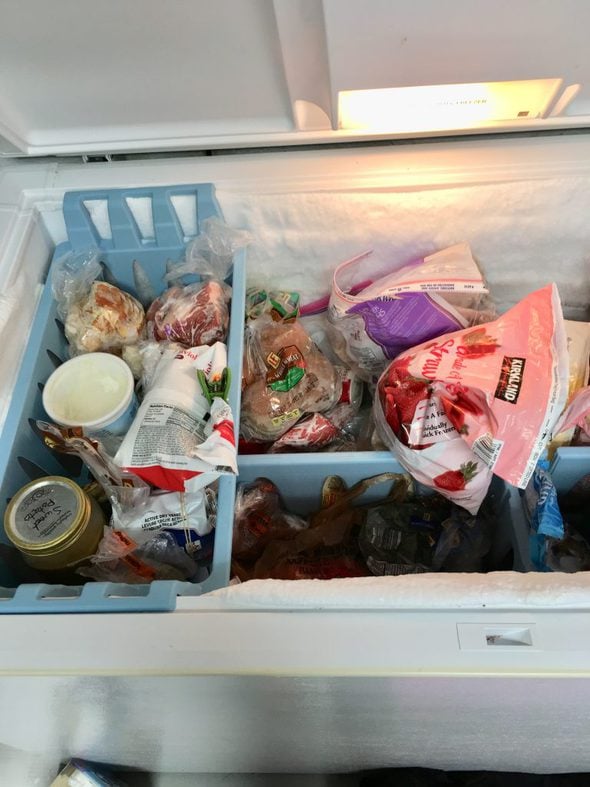 While it's not the biggest chest freezer in the history of humanity, it's large enough for the job of cleaning it out/organizing it to be a little overwhelming.
So here's my idea: each week, I'm going to take a section of the freezer and use up/organize the contents.
There are seven sections in my freezer (two baskets, five compartments), so if all goes well,my freezer should be transformed at the end of seven weeks.
There's part of me that wants to tackle this faster, but there's another part of me that knows I'm never gonna actually get it done without going the slow/steady route.
And there's a very large part of me that knows I will not get this done unless I share it with you guys!
Public accountability: it is a helpful thing.
So, here's the first basket I'm going to take on, snapped with my phone camera just now.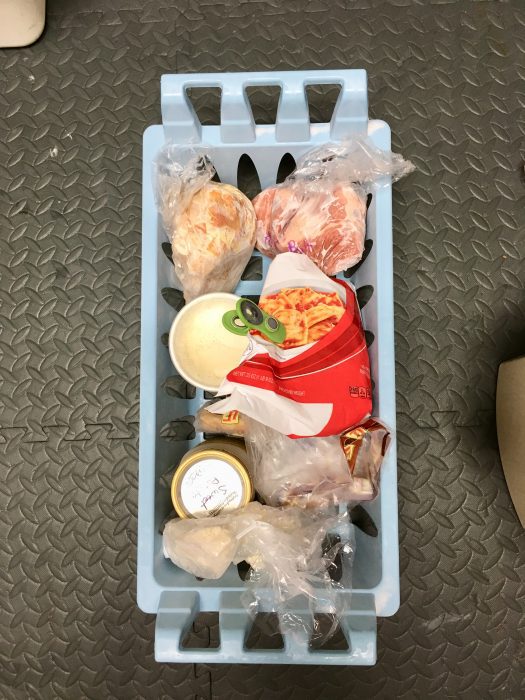 What do we have here? Let's go from left to right.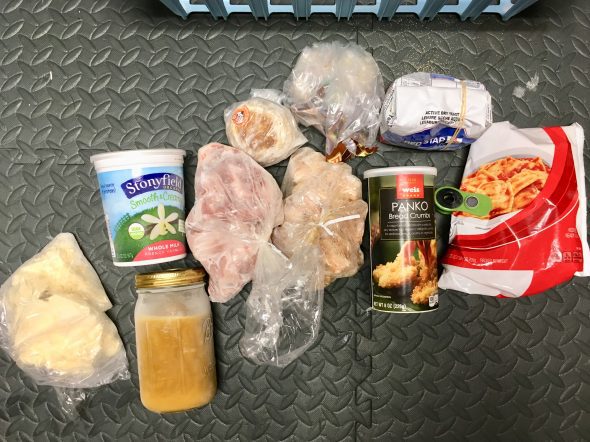 shredded mozzarella (I can make pizza)
whole milk vanilla yogurt (will thaw and use in muffins)
sweet potato soup (heat up for two lunches for me)
pork butt (pulled pork, probably!)
two English muffins (good for avocado toast)
butternut squash cubes (will roast)
a heel of bread (bread crumbs?)
panko (not sure…)
yeast (this can stay in the freezer long term. Even I can't use this much yeast in a week!)
beef ravioli (I'll see if one of my kids wants it for lunch one day this week)
Well. That seems not too terribly overwhelming to do in seven days.
I'll report back next week to let you know how I did and also to share what's in my next freezer basket.
And I'll probably also do some Instagram stories/posts as I work through this list over the week, so follow me there if you're interested (I'm thefrugalgirl on Instagram).