Hey there, frugal people!
A couple of times a year, I team up with the lovely people at Grove Collaborative (formerly epantry) to bring you a special offer for new customers.
(And always, always an additional offer for existing customers! I love that Grove does this.)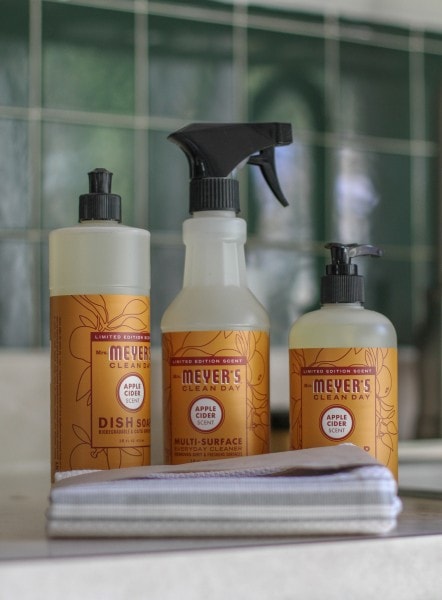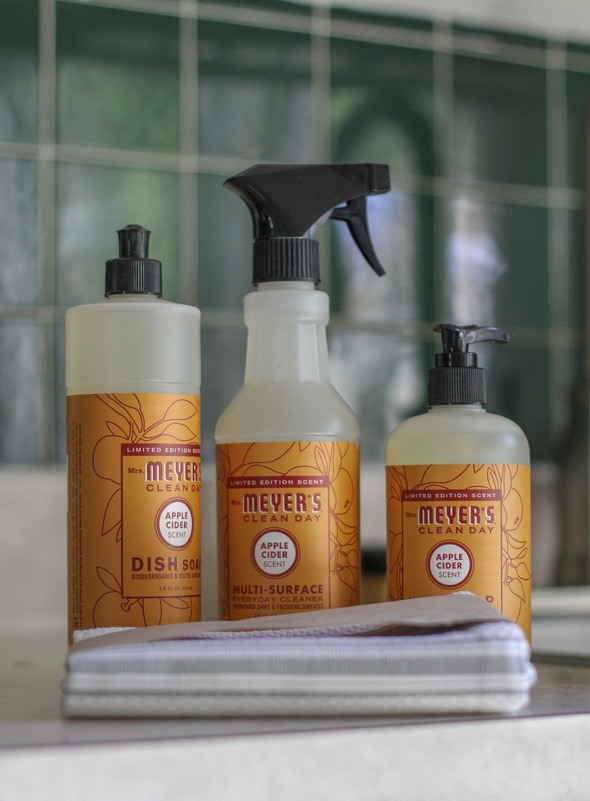 Grove Collaborative delivers eco-friendly cleaning and personal care products right to your door. Their service is super flexible, which means you can order as much or as little as you'd like, and you can order as often or as infrequently as you like.
So, it's not like most subscription services, where you're locked into getting a particular set of items on a pre-set schedule…rather, you can make Grove jusssst right for you.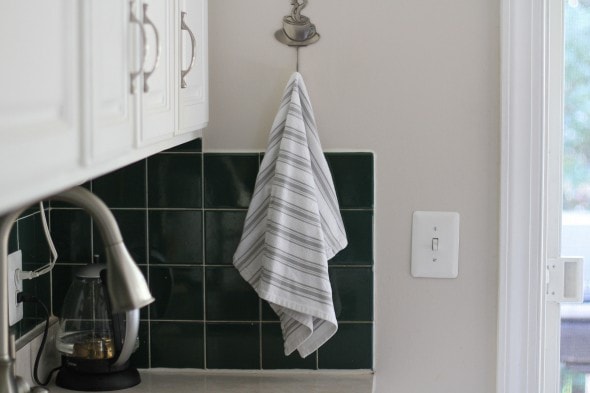 (A Grove Collaborative cotton towel)
As you guys know, I shop at Aldi for around 85% of my needs. But I do not like their dish soap, and I also hate that their hand soap only comes in pumps and not refills.
(How many pumps does one household need?)
Before Grove came along, I used to try to buy those items at Target, because Target is cheaper than grocery stores for most soapy stuff. 😉 But I don't get out to Target regularly, so we tended to run out of soap.
Since I can get my dish soap and hand soap from Grove, I only have to make trips to Target really occasionally now, and we are never left soap-less.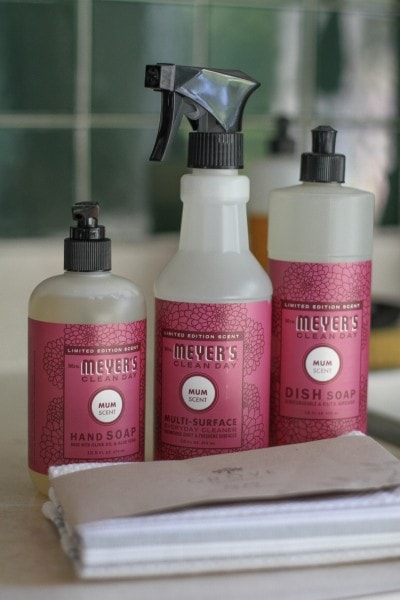 Grove's prices are competitive with the prices at Target (they're actually about $0.10 lower than my Target on these Mrs. Meyers products), AND if you get your soapy items from Grove, you can stay home and avoid the temptation to impulsively buy things at Target. 😉
You'll get extra savings right now if you are a new customer, because there's a special offer good through Sunday.
Here are the details:
Spend $20 on any products you like from Grove, and you'll get a free $30 fall cleaning kit, which includes:
Free Mrs. Meyer's fall seasonal hand soap
Free Mrs. Meyer's fall seasonal dish soap
Free Mrs. Meyer's fall seasonal multi-surface spray
Free Grove Collaborative kitchen towel
Free 60 Day VIP trial (free shipping, free gifts, price matching, exclusive sales, & personal service)
Free shipping
So, you get $20 worth of items plus the $30 kit all for only $20 out of pocket. Schweet.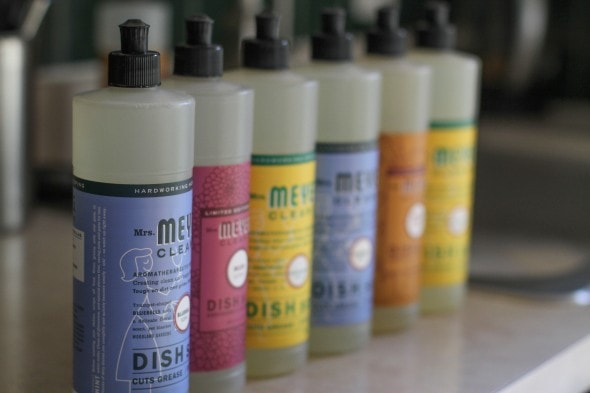 By the way, I'm pretty picky about dish soap, and Mrs. Meyer's is great. I feel like it works every bit as well as Dawn, which is seriously saying something.
Honestly, if I were you, I might just order bottles of dish soap for my $20 minimum! So useful. So good at degreasing. So scent-ful.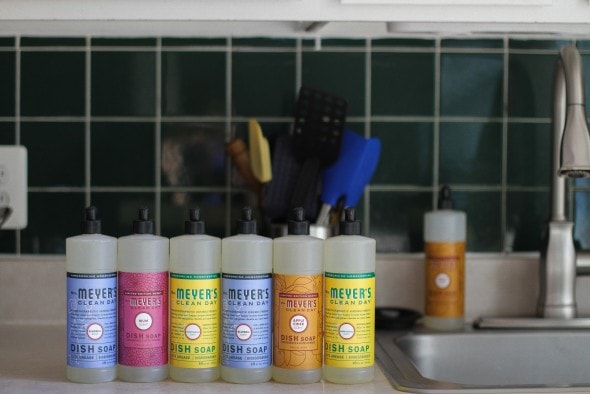 (I think I have enough dish soap at the moment, no?)
The multi-purpose spray and the hand soap are great too, mind you, but the dish soap especially stands out to me because there are so many bad dish soaps out there.
Anyhoo, the fall cleaning set comes in two seasonal scents: apple cider and mum, and you decide which one you want.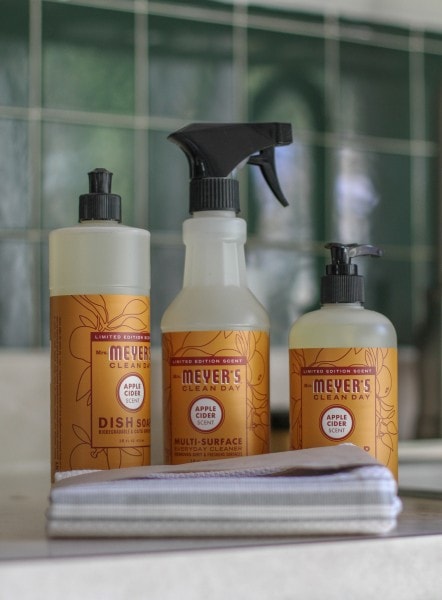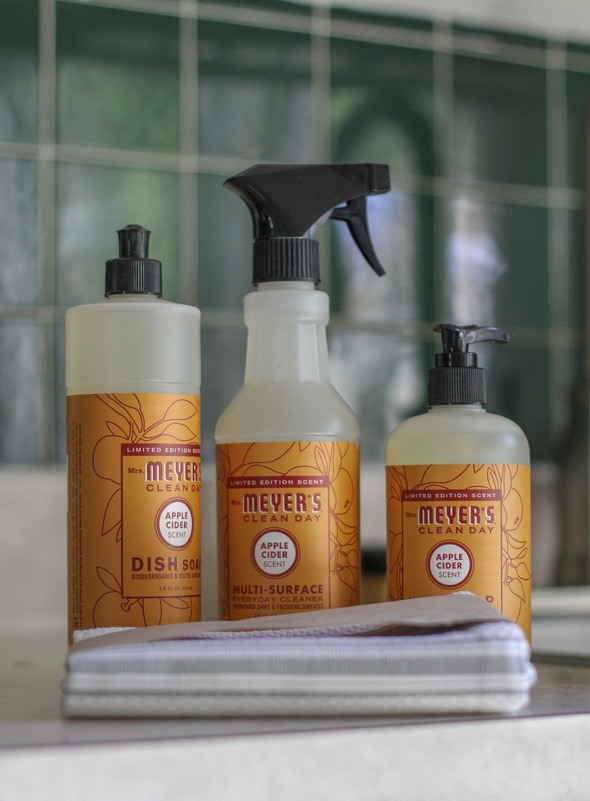 I give the apple cider scent a slight edge, although if you are into flowery scents instead of fruity, you will LOVE the mum scent.
The Grove dish towel is the sturdy, thick sort, great for drying hands or dishes.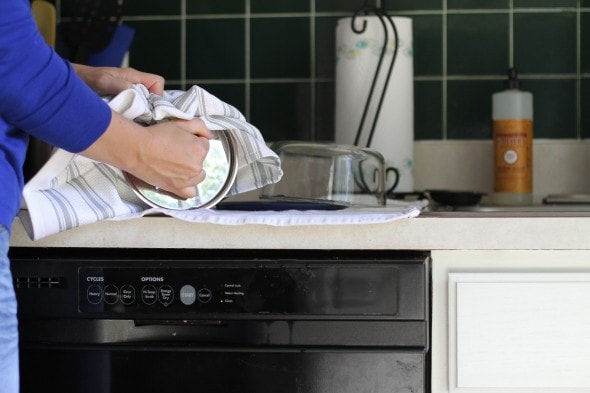 When you first get your towel, you will think it's one of those awful ones that repels water. But it's not…you just need to send it through the wash and then it will be lovely and absorbent.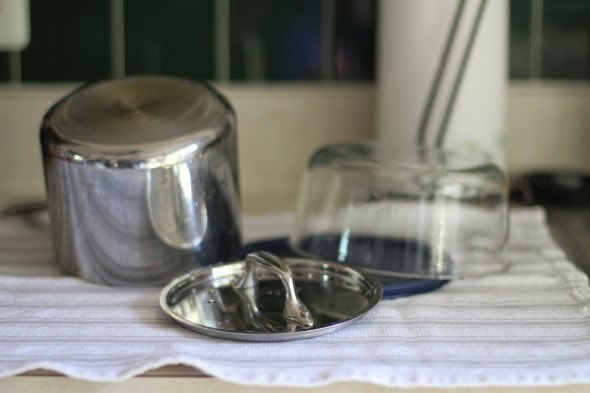 I love kitchen towels. They are so much more delightful than paper towels (except when it comes to absorbing bacon grease. 😉 )
There are only a limited number of sets available and the offer ends October 16, so hurry up and place your order! Here's how it works.
New Grove customers:
To get your free fall cleaning kit, just click right here to get started. Grove has automatically filled your basket with a suggested assortment of items to cover your $20 spending, but you can customize that and change it up completely if you'd like.
(Just don't take away any of the free offers from your basket! If you do by accident, let me know, and someone from Grove can fix you up.)
Existing Grove customers:
You get the Mrs. Meyer's products and the towel for 50% off. Whee! Click here to add the kit to your next shipment.
__________
Let me know if you have any questions or run into any problems getting your fall kit! The customer service people at Grove are great, and will give you super prompt attention.
___________
This post includes affiliate links. All opinions are my own & I only recommend products or services I use personally and believe my readers will enjoy.
Save
Save
Save
Save
Save