Ikea, purveyor of home goods with Swedish names, has recently published a free downloadable e-cookbook focused on food waste fighting.
(Click the link above to get the free download.)
They call it scrap-cooking; basically taking what would usually be scraps and turning those into something delicious.
And all the recipes are contributed by actual chefs, not furniture-designers. Ha.
Here's a trailer:
On the whole, I feel happy about this cookbook! Food waste fighting is a passion of mine, and I think it's great that Ikea is joining in to help people.
The book has great food storage ideas (clear containers, people!), and some good basic recipes for using up odds and ends, like omelets and smoothies.
Plus, there's good info about things like composting and pickling.
What about those mixed feelings?
I'm really not trying to be overly critical, but here's my hesitation:
America and other wealthy nations do have a huge food waste problem, but I think parts of this cookbook focus on minutiae.
For instance, there are recipes for making pesto from kale stems, risotto with radish leaves, rice pudding with used tea bags, and even faux "bacon" from banana peels.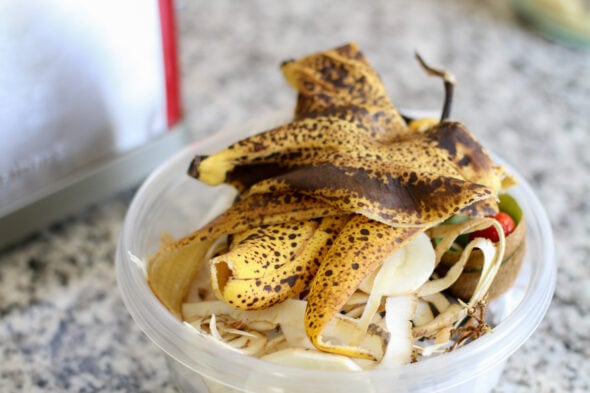 In fact, banana peels feature in multiple recipes, from chutney to bacon to cake.
I don't think there's anything wrong with eating banana peels, mind you.
But I don't think that banana peel trash is mainly what is causing our food waste problems.
Bigger problems:
not eating leftovers
thawing meat and forgetting to use it
buying too much food at the store
letting produce go bad
Also: not eating the inside of a banana, let alone the outside!
New habits are essential
The above problems are not really solved with recipes.
New habits, not recipes, are the most foundational part of fighting food waste.
And that's why, in my food waste course, I didn't really spend much time on recipes or things like "How to use overripe bananas", and I focused on habits instead.
We live in the internet age, which means ideas about how to use up bananas are a quick Google search away.
But Google is less likely to give you good habit ideas, such as doing a fridge sweep every other day.
Off-the-wall food waste ideas could be discouraging
If you get the impression that food waste fighting involves frying corn silk into a garnish, or cooking fish collars (I wouldn't even know where to get one of those!), you might feel a little like quitting before you even get started.
Or you might think it's something only a fancy chef can tackle.
But fighting food waste is something that all of us can do! There are plenty of simple, attainable things to try, like:
slicing and freezing bananas for smoothies
using clear containers to store leftovers
adding odds and ends to scrambled eggs
Beginners need to start at the beginning
If you are new to fighting food waste, I don't think you need to worry too much about using the greens from your carrots, or about eating shrimp shells as a snack.
(Yes, there is a recipe for shrimp shell snacks! It might be more delicious than it seems at first glance.)
Instead, work on a big, simple issue first, such as actually eating your leftovers.
Or keeping your fridge organized so that you can see what you have.
Basically, pay attention to the biggest source of your food waste, and work on that first.
Focus on the big payoffs first and then focus on minutiae
This reminds me a little of money-management advice; instead of spending time trying to save pennies on a box of cereal, you should shop around for car insurance first.
Or rather than researching individual stocks to buy, you should first focus on paying off your credit card debt.
(And honestly, experts say buying individual stocks is not usually a great idea anyway!)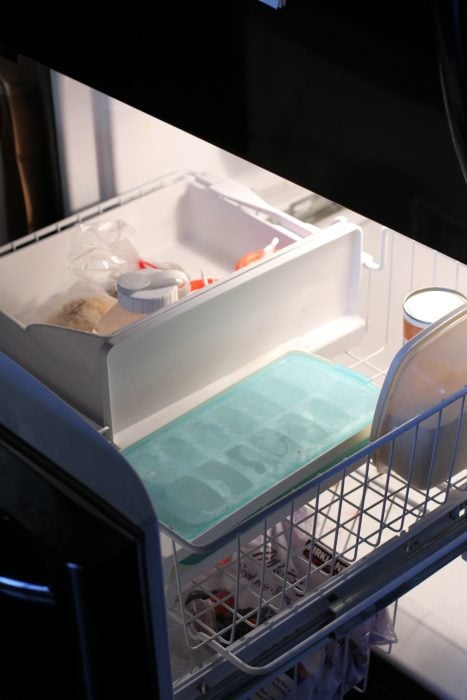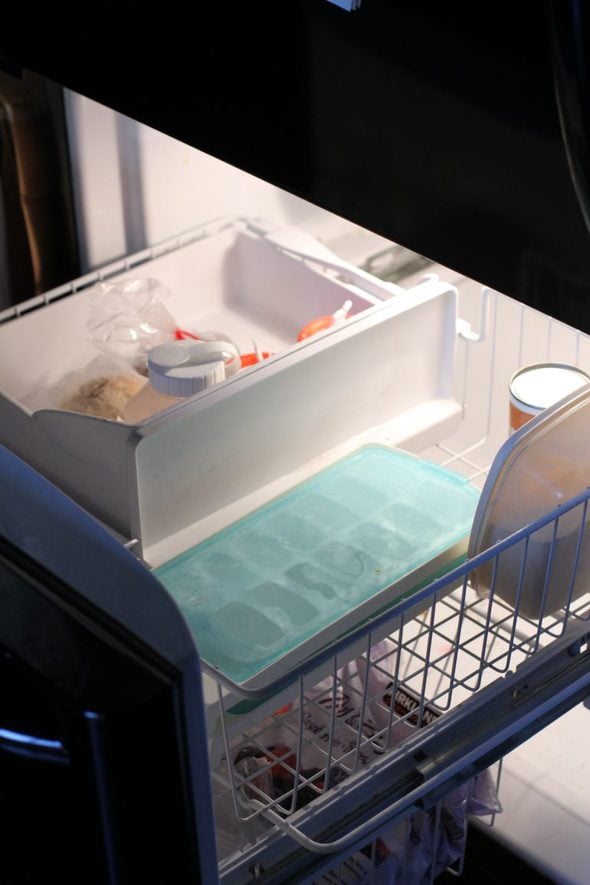 If you have already learned how to eat your leftovers, manage your fridge and freezer, and curb your food shopping, then sure, feel free to make banana peel bacon.
Or if banana peel bacon is just something you really want to try, then go for it.
Just don't get distracted by the shiny, unusual food waste fighting ideas. If you have limited time and energy, spend your time on the basic, big wins.
Readers, the floor is yours! I'd love to hear your thoughts.
P.S. If you are interested in my food waste course, don't buy it right now. The home and gardening bundle is coming back for a flash sale at the end of July, and you can get my course (plus lots of other resources) for a lower price then. I'll keep you posted!