On Tuesdays and Thursdays, I post a picture and just a few words.
Laura, a reader of mine, has a grandma (Marion) who has been knitting mittens and socks for years. One day in 2012, Marion asked Laura if she'd like to try to sell some handknit mittens, and they opened an Etsy shop called Marion's Mittens.
(You have to love an entreprenurial grandma. Her mittens have now been shipped to four continents!)
Aren't they beautiful?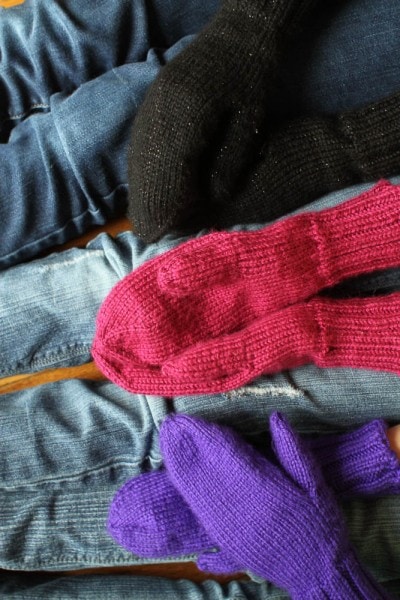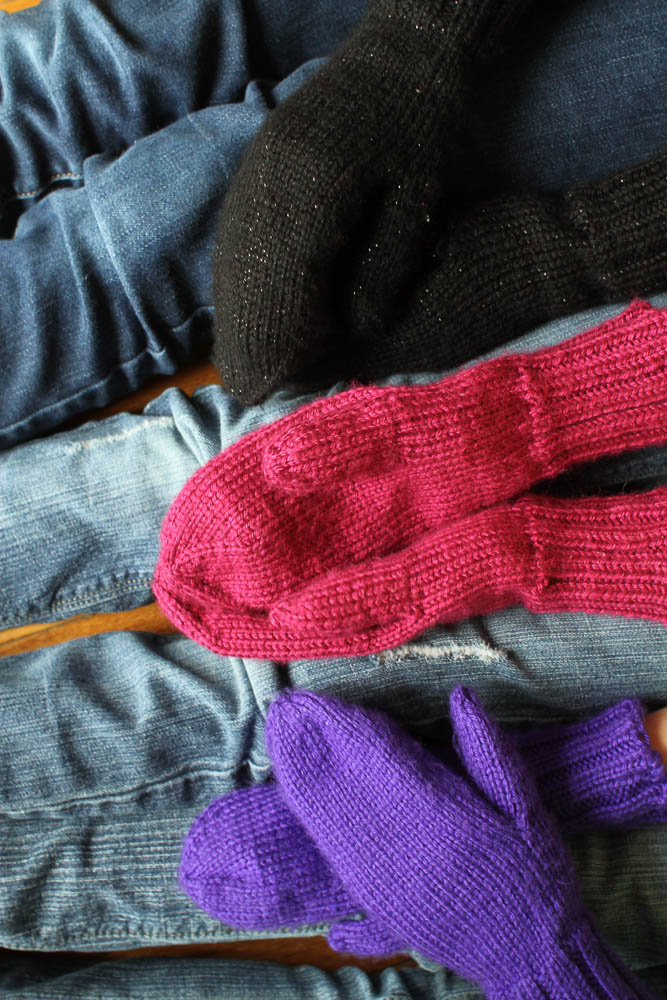 (black for Lisey, pink for Sonia, and purple for Zoe.)
You can read more about this shop's cute story and see a photo of Marion and her granddaughter here. Laura and Marion make adult and kid mittens, and they also sell handy thumbless baby mittens.
When they sent the mittens for my girlies, they also sent a discount code for you guys. The code FRUGALGIRL will get you 20% off any purchase from the Marion's Mittens Etsy shop.
Marion's Mittens sent us complimentary mittens, but this post was not sponsored in any other way. Laura inquired about advertising, but I thought her grandma's story was so cute, I told her I'd share it just because. 😉