…judging from the pile of almost-used-up pencils we found while cleaning out the bin (Katy would be proud!).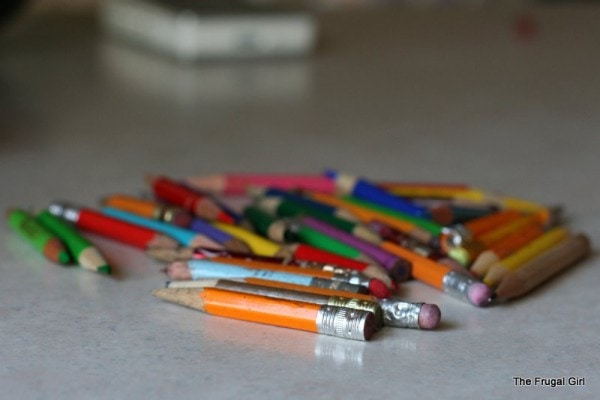 Most of these are so short, it's nigh onto impossible to sharpen them. We'll use them up to the best of our ability, of course, but a lot of them are about done. Can you compost pencils? (I assume pencil shavings are compostable.)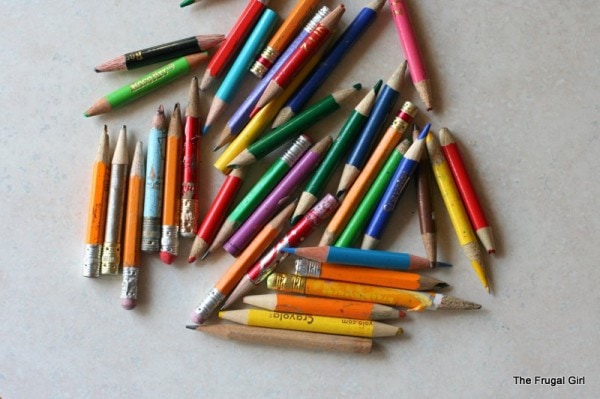 Incidentally, I think pencils look sort of cool in black and white (in case you had ever wondered about that).