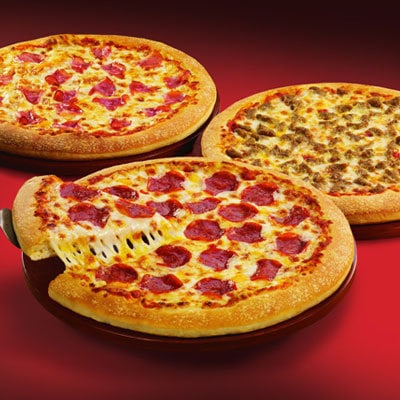 At least, that's what Everett Bogue* says….that we shouldn't write posts about it when we mess up. And that we shouldn't show weakness.
*I do think that a lot of what Everett writes is brilliant…I just disagree with him on this point.
My natural self would prefer to blog that way…. to hide my mistakes and failings and to present a facade of togetherness, but I don't think that would be particularly helpful for you or for me.
So, here's what I want to tell you.
I felt so tired and run-down today (I don't know why…I went to bed on time last night! I just must not have slept well.), I completely chucked my dinner plans and sent Mr. FG out to buy two pizzas from Pizza Hut to the tune of $20. And then after eating my pizza, I ate 3 boxes* (maybe 4. I lost count.) of Hot Tamales.
*they were individually-sized boxes, not the movie theater size!
That wasn't at all healthy or frugal, and that's why I wanted to share it with you. I want you to know that I get tired, that I don't feel like cooking, that we sometimes have dinners with nary a vegetable in sight (well, Mr. FG ate mushroom pizza, so I suppose that counts. Sort of.), that I don't make everything from scratch, and that I veer from my plan.
Also, that I sometimes eat way too many Hot Tamales.
I don't think this means I need to turn in my title (though maybe we could change it to The Real Girl?)…tomorrow I'll hopefully get back on track (after all, we don't have to choose between doing things perfectly and not doing them at all).
And when you have a day like this, you don't need to give up either. None of us is living this frugal life perfectly, (even if some of us pretend we are!) so don't get discouraged when you have a frugal setback. Dust yourself off, get back up, and keep marching along this imperfectly-frugal path with me.
Now, if you'll excuse me, I'm off to get Sonia and Zoe ready for bed so that we can have family worship, so that I can start getting ready for bed ahead of time, and so that I can get my tired self into bed before 8:30. Because I do practice at least some of what I preach!
See you tomorrow for Food Waste Friday (where, incidentally, I share my failings every week. It's a wonder anyone even comes to read this blog, huh?).