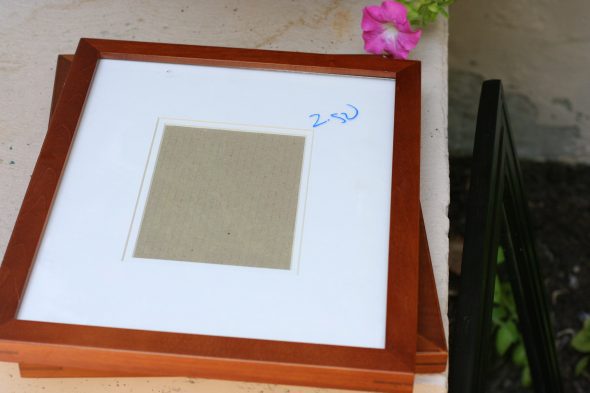 I got them at Goodwill this past summer. I bought them because:
1. They had mats. I love mats.
2. There were 3 matching ones. Frames work nicely in sets of 3.
3. Their lines are simple, which makes for easy painting.
The original color wasn't bad…it just wouldn't work in my living room, so I knew I wanted to paint them black. Because I paint pretty much everything black.
I think I have some sort of paint-everything-black disease.
(If it's a disease, I don't want to be cured.)
I actually painted these back in August, when I painted Joshua's bed (I, uh, painted it black.). But I couldn't quite decide where I wanted to hang them until after Christmas.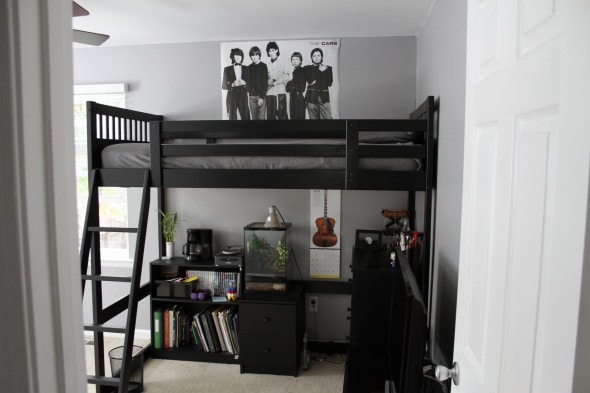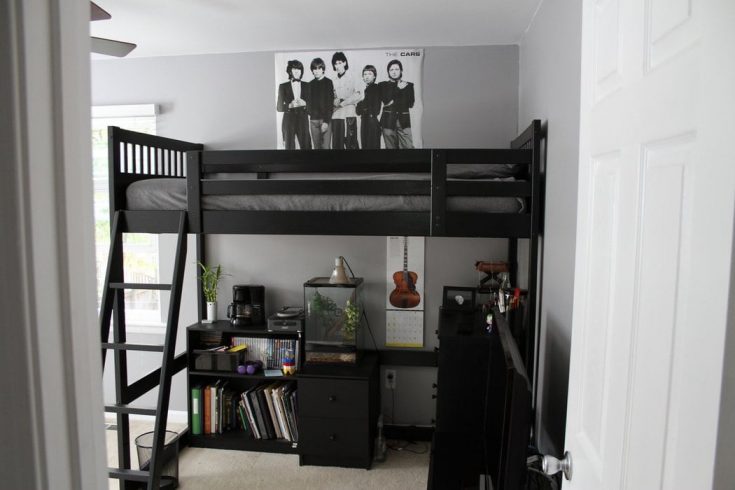 Taking the Christmas tree down sometimes gives me a must-rearrange itch, and this was one of those years.
I didn't take any before pictures, but you can see what our living room used to look like in this older post, which includes a horrifying photo of the way our living room looked when we bought the house.
Anyhow, I moved things around and ended up with a perfect place on my wall for the three frames.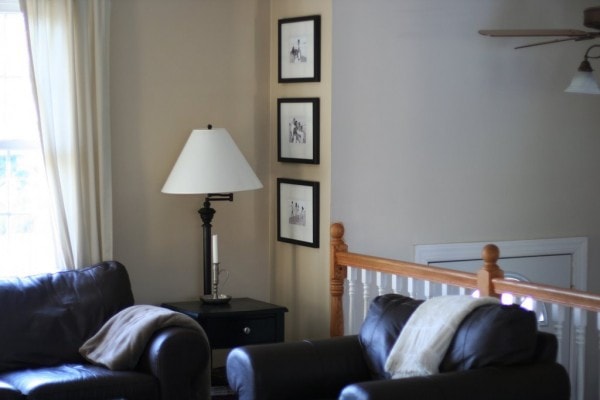 I kind of fail at taking pictures of pictures, but I'm going to show you these anyways (you can see better versions of most of them in my vacation pictures post).
This is the bottom picture.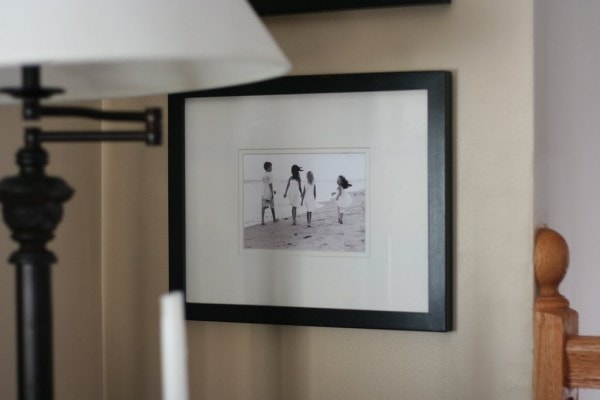 The middle one.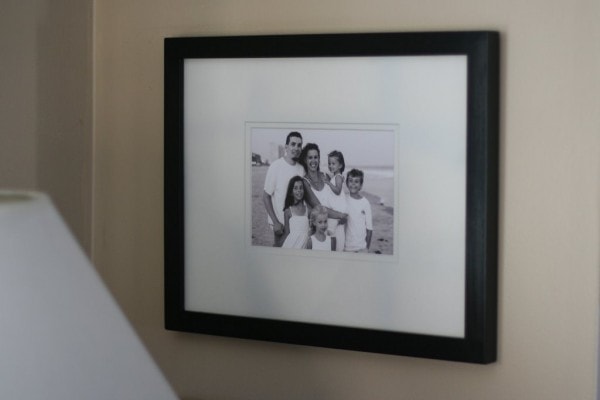 And this is the top photo.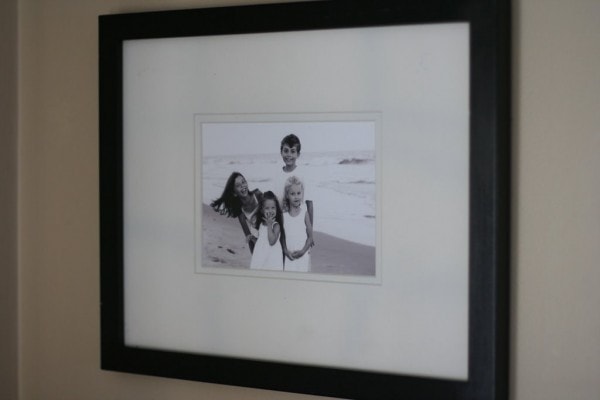 Did you notice the little table in the corner?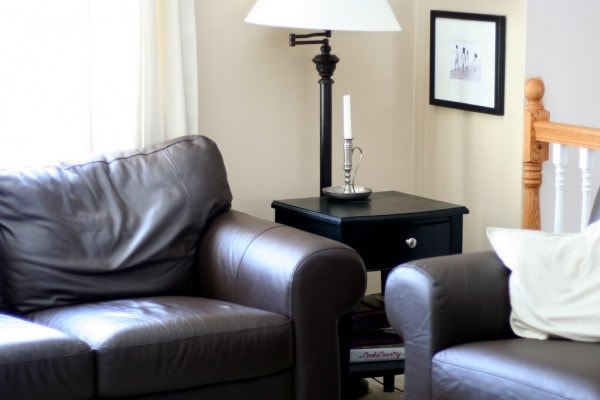 That should look familiar to some of you old-timers (or archive-readers!). It's the first piece of furniture that I ever painted, and it kick-started quite a series of painting projects for me (I posted a before and after picture of the table way back when).
I had it downstairs for a long time, but once I rearranged, I decided it might be nice to bring it into the living room. Thus far, I really like having it there…the drawer is handy for storing things, and the shelf below is great for books.
So, for now this is where it'll stay.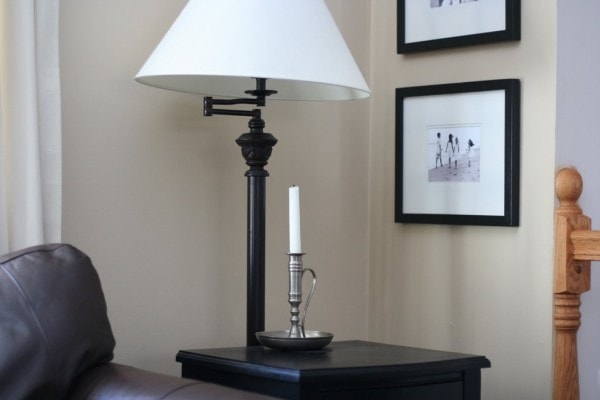 For those who might be wondering, I painted the frames using the basic method I outlined in my How to Paint Wooden Furniture post. I could have used spray paint instead, but since I was already painting Joshua's bed, I used the brush-on paint.
The mats were mostly the right color, except that the cut part around the mat openings was darker than I wanted it to be. So, I used spray paint to paint the mats. It was my first time trying that, and I'm pretty pleased with the outcome.
If you try it, I recommend flat sheen paint, and I'd also recommend that you be careful not to get the mat too wet with paint. As with most any kind of painting, thin coats (with adequate drying time between coats) are the way to go.
Oh, and if you like to look at painting projects as much as I do, you can browse through some of my older projects in the painting category.
Update! Our living room walls are now a lovely blueish-gray color, and I think the frames look even better against this new shade. All the details are here.