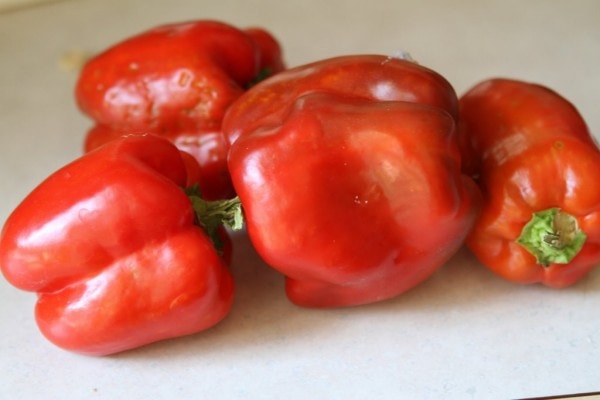 Recently a reader emailed me with the following question.
HOW does one get started being frugal? I stink at it, but know that God's wanting me to be a much better steward.
I'm overwhelmed and have no idea where to start.
-CM

Normally, I would say that in order to have a frugal transformation, a person needs to have a changed mindset. Trying to live frugally when your heart is still in spendthrift mode is awfully hard. But, you, dear reader, sound like you've already got the itch to live frugally and are just wanting to practical where-to-start advice.
So, I'm going to share my top ideas and then I'm going to ask the rest of my readers to chime in with their top five beginner frugal activities!
1. Cut back on eating out.
Eating out is insanely expensive. This was brought home to me on vacation when a sit-down meal for the six of us at a mid-priced chain restaurant cost over $80 (I did have gift cards, never fear!). In a pinch, I can feed all of us for an entire week for $80, and we spent that on just one meal at a restaurant. Yikes.
Takeout food and fast food, while not as expensive as sit-down food, are still far more pricey than eating at home., If you want to save money, cooking and eating at home is one of the most effective ways to accomplish that.
Here are a few tips to avoid eating out.
–plan a menu. Keep it simple. If you plan difficult meals, you'll want to eat out.
-make a grocery list and stick to it.
-do a little dinner prep early in the day. (get meat out from the freezer, chop some veggies)
-if necessary, buy some convenience foods at the grocery store. They'll likely be cheaper than takeout.
If you want to start cooking dinner, check out some the main dish recipes I've posted. A lot of them are very easy, and my family and I think they're all delicious.
2. Don't shop unless it's necessary.
Unless you've got tons of self-control, stay away from malls and department stores. Only go there when you've got a specific purpose in mind (taking a frugal person with you is a good idea for accountability purposes!).
3. Switch to a cash budget.
I personally use credit cards (I pay them off every month and only buy things I'd buy otherwise), but if you're having trouble controlling your spending, consider switching to cash only. This will keep you from splurging at the store and from online shopping sprees.
4. Explore the second-hand market.
Of course, buying second-hand stuff willy-nilly won't save you money, but when you need to buy or replace something, consider looking second-hand before you buy. Freecycle, half.com, Ebay, Craig's List, the Pennysaver, flea markets, and thrift stores are all good places to find gently used items. And if you've got kids, hand-me-downs are an awesome thing…put the word out and let people know you'd be happy to be a hand-me-down recipient.
5. Hang out with frugal people either online or in real life.
I've written before about the power of positive peer pressure, and I'm still convinced of its value. Being with people who are trying to be careful with their money will likely inspire you and help you to be careful with your money.
If you have frugal friends in real life, make it a point to hang out with them so that you can learn from them and be encouraged to carry on! And by the same token, if certain people in your life tempt and encourage you to spend, it might be wise to limit the time you spend with them.
If you don't know any real life frugal people, though, don't give up! Read some good books on frugality (The Tightwad Gazette
*, which you can probably find at your library, is a good place to start) and subscribe to frugal living blogs (you can find some of those on my list of favorite blogs)
_______________________________________
To that list of 5 things, I'd add that you should not give up when you experience a frugal living setback. The goal here is progress, not perfection. I've been living the frugal life for an awfully long time, and I still chuck my menu plan and order pizza sometimes. Don't throw in the towel if you order takeout or overspend at the grocery store…just dust yourself off, pick yourself back up, and keep on going!
Readers, what are your top 5 suggestions for a frugality newbie? Also, please do share your favorite frugal living blogs so that CM can get herself surrounded with like-minded people.
*Amazon affiliate link
Today's 365 post: Joshua vs. Mr. FG