Reader Allison normally cooks from scratch, but she's in the midst of a kitchen renovation.
(Oh, the horror! At least for right now. In the end it will be fabulous.)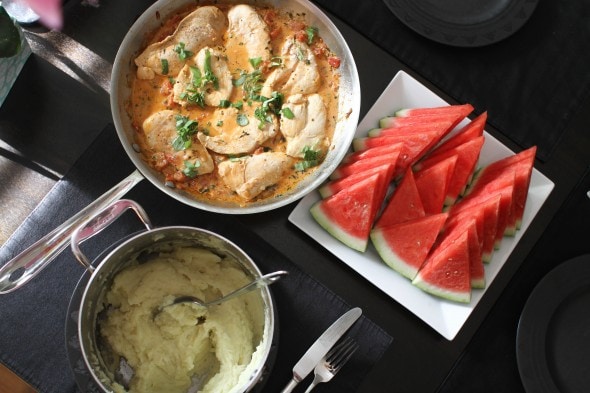 She's getting by with a microwave, an InstantPot and a grill, and she asked for some help, especially in getting non-mushy veggies on the table.
So, I asked my readers on Facebook for suggestions, and I'm rounding them up here, including some tips from my friends at How to Home.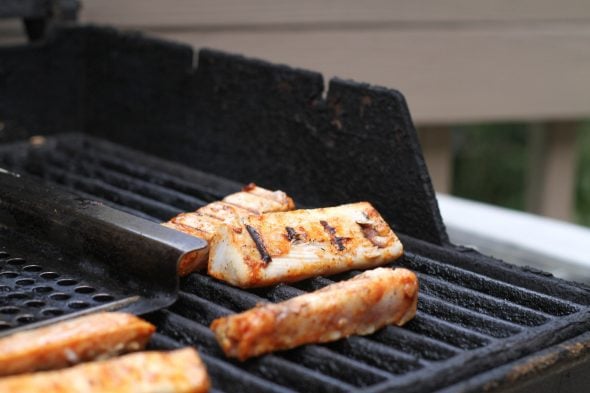 Get a grilling basket for veggies.
Or thread them on skewers. Most vegetables do great on the grill if you brush them with oil, sprinkle them with salt and pepper, and grill them until they're crisp-tender.
No mushiness in sight!
Readers suggested making foil packets of veggies on the grill as well.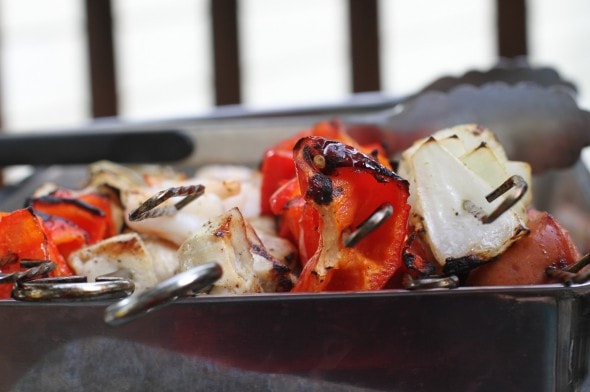 Use a slow-cooker.
Soups and slow-cooked meats are both good meal options that work in a crock-pot!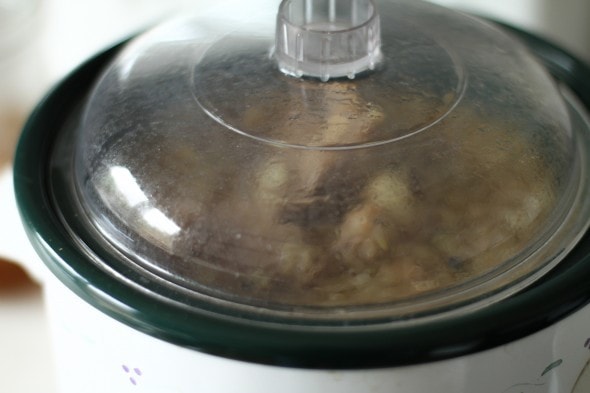 Buy a toaster oven.
You can make a LOT of things in a toaster oven, and this would give you a quasi-oven experience.
You can even make quick breads in a toaster oven, actually. Not large batches, but it'd at least be something.
Readers also suggested cooking veggies in the toaster oven. Yay for dry heat!
A single burner can help you out significantly, and all you need is a working outlet.
Use an electric skillet.
Again, all you need is an outlet, and you suddenly have a cooking surface for browning meats, making stir-fries…a lot of the things you'd do on a stove.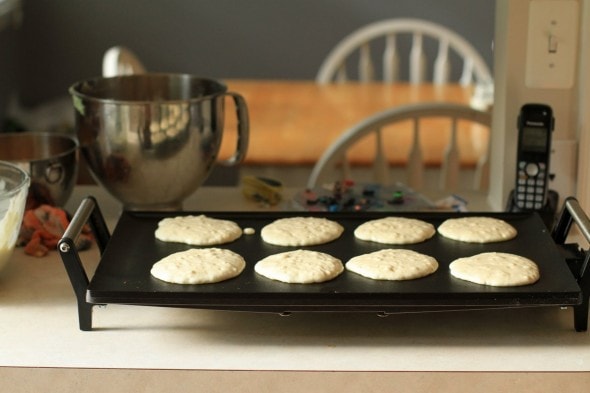 In a similar vein, you could get an electric griddle, and then pancakes, bacon, sausage, and French Toast would suddenly be on the menu again (and if you have a large crew to feed, a big griddle is a lifesaver for making pancakes and French toast! So, that could be useful even post-renovation.)
___________
One last thought: you could try asking around (friends? family? freecycle? church?) to see if anyone has an appliance listed here that you could borrow. That way you wouldn't have to spend money, and you wouldn't have to store the item once your kitchen is up and running!
___________
Readers, if you have some more ideas for Allison (recipes? cooking methods? appliances?), leave them in the comments.
This post contains affiliate links.