Some of the most thrilling moments in my fight against food waste have come in the form of creative rescues.
Turning squishy produce into a smoothie, dry takeout rice into pudding, or pureeing leftover veggies with leftover gravy to make soup…those are triumphant moments indeed.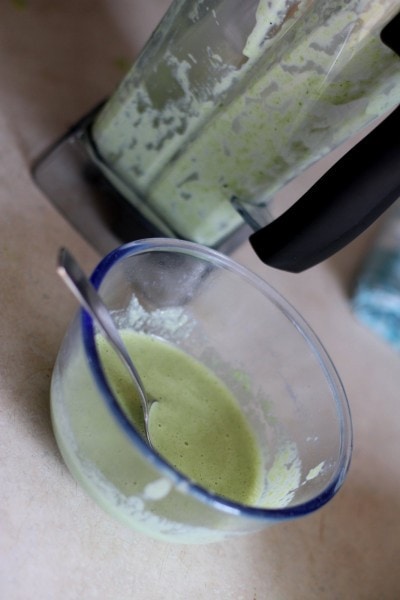 But honestly, the best (and less flashy) way of avoiding food waste doesn't involve swooping in at the last moment with a dramatic save.
Nope…I think it's far preferable to avoid those close calls altogether.
Of course, no one does this perfectly, so it's good to have plenty of swoop-in-and-save-it tricks up your sleeve.
But it's more important to do some preventive work.
1. Buy produce mindfully
If you accidentally buy too much pasta, salad dressing or jarred tomato sauce, it's no big deal because those types of foods can usually last until you eat them.
But produce has a limited shelf life, and if you just buy it willy-nilly, you'll probably end up with more than you can use.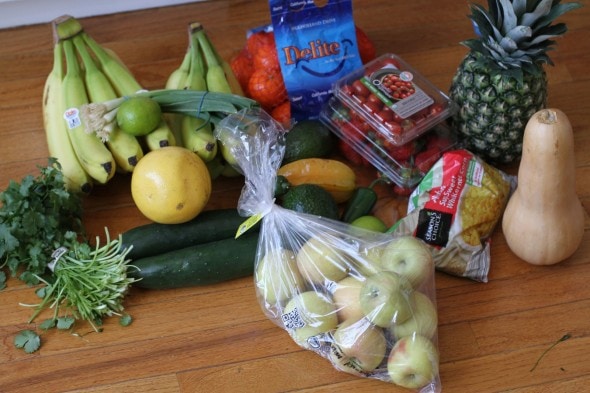 I don't at all recommend that you reduce your consumption of fruits and veggies (quite the opposite!), but I do think it's good to be realistic about how much you can actually eat before it goes bad.
After all, produce isn't nutritious if you don't eat it.
To this end, I find a menu plan to be super helpful.
I don't generally plan breakfasts and lunches, but having main and side dishes planned out for dinners makes it far easier to buy exactly what we need (and the unplanned breakfast and lunches give us opportunity to eat leftovers and extras.)
A related note about produce: After a shopping trip, make a point of using your most perishable produce first. Save the oranges, cabbages, and carrots for later; eat the spinach and strawberries right away.
2. Store food properly.
Take the time to give your berries a vinegar rinse.
Store your potatoes in a cool, dark place.
Plunk your cilantro into a mug of water.
Put your mushrooms in a paper bag.
Properly protecting and storing your food like this buys you time, and that will help reduce the number of times you need to rescue almost-bad food.
(This LifeHacker article has some helpful tips and there are lots of other articles on the web to help you learn more about food storage.)
3. Know what's in your fridge.
I don't throw out tons of food these days, but when I do, it's generally because I've forgotten about it until it's too late.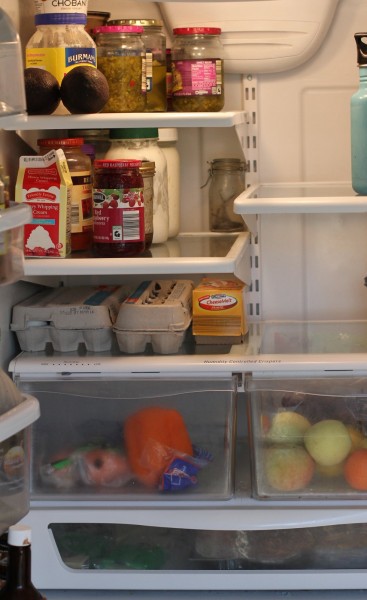 Knowing what you have is key, so keep your fridge organized and give it a look-through every other day at least.
That way, it's highly unlikely that you'll forget about something until it's turned into a food-waste emergency.
4. Don't cook lots of bad leftovers.
Some foods work out really great as leftovers.
Some are even better leftover (Soup comes to mind.)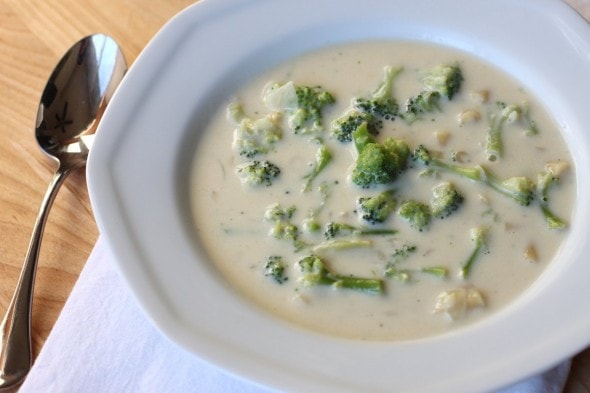 But there are some other foods that are downright dreadful the next day.
(Cough, cough, fish, cough.)
So I try to err on the side of caution when I'm making something that will be hard to eat later. This means I have no qualms about making a huge pot of soup, but I try to be really precise when I'm cooking fish.
(Unless it's fish cakes, in which case I make as many as I want because I adore them leftover, hot or cold!)
I can't be completely accurate at predicting my family's appetites, so when I make a limited quantity of fish, I try to round out the meal with a more generous dish of something that's good the next day (scalloped potatoes and a salad, for example.)
______________
What else have I missed? What things help prevent you from scrambling to use up food at the last minute?