This homemade hot pocket dough with no yeast (and a ham and cheese filling) comes together in just a few minutes. This post contains affiliate links, which earn revenue for this site at no extra cost to you. See my disclosure policy here.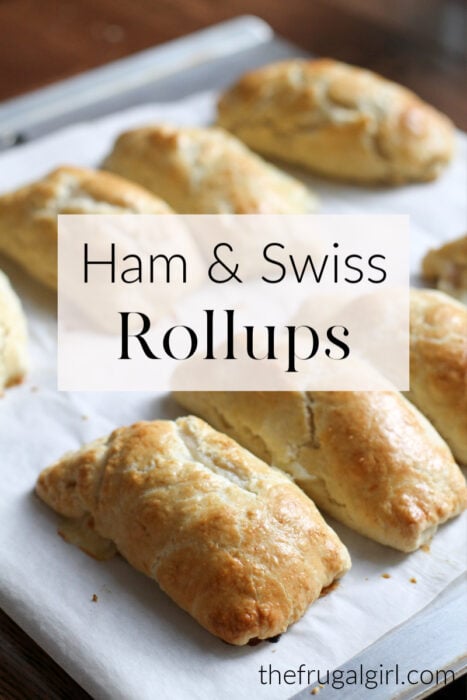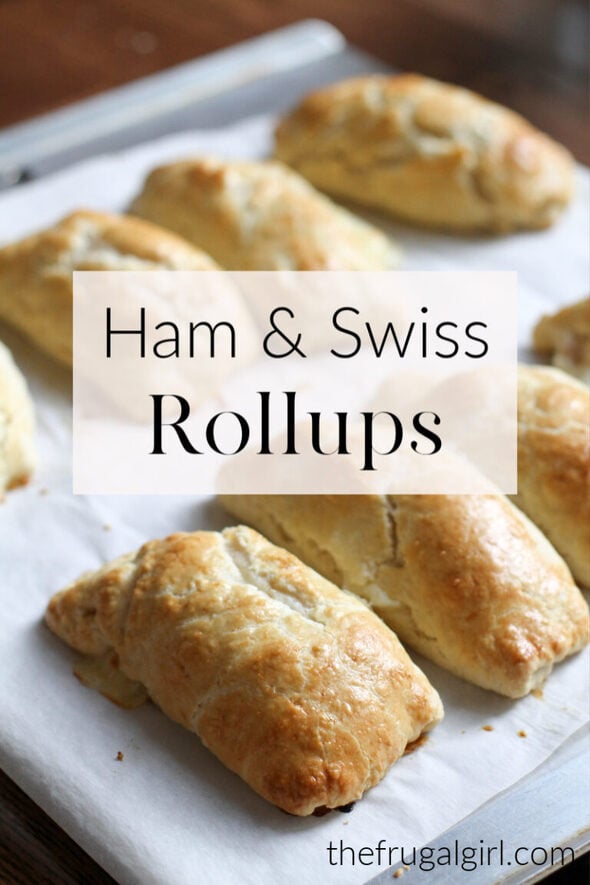 A photo of these ham and Swiss rollups appeared on a menu post of mine a few weeks back, and you all asked for the recipe.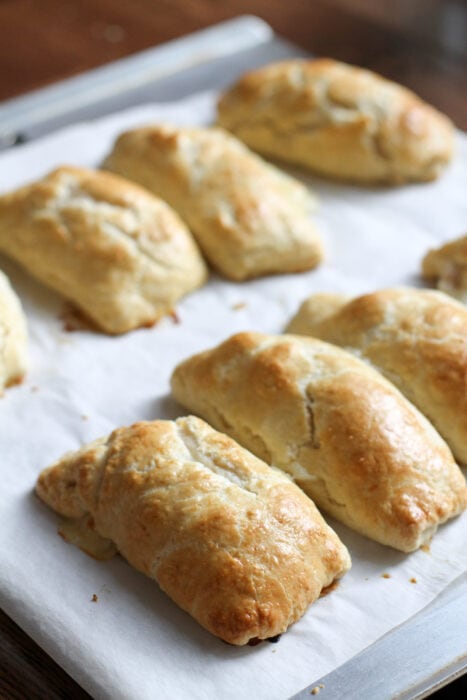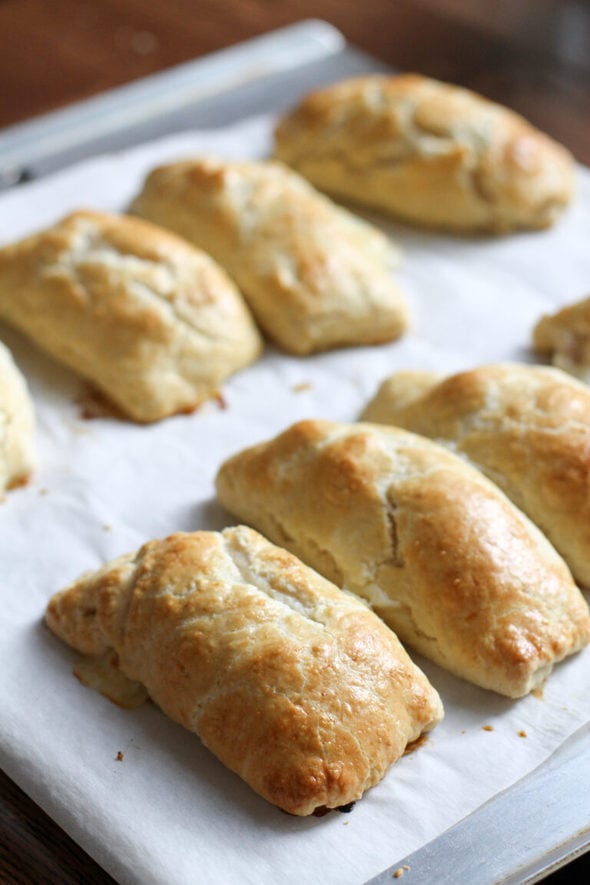 It comes from the orange ATK Quick Family Cookbook (look for used copies on Amazon or eBay, as it's out of print) and is super easy.
I mentioned initially that these look a little like Hot Pockets, but you need to take that opinion with a grain of salt because I've never actually HAD a Hot Pocket.
But these do reheat really well in the microwave, so perhaps they could serve as a sub for the Hot Pocket-eating people at your house.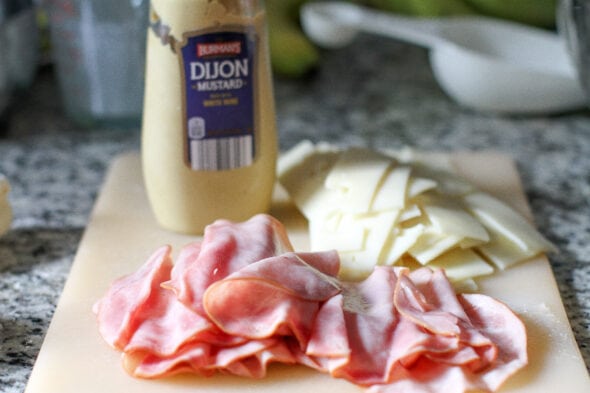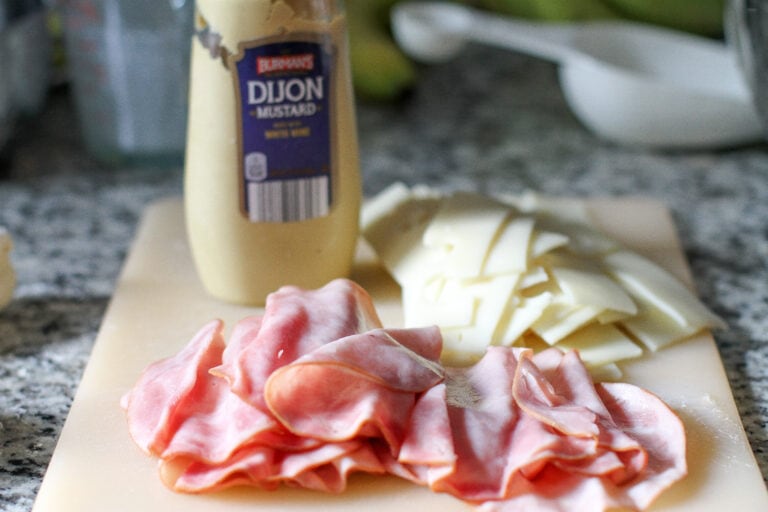 A few tweaks from the original
The original recipe calls for a can of refrigerated biscuits, but since cream biscuits are SO easy to make, I opted for that. I think you could use pretty much any biscuit recipe you like as long as it makes 8 biscuits.
(The biscuit recipe is the same one I use for my Chicken and Biscuits casserole.)
Also, you are supposed to buy squares of deli Swiss, but since a block of cheese is cheaper per pound, that's what I do. A big square would be a little easier to work with, though.
The cream biscuits
Seriously, these are stupid easy. If you are looking for a homemade Hot Pocket dough with no yeast, it really doesn't get easier than this.
But if you'd like this dish to be even easier, use the refrigerated biscuits and skip to the next section!
Step One
Mix dry ingredients in a bowl.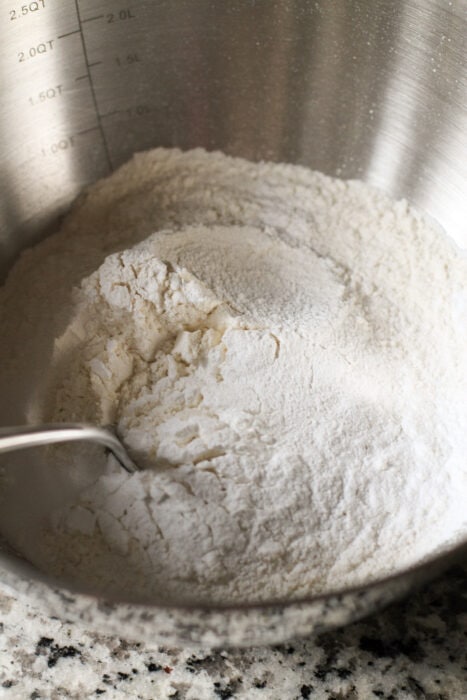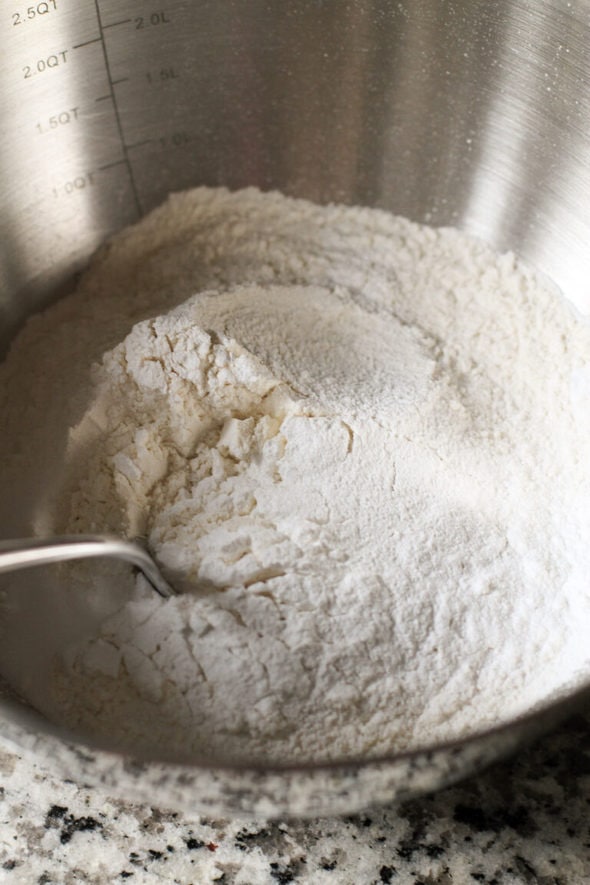 Step two.
Stir in cream.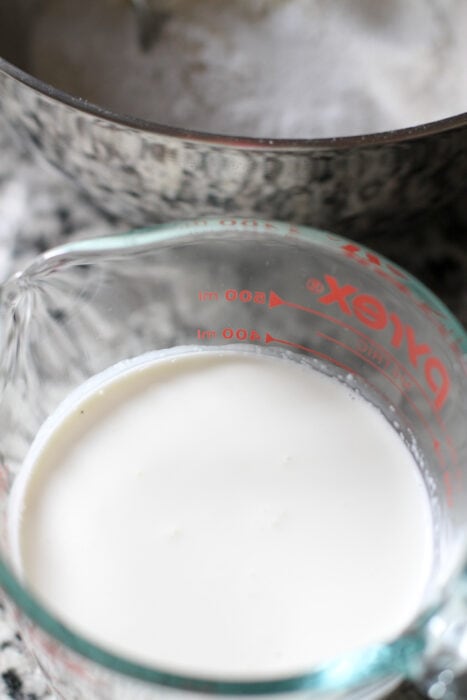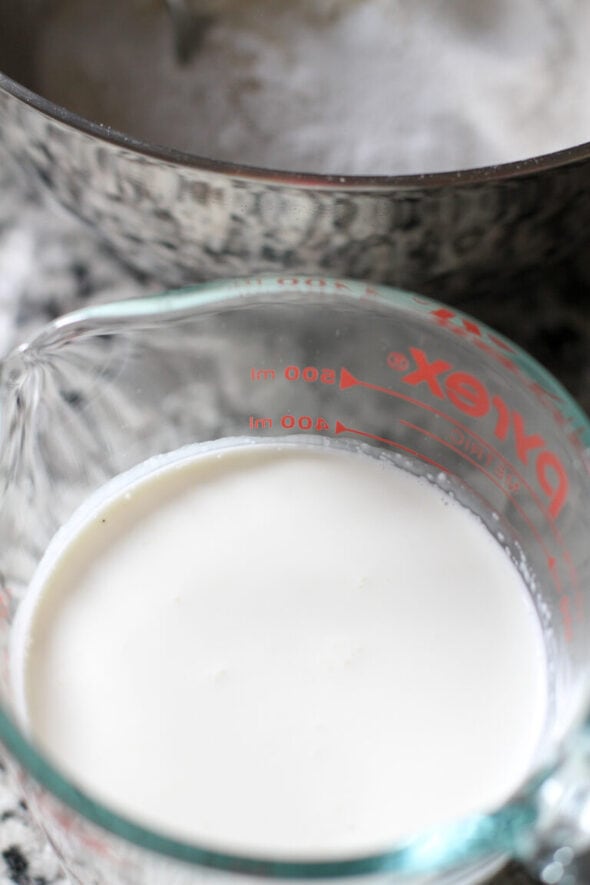 And tada! You have biscuit dough.
For this recipe, give the dough a few kneads on a floured counter and divide it into eight pieces.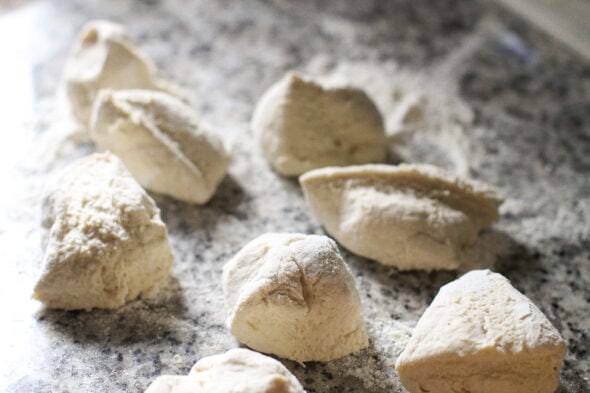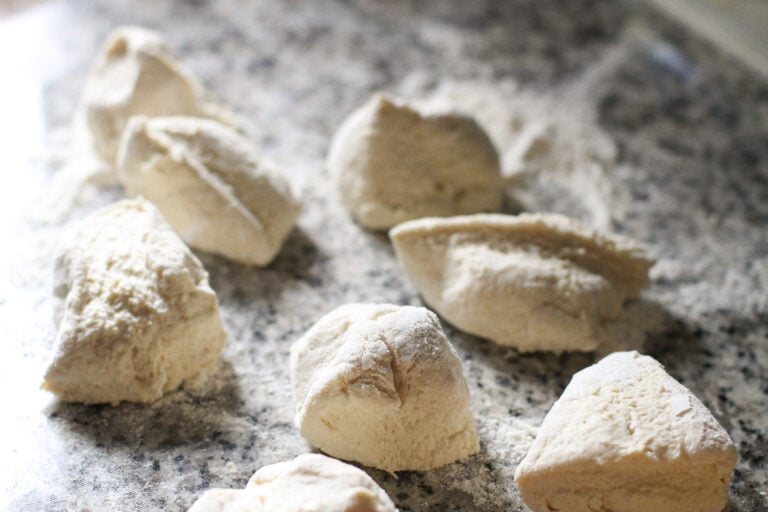 Pat each piece into a 4-5 inch circle.
The filling
Spread mustard onto Swiss cheese. I think I'd use three slices next time instead of two, but your mileage may vary.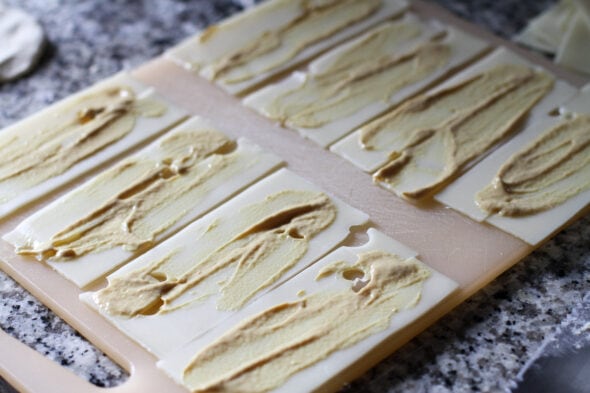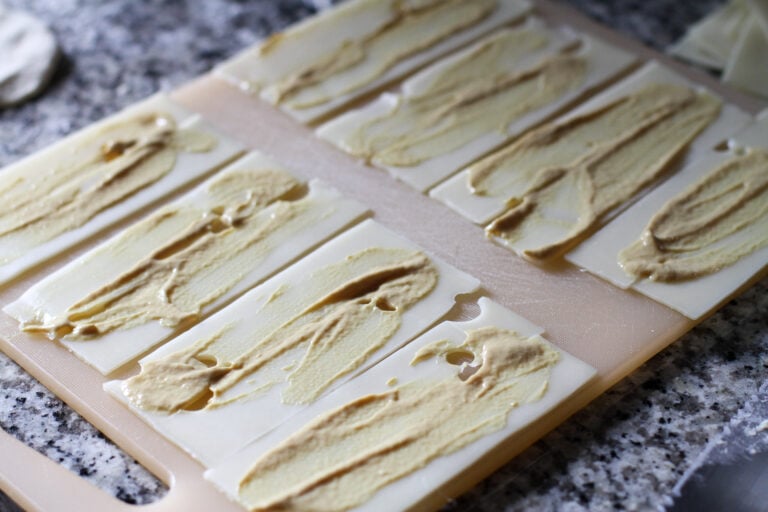 Top with ham (2-3 slices depending on how big your ham slices are.)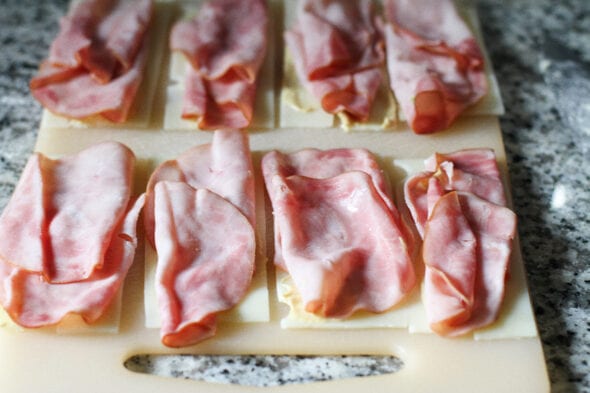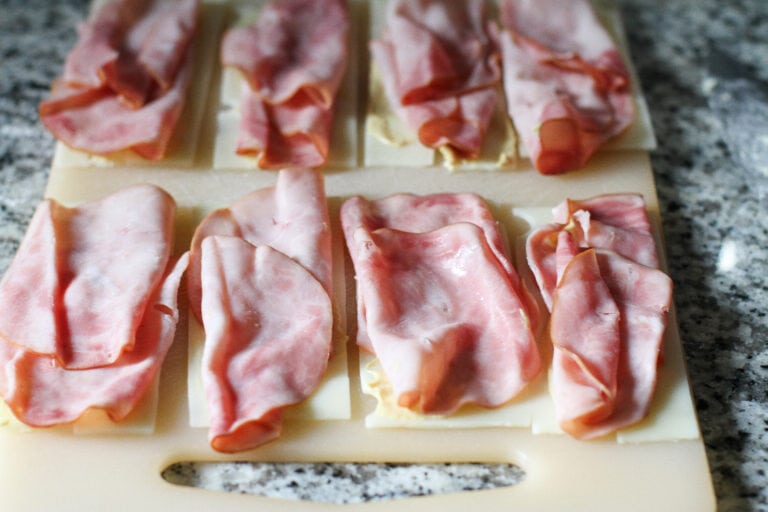 Roll up and place on the biscuit round. See how I think this could use a little more cheese? Add one more slice than I did!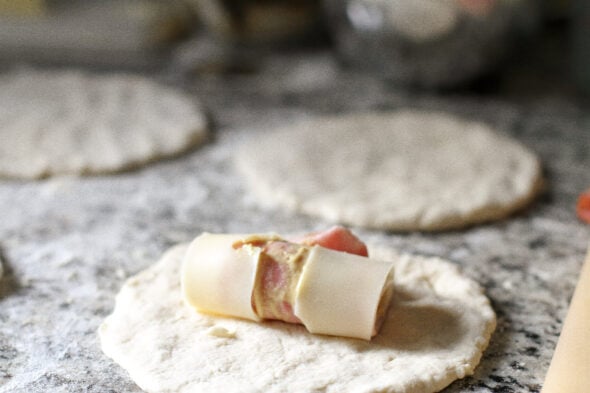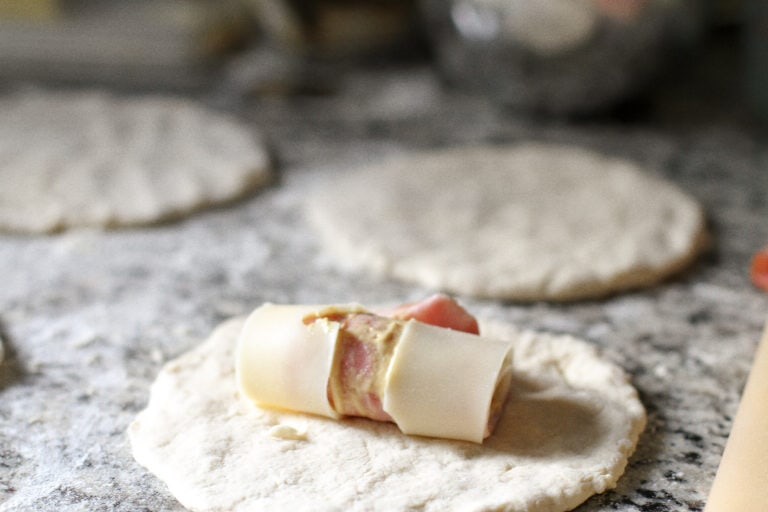 Roll the biscuit dough up and tuck the ends in.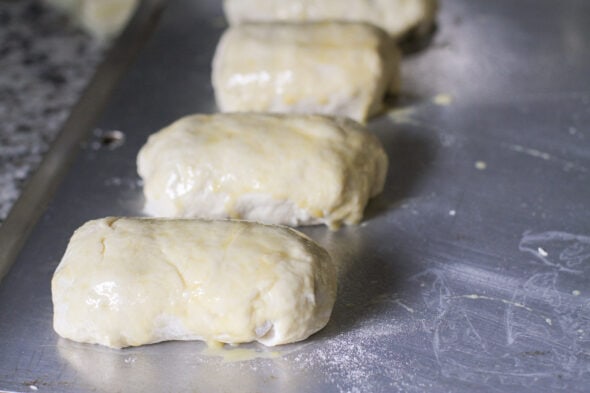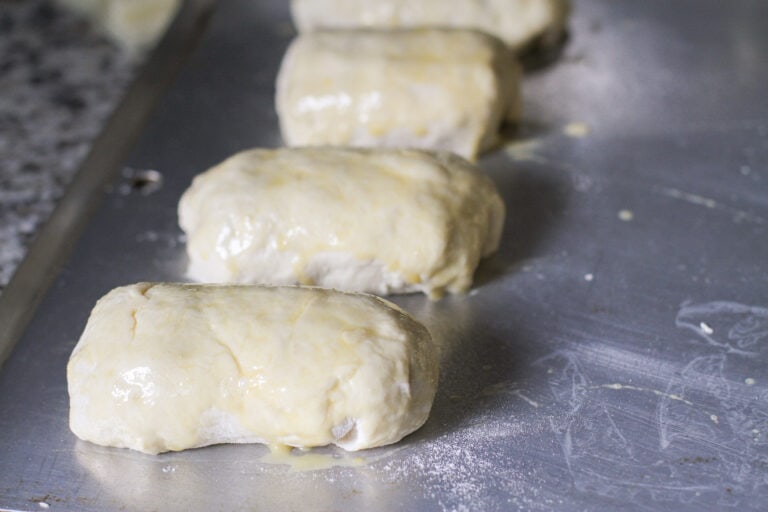 Brush them with a beaten egg and bake for 25-30 minutes.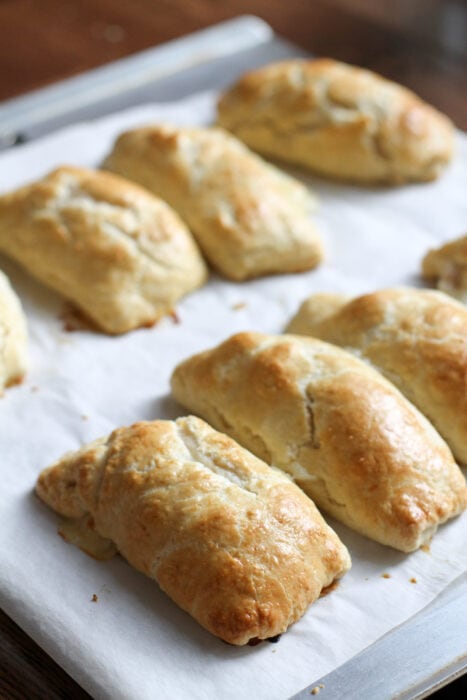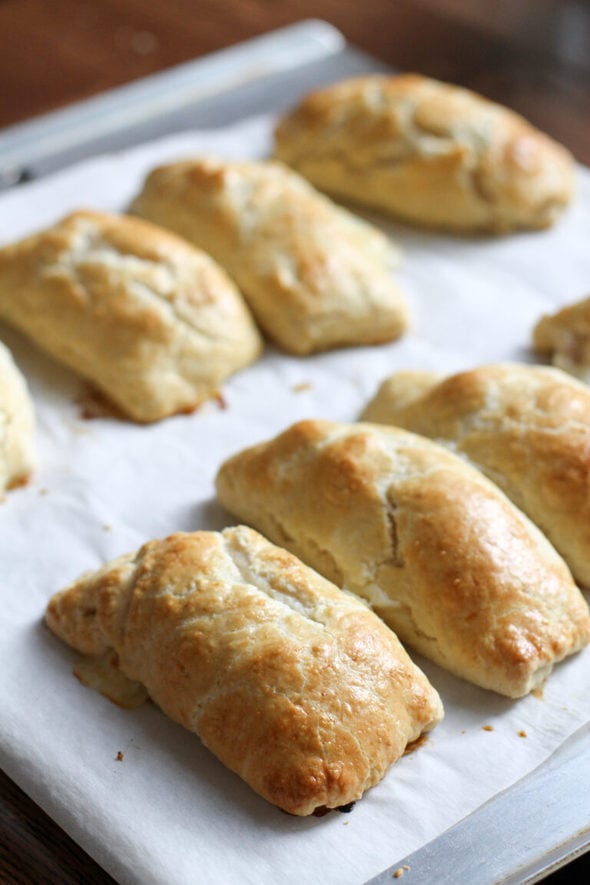 These are good shortly after they come out of the oven, but they also reheat quite well. I haven't tried freezing them, but I'm guessing that would work. Let me know if you try it!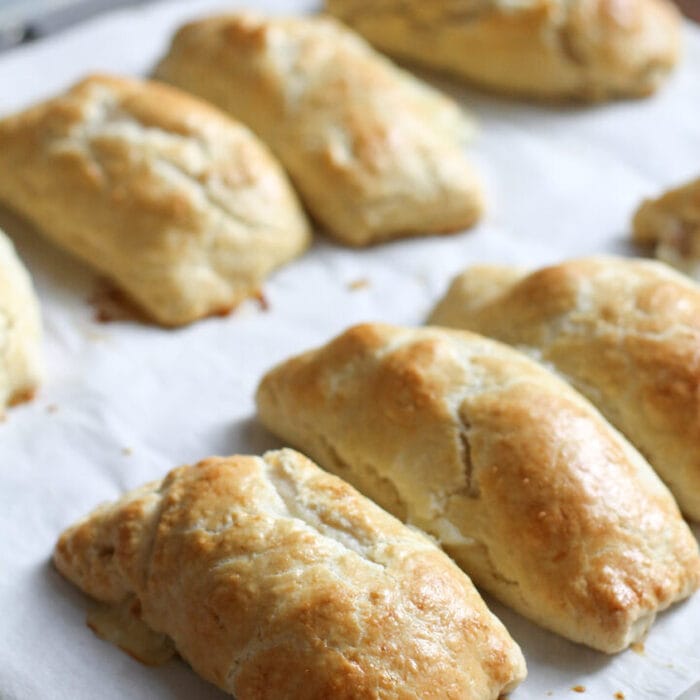 Ham and Cheese Roll-Ups (Homemade Hot Pockets)
These quick biscuit dough sandwiches are great when fresh but also reheat really well. Make your own dough or use a 16 ounce package of refrigerated biscuits.
Ingredients
Cream Biscuit Dough
2 cups unbleached flour
2 teaspoons granulated sugar
2 teaspoons baking powder
½ teaspoon table salt
1 ½ cups heavy cream
Ham and Swiss filling
4 teaspoons spicy brown mustard
8 slices deli Swiss cheese
16 slices deli ham
Instructions
Preheat oven to 325°F.
To make biscuits, combine dry ingredients in a bowl; whisk. Stir in cream. Turn dough out onto lightly floured surface and knead a few times. Divide into 8 pieces; press each into a 4-5 inch round.
Spread ½ teaspoon mustard over each slices of Swiss. Place 2-3 ham slices on top (pat dry if wet).
Roll up ham and cheese, place in center of each biscuit round, and roll up, tucking in sides at the end.
Place on greased or parchment-lined baking sheet and brush with beaten egg.
Bake for 25-30 minutes, or until golden brown.
Recommended Products
As an Amazon Associate and member of other affiliate programs, I earn from qualifying purchases.