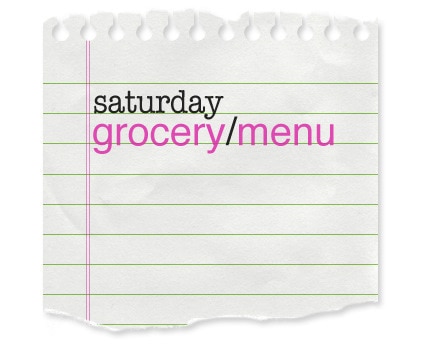 On Saturdays, I share my menu plan for the upcoming week along with a photo of my groceries and a tally of my spending. My goal is to spend $100/week for our food, toiletries, and cleaning products. I'm currently in the midst of trying to buy more local, sustainably-produced food while sticking to my budget. Can it be done? I don't know, but I'm going to try, and I'll share what I learn as I go along.
I visited Weis and Aldi this week, and I actually took a photo of my groceries for the first time in a really long while!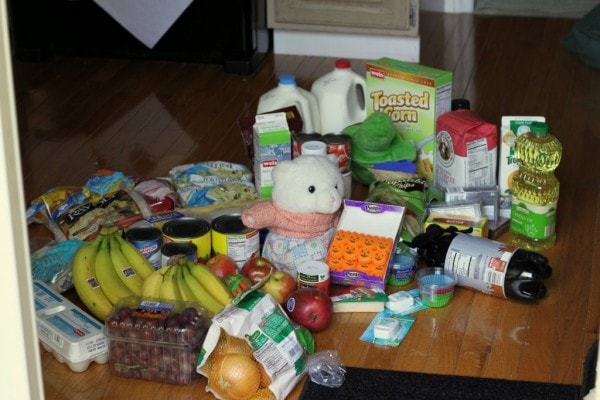 (you old-timers will be interested in knowing that the spider that started this whole stuffed animal thing is in the picture today!)
I spent $36.62 at Aldi and $53.50 at Weis, for a total of $90.12. I plan to stop by the produce stand today for some vegetables, so I've got almost $10 left to spend there. Also, we're eating some free local food…I'm still getting tomatoes from my backyard plants, and my mom gave me a big bag of winter squash.
Here's what we're eating for dinner this week.

Saturday
Pizza. I had plans to make Deep Dish Pizza but with the way my day is stacking up, I think I might delegate the pizza making to a pizza shop down the road.
Sunday (We're having several families from church over, so no breakfast for dinner this week!)
Tortellini Soup (which I'm making)
Salad (one friend is bringing this)
Bread (another friend is bringing this)
Monday
Tuesday
Wednesday
Corn Chowder
Two-Tone Bread
green beans
Thursday
Baked Chicken and Rice
green salad
some kind of rolls, maybe
Friday
Deep Dish Pizza
green salad
Today's 365 post: Oh look! I'm baking cookies.