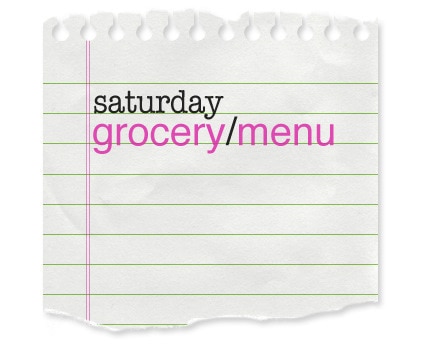 On Saturdays, I share my menu plan for the upcoming week along with a photo of my groceries and a tally of my spending. My goal is to spend $100/week for our food, toiletries, and cleaning products. I'm currently in the midst of trying to buy more local, sustainably-produced food while sticking to my budget. Can it be done? I don't know, but I'm going to try, and I'll share what I learn as I go along.
I don't mean that it's August 1st, of course…just that it's the first grocery post of August. 😉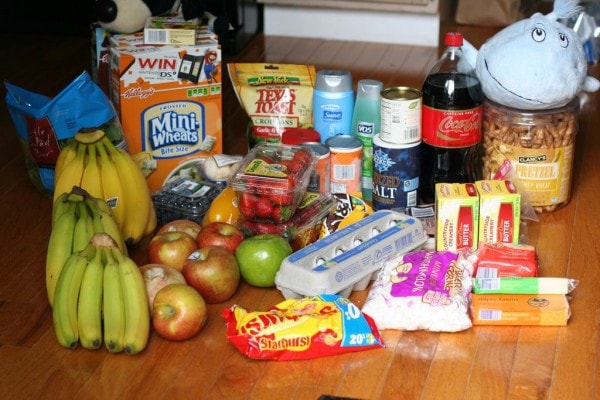 (this picture is just my Weis/Aldi groceries and doesn't include produce from my parents' garden or from the farmer's market)
I spent $42.29 at Aldi and $22.16 at Weis. I also stopped at the farmer's market and produce stand, and I spent $12 there.
Also, I thought Joshua picked up a gallon of milk at Aldi and he thought I picked one up. I didn't realize this until we got home without a gallon of milk, so I had to run out and pick one up from a nearby store for $3.99. So, I'm at $80.44 for the week, which is happy news, despite the milk issue.
Since it's still awfully hot here (August is usually our hottest month, which is a dreadful thought given how hot July was!), we're still eating lots of cool breakfasts…homemade yogurt, fruit, bagels, and some cold cereal too (Zoe does love her a bowl of frosted mini-wheats!).
Lunches are the usual…sandwiches, fruit, carrots, cucumbers, yogurt, and leftovers as necessary.
And the following is our dinner plan.
Saturday
Sunday
We're having two families from church over, and we're having a sandwich-y meal. I'm providing homemade buns, a watermelon, and dessert.
Monday
BBQ Beef Sandwiches (bumped from last week)
local corn
green salad
Tuesday
Wednesday
Thursday
Friday