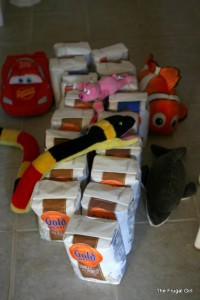 The oddest thing happened after I posted my silly letter to Safeway on Wednesday. I hit "publish" and then went outside to get the newspaper. As I was perusing the ads I came across Safeway's, and lo and behold, Gold Medal flour was on sale! Yay!!!
The price this week is $1.50/5 lbs, which is higher than the $.99 price that makes me uber happy, but considering that I was utterly and completely out of flour, $1.50 sounded pretty good to me.
My only worry was that the unbleached wouldn't be included in the sale (the bleached flour was pictured). I even felt slightly nervous as I entered the flour aisle, but much to my delight, the unbleached WAS included! Woohoo!
So, I bought 17 bags of flour, which cost me $25.50. Because I spent $25 on baking items, I got a $5 coupon off of anything I buy on my next shopping trip. Bonus!
I cannot tell you how happy I am to be "in" flour again.
I decided to keep things simple this week, and so Safeway was my only stop. Here's the other stuff I bought: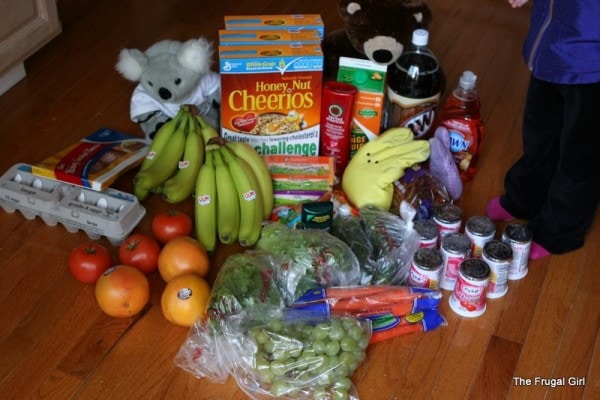 All told, I spent $64.62 of my $400 grocery budget for November, and I am really, really happy with that, especially considering I bought a ton of flour.
Soo, my first week of shopping with only cash bore some pleasing results. If only I could make it through every week with only $64!