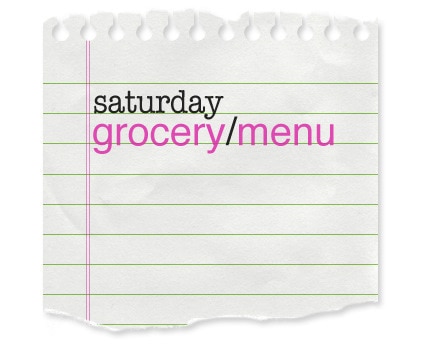 On Saturdays, I share my menu plan for the upcoming week along with a photo of my groceries and a tally of my spending. My goal is to spend $100/week for our food, toiletries, and cleaning products. I'm currently in the midst of trying to buy more local, sustainably-produced food while sticking to my budget. Can it be done? I don't know, but I'm going to try, and I'll share what I learn as I go along.
It's a Saturday morning post! We haven't had one of those for a little while now.
I did go grocery shopping this week…it was a bit challenging to find a good time to go, now that our schedule has been turned on its head. Hopefully I'll get that figured out.
I had to rush home from grocery shopping and begin cooking right away (I made clam chowder, which IS super yummy. You should make a pot. Soon.), so I don't have a good grocery picture.
But, here is my produce, (some from Weis and some from Aldi), and my local eggs.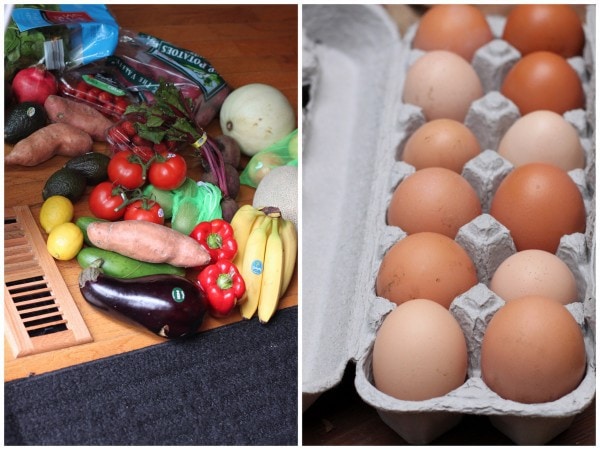 I spent $75.68 at Weis and $43.62 at Aldi.
Breakfasts this week will be granola, yogurt, muffins, fruit, eggs, or cereal.
And because Mr. FG has a new, late schedule, we've been eating dinner at lunch and lunch at dinner.
So, for dinner we've been eating things like sandwiches made with whole wheat bread, homemade yogurt, yogurt smoothies, cottage cheese, fruit, raw veggies, nuts, cheese, and leftovers as necessary. Of course, we don't eat all of that every single day…it's just a list of the things we choose from for lunch each day. Mr. FG takes leftovers with him to work pretty much every day.
That means the plan that follows is actually for our lunch meals.
Saturday
Pizza. What kind, I'm not sure!
Sunday
Monday
chips and salsa
fruit salad
Tuesday
Wednesday
Roasted Sweet Potatoes
green beans
Thursday
grilled veggies
fruit salad
Friday
Pizza (we're bumping out takeout date night to Saturday to see if that works better for the new schedule)
__________________________
Today's 365 post: Want to guess which is which?
Joshua's 365 post: Hockey Night