What about frugal decorating tips? I don't own any decorations and I don't plan on buying any, but I'd still love my house to look Christmasy!
I am certainly not the world authority on Christmas decorating, and I have a remarkable dearth of un-purchased decorations. I'm also something of a minimalist, so I like to keep my decorations simple and somewhat sparse.
But in case you are still interested, here's a little peek at my decorations, 99.99% of which have been purchased here and there during post-Christmas sales.
This snowglobe is one of two from an Eddie Bauer after-Christmas sale. There used to be three, but one of them (my favorite, of course!) fell to its demise years back when Joshua was small and was touching things he wasn't supposed to be touching. Ahem.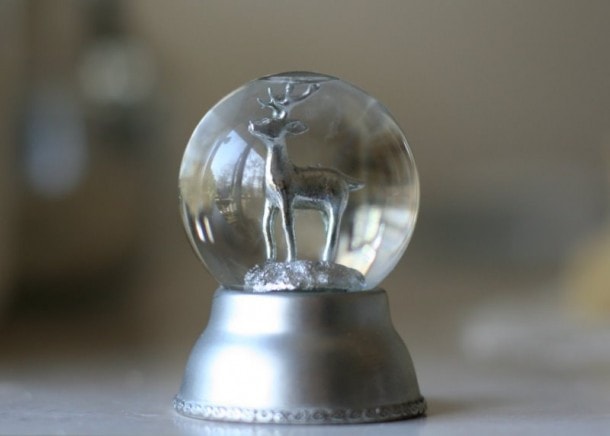 I got this snowglobe on clearance at Target after Christmas. I love how much snow is inside of it, as so many snowglobes have just a few flakes.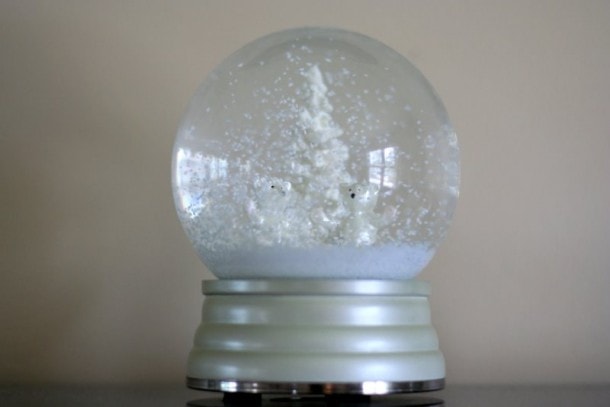 My sparkly candle house came from an after-Christmas sale at Bath and Body works. It was filled with soap and bath stuff in my favorite scent (Moonlight Path), and though I'm not certain that the house is supposed to be a candle-holder, I think it works very well that way.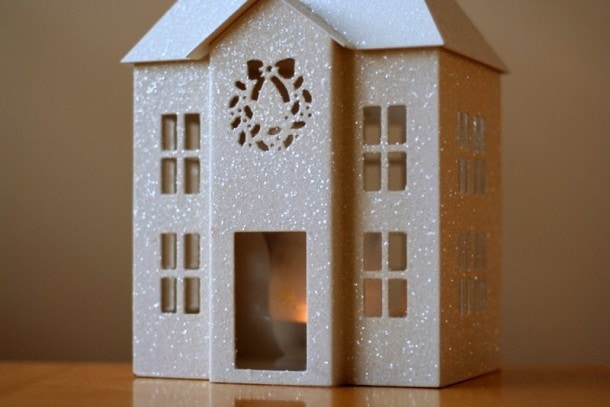 I own two sets of these Christmas tree candleholders from Hallmark. The first set was a gift from my sister and the second one is from (you guessed it!) an after-Christmas clearance sale.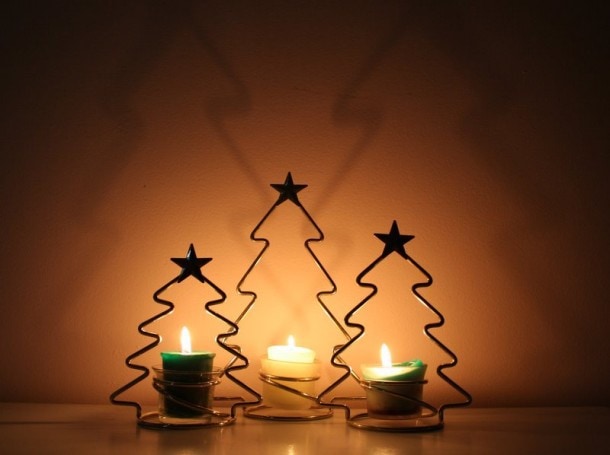 Though our Christmas tree is covered with a wide variety of ornaments from various sources, the main theme is blue and silver. Our fuzzy/sparkly blue ornaments were purchased at full-price, before Christmas (shocking, I know). Most of the silver balls and all of the small blue and silver balls were purchased on clearances after Christmas, though (from Kohl's and Lowe's). The lights were purchased on clearance in January as well.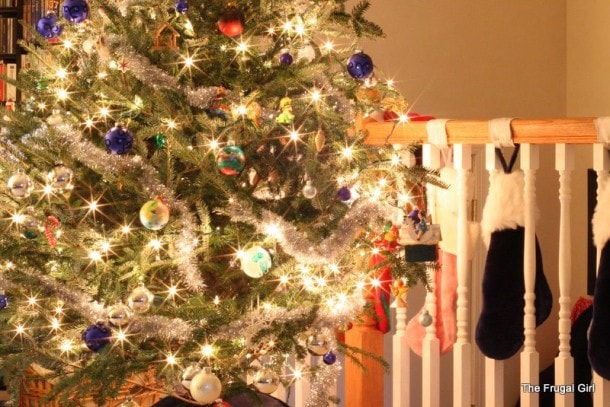 For many, many years I had no tree skirt and made do with a white sheet. Every year, though, I faithfully poked through the clearances after Christmas, never able to come up with a tree skirt that would go with our blue theme. A couple of years ago, though, I found this simple dark blue tree skirt on clearance after Christmas, and I snapped it up.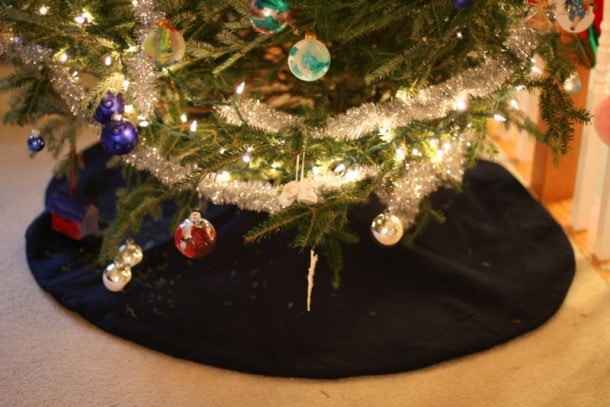 These are our stockings, which, to the best of my memory, were not purchased on clearance.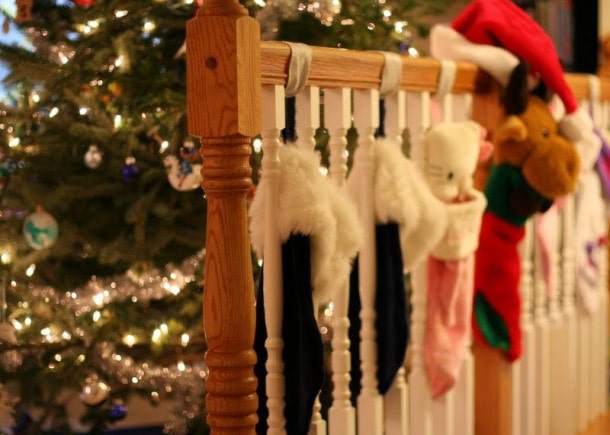 We've never had a mantle in any of our homes, so I've always had to find other ways of hanging them. This year I used some ribbon (purchased on clearance after Christmas). The ribbon is just pinned right now, but next year I was thinking of sewing some velcro onto the ribbons to make a neat closure. Wire holds the stockings up, so the ribbon is just for looks, and the velcro would have sufficient holding power.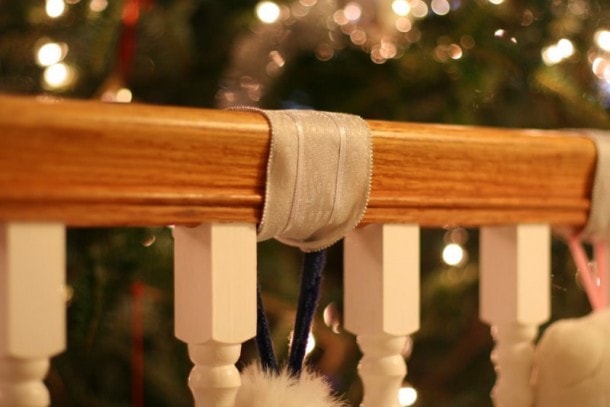 So, there you go…a small tour of my Christmas decorations. There's more than this (I have a front-door wreath that I bought for a few dollars after Christmas one year, I have more candleholders, and we have some outside decorations as well), but this post is getting kind of picture-laden as it is. Hopefully, though, it may inspire you to pick through the after-Christmas carnage at a store near you (or through the never-ending supply of Christmas stuff at Goodwill!) to find a few treasures to use next Christmas.
How do you decorate without spending a bundle?