Alrighty.
It's been a week since I started my freezer challenge, and though it's not exactly empty in the freezer, it IS looking way more manageable.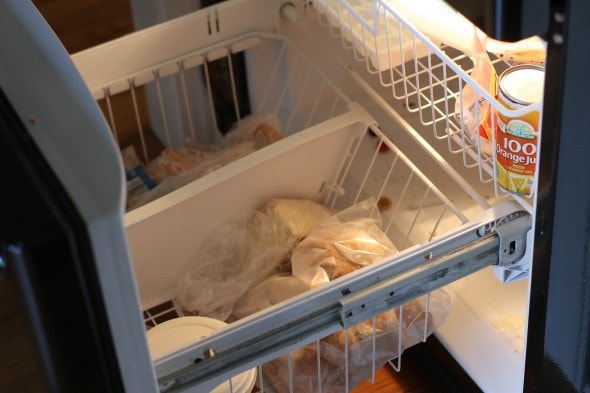 Here's what I've been up to.
I used up my random frozen fruit…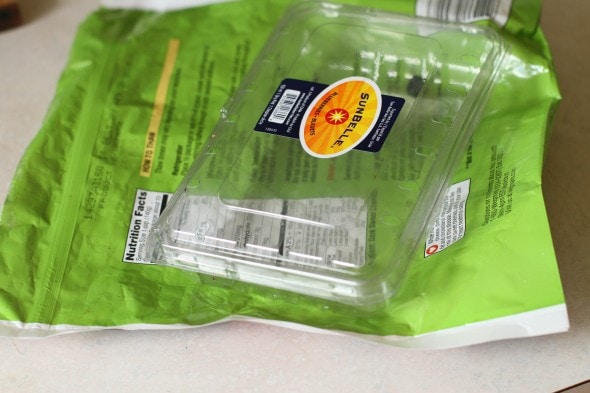 in a smoothie, of course.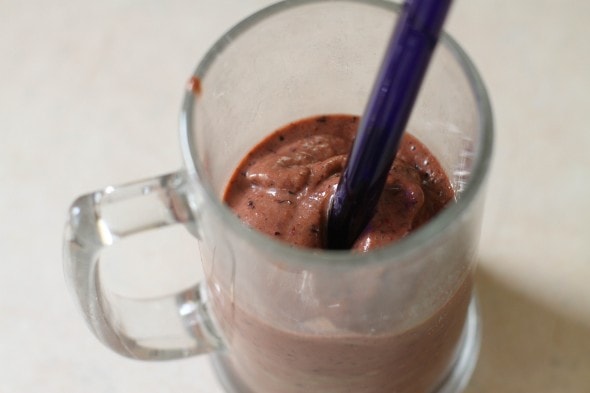 I used up a tortilla from the freezer and also some chipotle sauce leftover from fish tacos by making a scrambled egg breakfast taco.
Crazy delicious.
I used up the bacon from the freezer by making bacon/cheese quesadillas.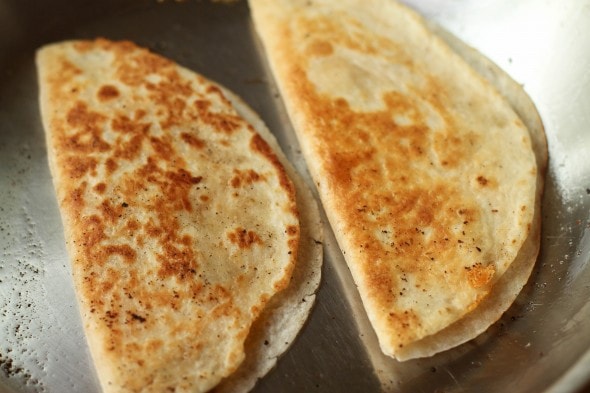 And I used up taco meat by serving, uh, tacos. CREATIVE. I know.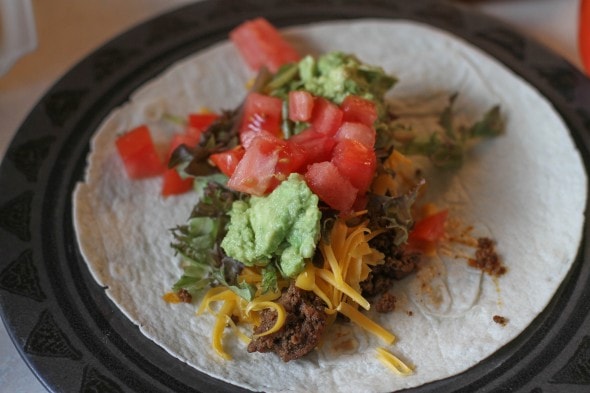 Apparently, I was motivated to use up anything that could be Tex-Mex.
I love Tex-Mex food with my whole heart, and I think I could eat it every single day.
So, what's left?
I still have to deal with the bread odds and ends (bread pudding, coming right up!), and I still have the chicken and sausage to use up, but I think that's gonna be easy.
Since this is Food Waste Friday and not just a freezer challenge update….
I lost all of these mushrooms. I don't know why they went bad so quickly (I didn't keep them covered in plastic or anything!), but they did.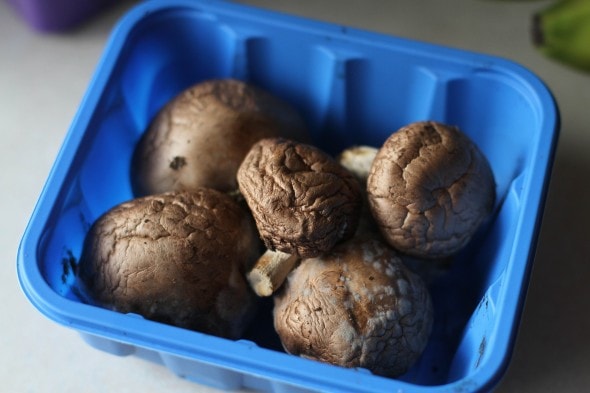 And then I lost 1/4 cup of pulled pork, plus the last few Brussels sprouts.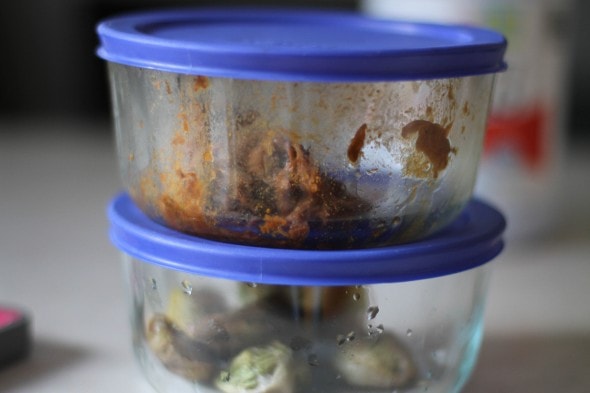 I got the Brussels sprouts in my produce box, and I roasted them in bacon fat (because bacon helps everything, right??)
Despite the bacon, they weren't super well-received here, so we didn't eat all of them that night. I did eat another helping of them leftover at lunch the next day, but I wasn't inspired enough to eat all the leftovers.
(On a side note: why must these things smell so bad when you cook them? Ugh.)
I'm considering opting out of Brussels sprouts in my produce box options, although maybe we just need to give them one more try.
Are they an acquired taste, perhaps??
____________________
How are things on the food waste front at your house? Let us know in the comments!
(and feel free to drop a link if you blogged about food waste this week.)
____________________
P.S. Last night I wrote up a few clarifications about my Earth day post.