Happy Friday to all of you!
Freezer Challenge Update
So, I've been plugging away on my freezer challenge this week.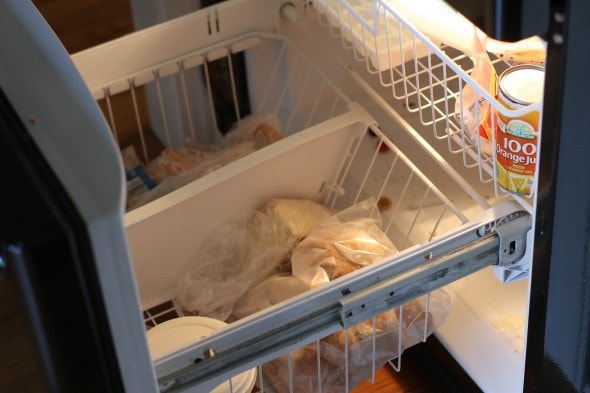 I:
made overnight french toast to use bread
made paninis to use up bread
made tacos to use up tortillas
made smoothies to use up frozen fruit
made stir-fried cauliflower to use up frozen ginger
The bacon, pizza dough, and marinara are all going to be used up tonight when I make pizza.
So, mainly what I have left are some bread odds and ends. Zoe asked for more overnight French toast, so maybe I'll do that and some croutons/bread crumbs.
What I Spent
I did not do a lot of grocery shopping this week…just $74.83.
And I got my produce box for $33.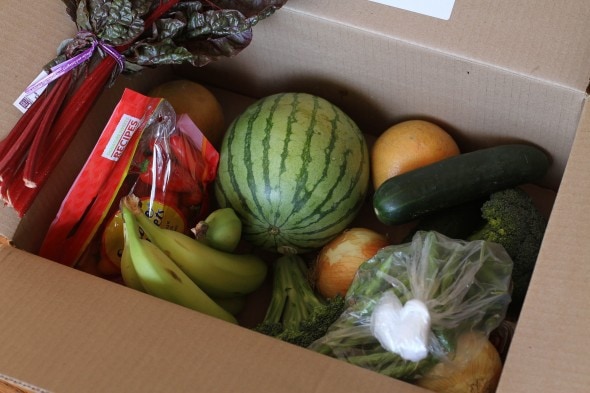 April Spending
Week 1: $248
Week 2: $108
What We Ate
Monday
I had a pound of ground beef in my small freezer, so I thawed that and grilled some burgers.
Here's the recipe I use for juicy well-done hamburgers. Luckily, it calls for bread, so I used some from my freezer stash.
We also had the stir-fried cauliflower that I mentioned yesterday.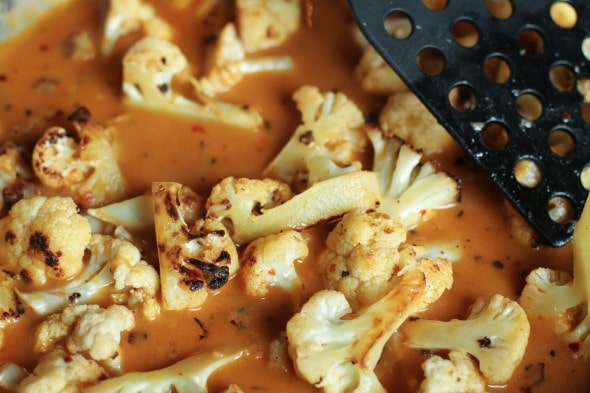 Tuesday
I made easy grilled chicken tacos (salt and pepper chicken breasts, grill, slice, and toss with chipotle sour cream.)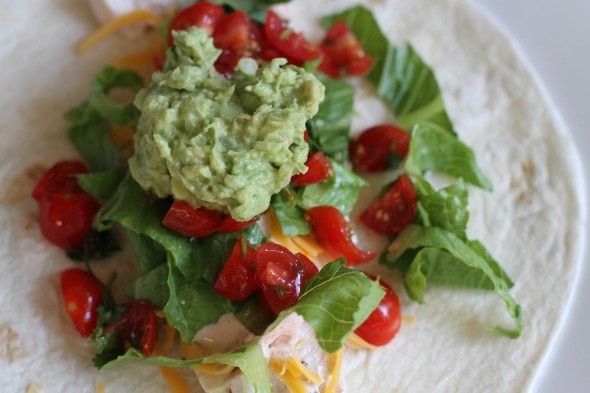 I've mentioned that chipotles are basically manna from heaven, right? SO GOOD.
We had applesauce from the freezer, and of course, I made guacamole to go on the tacos.
(Guacamole is also manna from heaven, FYI.)
Oh, and we ate watermelon from the produce box. So out of season, but so yummy.
Wednesday
I grilled some bratwurst, stir-fried some broccoli, and we also ate cucumber slices and fresh pineapple.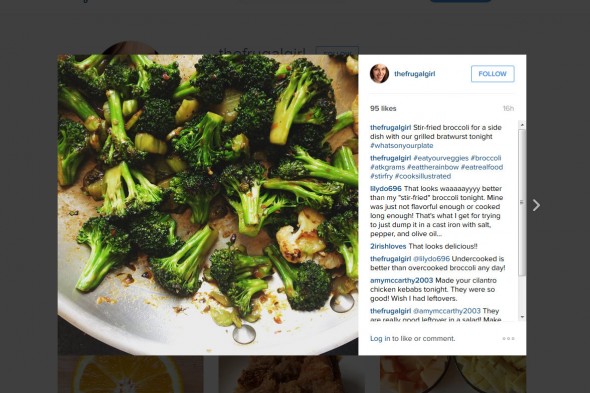 Pineapples are ridiculously affordable at Aldi ($1.49 this week!), which means we almost always have a pineapple in the house. I love that.
Thursday
On Wednesday, I salted a beef roast from my chest freezer and then on Thursday, I slow-roasted it, using a recipe from Cook's Illustrated.
(Are we surprised? No, no, we are not.)
I had some potatoes from my produce box that needed to be used up, so I made mashed potatoes to go with the beef, and I also sauteed some green beans.
I'm a little bit proud of myself for promptly using up the cauliflower, broccoli, AND green beans from my produce box.
I was a veritable veggie-preparing champion this week. 😉
Friday
I'm making pizza, which will use up the frozen pizza dough, marinara sauce, and bacon.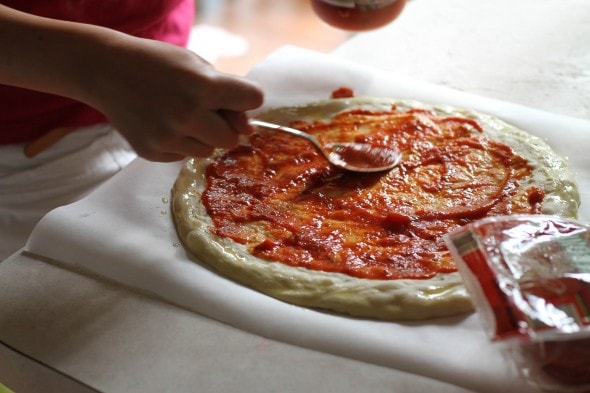 I'm going to keep working on my freezer odds and ends this coming week, so there will be another freezer challenge up date added onto next week's menu/grocery post.
____________________
What did you eat for dinner this week? And if you joined me in doing a freezer challenge, how did that go?