Every week, I post a picture of the food that has gone bad over the last seven days. I started doing this in March of 2008 to help motivate myself to use up my food instead of wasting it and it's been very effective. Since it helped me so much, I invited other bloggers to join me in posting their food waste photos, and Food Waste Friday was born.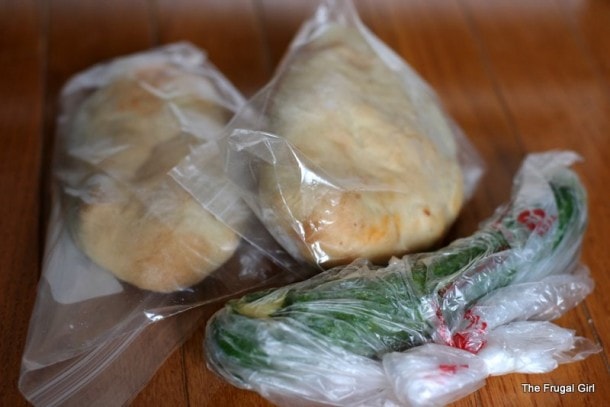 I have here two calzones of unknown date. I really should have eaten these right away, as they get dried out in the fridge, but alas, I did not.
And the green thing in the front is a mushy zucchinni. It came in a pack of about 8, so I feel pretty good about how well we did at eating them up.
Now I need some advice from all of you. I have a small container of rice that needs to be used, or it's going to be food waste.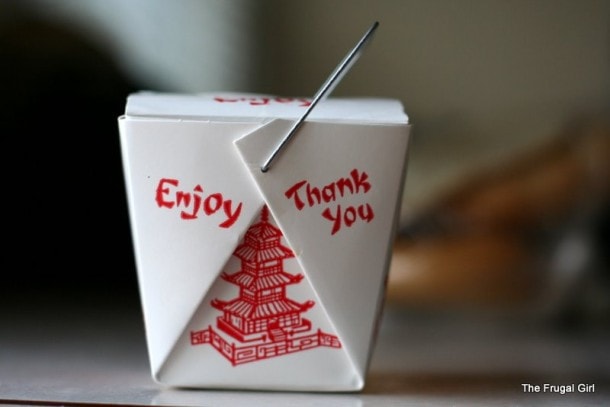 It came with some Chinese takeout we had last week (yup, occasionally we order takeout! I wasn't feeling very good that day, and so I opted out of cooking.). Next time we order Chinese, I'll ask them not to include the rice, as we always have a problem eating it. I don't particularly like white rice (I prefer brown), and I don't see a lot of point in eating a refined carbohydrate unless I really enjoy it!
Alas, I didn't remember to say "no rice!" when I ordered this time, so I am stuck with this container. I'm not sure what to do with it, and I thought you all might have some creative ideas for me.
________________________________________________________
How did you do this week? If you blogged about your food waste, link us up by entering your info into the Mister Linky Widget below. Participants get a spot on my Food Waste blogroll for the upcoming week, so join us! You'll save money, reduce your trash output, and get a little publicity for your blog!