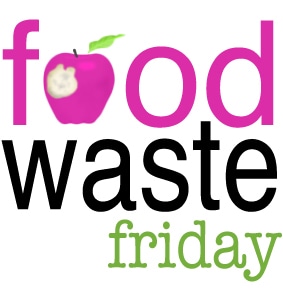 Every week, I post a picture of the food that has gone bad over the last seven days. Why do I do this? Because in March of 2008, I finally got fed up with the amount of food I was wasting, and I thought that showing my waste to other people would motivate me to use up my food instead of wasting it. Because this often embarrassing practice was so helpful for me, I invited other bloggers to join me in posting their food waste photos, and Food Waste Friday was born. If you're not a blogger but still want some food waste accountability, feel free to participate by leaving a comment.
After a two-week hiatus for the holidays, Food Waste Friday has returned. And after taking a little time off from photographing my waste, I'm ready to get back in the saddle.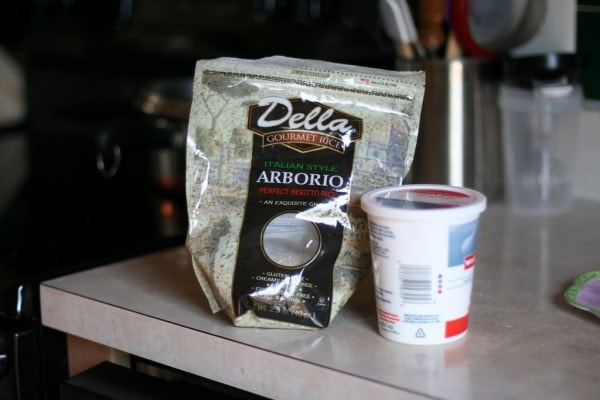 I opened this sour cream container earlier in the week only to find it covered in pink something-or-other. Definitely not salvageable. It was about 2/3 full still. Boo. If I'd realized it was about to go bad, I could definitely have incorporated it into some of my baking (I could have sacrificed for the cause and made a Cherry Coffeecake!)
The rice left in this bag amounted to less than a cup, and it expired a while back. Not being one to take expiration dates as gospel (this one was actually a best-by date), I sniffed it, and unfortunately, it had that rancid smell that grains get when they're old.
So, I bought a new bag for the risotto that's on my menu plan.
I also have 2 sprigs of cilantro that are funky and need to go into the compost bucket.
________________________________________________
How did you do this week? If you blogged about your food waste, link us up by entering your info into the widget below. You'll save money, reduce your trash output, and get a little publicity for your blog! And if you don't blog, you can still share about your food waste by leaving a comment.
Today's 365 post: This is a table