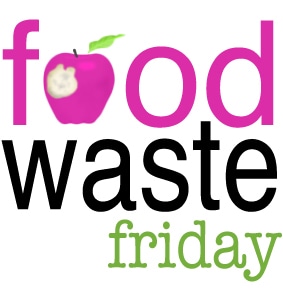 Every week, I post a picture of the food that has gone bad over the last seven days. Why do I do this? Because in March of 2008, I finally got fed up with the amount of food I was wasting, and I thought that showing my waste to other people would motivate me to use up my food instead of wasting it. Because this often embarrassing practice was so helpful for me, I invited other bloggers to join me in posting their food waste photos, and Food Waste Friday was born. If you're not a blogger but still want some food waste accountability, feel free to participate by leaving a comment.
First, thank you all SO much for your comments on my quandary post yesterday. You all were almost unanimous in telling me to wait on the e-book, and I have to tell you, I feel an enormous sense of relief about taking that off of my plate (which tells me this was probably the right decision!). I just need someone else to tell me that it was!
I'll get to work on putting together a number of Christmas-y posts this month, and after Christmas, I'll work on writing a smaller e-book (on a different topic) so that I can get some experience under my belt and work out the e-book selling kinks before I take on the Christmas e-book project.
Now, food waste!
Last week, when we had no Food Waste Friday, I had nothing to throw out.
This week, though, I do have a couple of things.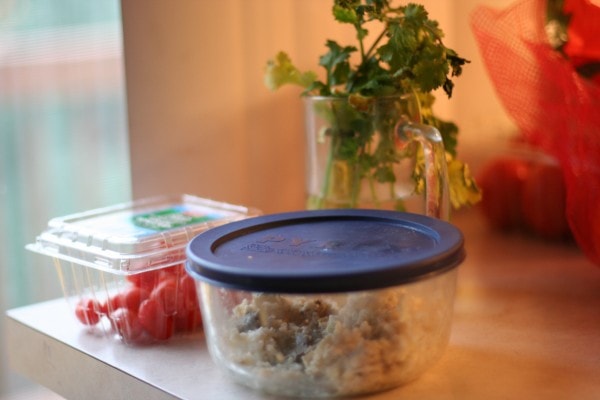 A few sprigs of cilantro have gone south, along with part of a package of cherry tomatoes, and some leftover rice. It's from a casserole-ish dish that I made, and I should have remembered that we always end up with too much rice (perhaps I should write this down on the recipe card, 'ey?).
________________________________________________
How did you do this week? If you blogged about your food waste, link us up by entering your info into the widget below. You'll save money, reduce your trash output, and get a little publicity for your blog! And if you don't blog, you can still share about your food waste by leaving a comment.
Today's 365 post: This was my kids' idea.