Every week, I post a picture of the food that has gone bad over the last seven days. I started doing this in March of 2008 to help motivate myself to use up my food instead of wasting it and it's been very effective. Since it helped me so much, I invited other bloggers to join me in posting their food waste photos, and Food Waste Friday was born.
Well, any of you that have been feeling too shy to post your food waste should feel better after this week!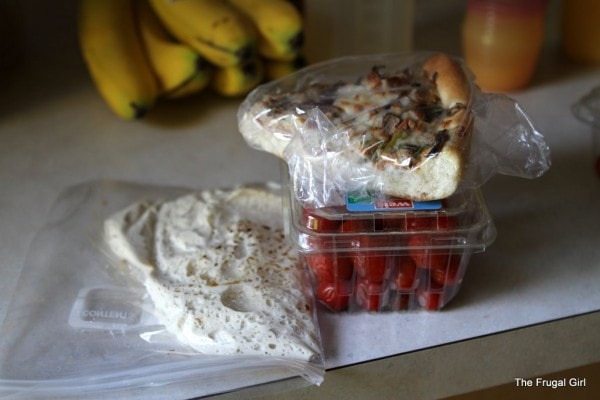 I wasted:
a slice of pizza. This was a victim of the shoved-to-the-back-of-the-fridge syndrome, which means I forgot about it until it was too late.
some grape tomatoes. I'll pick through these to see if there are any salvageable ones, but most of them are bad, I know.
a not-pictured regular tomato. The rest that I bought that day were fine but this particular one started to mold.
some grilled pizza dough (well, it's the ungrilled dough, obviously!). I only grilled 3 of the 4 pizzas this recipe makes, and I refrigerated the dough because I was going to use it to make another pizza at some point (oh, good intentions!). Problem is, it's been almost a week now, and the dough is so fermented, I'm not too interested in using it.
_______________________________________________________
How did you do this week? If you blogged about your food waste, link us up by entering your info into the widget below. You'll save money, reduce your trash output, and get a little publicity for your blog! And if you don't blog, you can still share about your food waste by leaving a comment.