1. I got my Benjamin Moore paint for $10 cheaper
I'd have thought Benjamin Moore paint was about the same price wherever you go. But nope!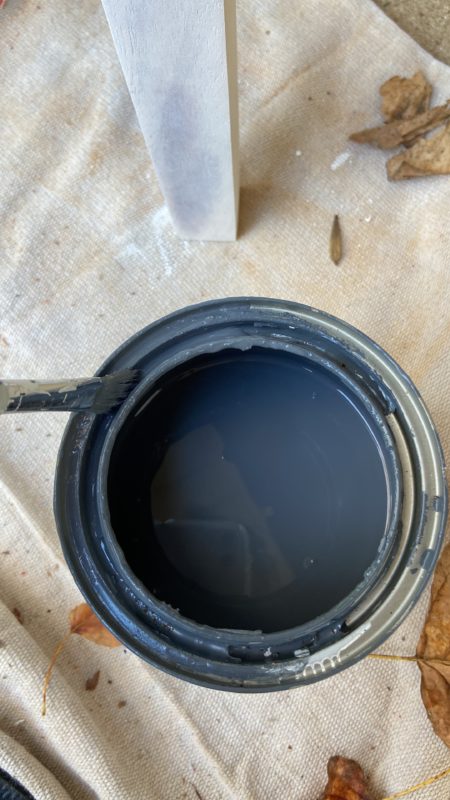 A Benjamin Moore retailer near me apparently sells it for $10 more per quart than a local hardware store does.
I'm glad I called around before I bought it, because now I know never to buy my Benjamin Moore paint from that first paint store anymore!
2. I watered my plants with dehumidifier and salad spinner water
It's actually been a bit dry here of late, so even my bigger outdoor pots were getting a bit dry.
So, I dumped my salad spinner water in one of the pots.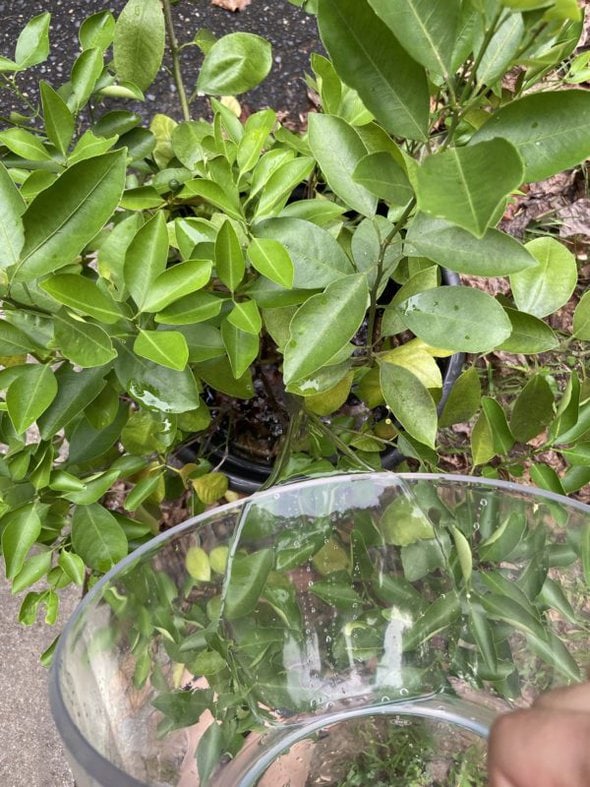 And I carried my dehumidifier water upstairs from the basement and dumped it in the other pots.
I don't know exactly why, but this ol' house I'm renting seems to get more muggy than other houses I've lived in.
So I'm grateful to have this dehumidifier. It regularly fills the big holding tank, and I am amazed to think about how all that water was just hanging around in the air.
3. I got Maui Moisture products for a total of $4.72
I wrote a whole post about my CVS strategies here, in case you want a quick peek at what I do.
In this case, I bought two Maui Moisture products on sale for buy one, get one 40% off.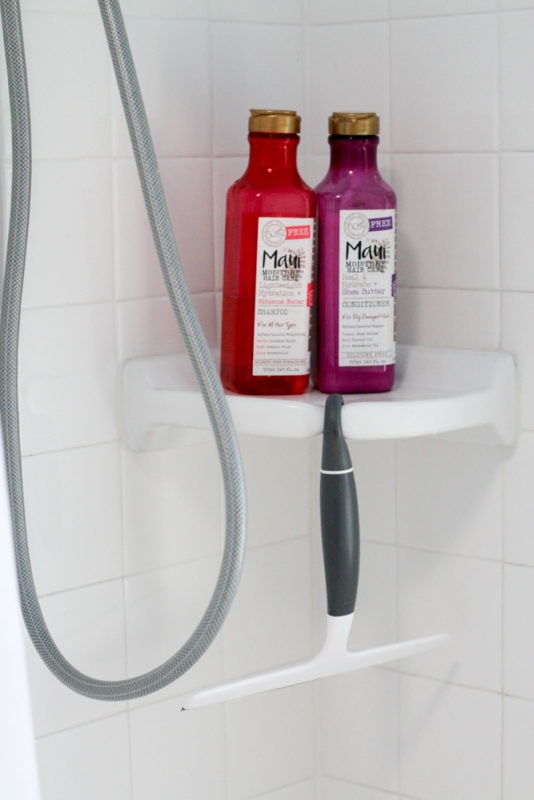 I picked the bottles that had 50% more product free (so that's like getting a whole free bottle when you buy two!).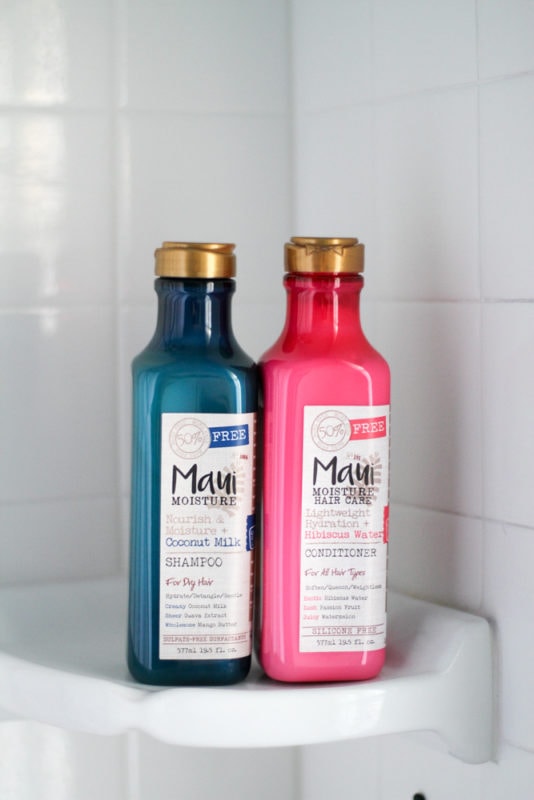 Then I used my $10 Carepass and a $5 prescription reward, so my out-of-pocket was $4.72 for the equivalent of three bottles of Maui Moisture shampoo/conditioner.
Even if you add in the $4/month I pay for my Carepass, that's still only $2.90/bottle, which is much cheaper even than you can pay on Amazon.
And this took me only a few minutes; the deals were in my app and the CVS is right by my house.
4. I bought Zoe some Better Binders
She needed some school supplies (her semester starts today!) so we stopped by Staples. I went there on purpose because I know Staples sells some very sturdy binders.
They're called Better Binders, and they used to come with a lifetime guarantee. I think Staples decided that was a bit much to offer, so they no longer come with that guarantee.
However, they ARE still really good binders; the two I bought years ago are holding up very well. Zoe needed some skinnier ones, though, so now she's got a set that will carry her for years.
You know how the vinyl-coated binders peel, and then your only recourse is to try to hold them together with tape?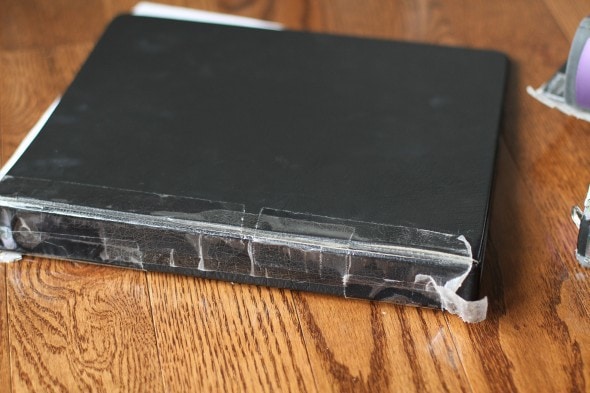 Better Binders are made of a thick, solid piece of material, so there's no thin coating to peel off. So much better!
Also, you know how typical vinyl binders come apart at the sides of the spine? I've never had a Better Binder do that!
(See the photo above.)
They're about $10/apiece unless you find a sale, but I think they're worth the extra money since you don't need to replace them repeatedly.
(I am not affiliated with Staples or their Better Binders. I just think they're an awesome product.)
5. I cobbled together a salad dinner for Zoe and me
I'd made chicken fingers the previous night, but I left some of them unfried in the fridge for future use. Fresh-fried is always better than reheated-fried!
So, last night I fried those up (using the strained oil from the previous night, of course) and sliced them on top of a salad made of greens, the last of a cucumber, some cheese cubes, and the last of the cilantro.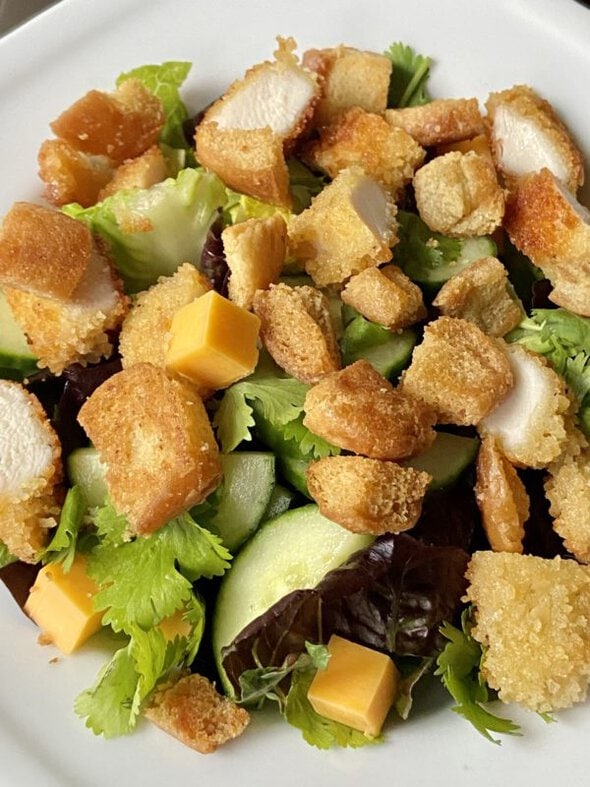 And to add some more crunch, I used some of my freezer-challenge hot dog buns to make some croutons.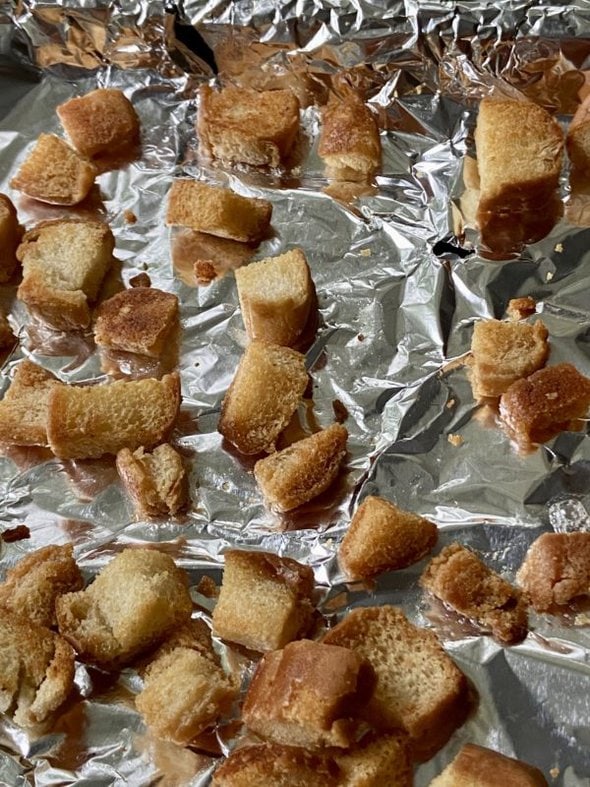 Zoe and I ate our salads while watching Pride and Prejudice together (the 1995 version OF COURSE). And Miss Shelly joined us. 😉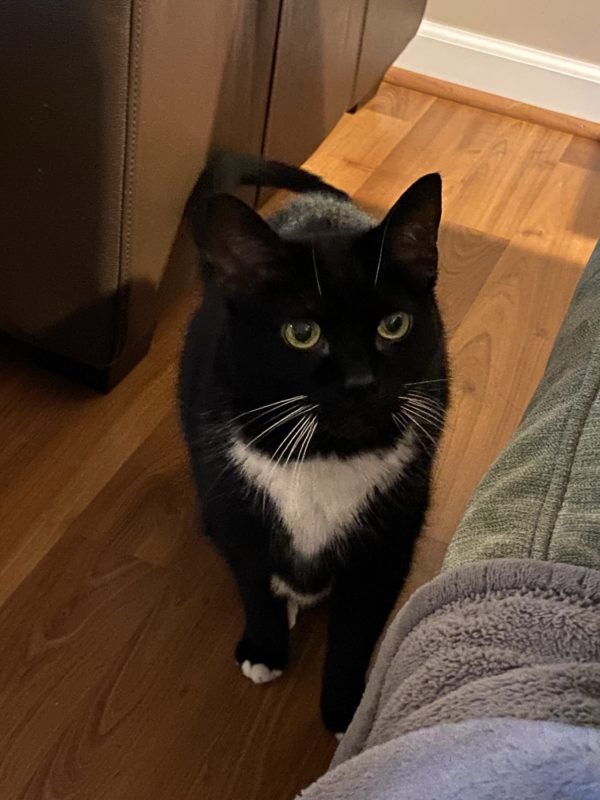 Bonus: I have enough leftovers from dinner to pack a lunch for a long day at school today.
Your turn! What frugal things have you been up to lately?