1. I refreshed some wilted lettuce
I know I've shared this a lot of times before, but there's always someone out there who hasn't heard of this tip!
I got a head of rather limp lettuce in my Hungry Harvest box.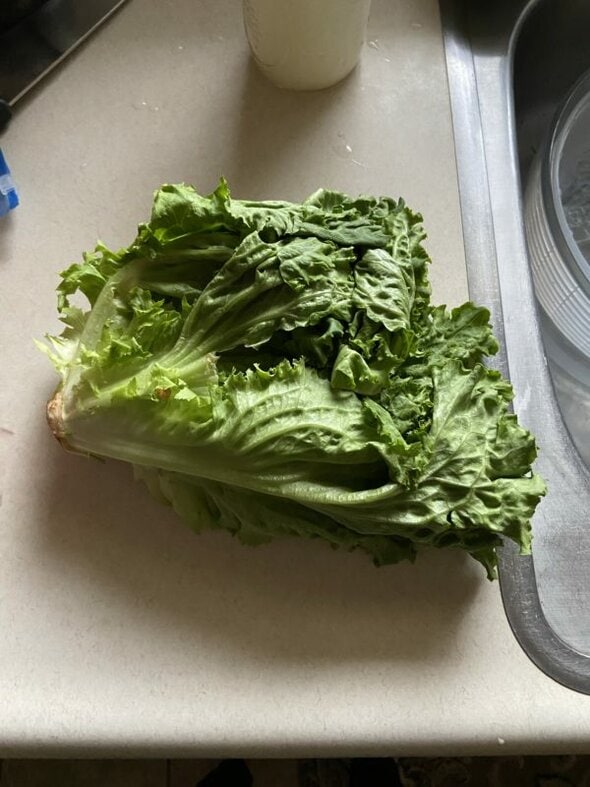 So I chopped it up, and put it into the bowl of my salad spinner, with cold water.
Just a half hour later, it was so much crispier. It's like magic!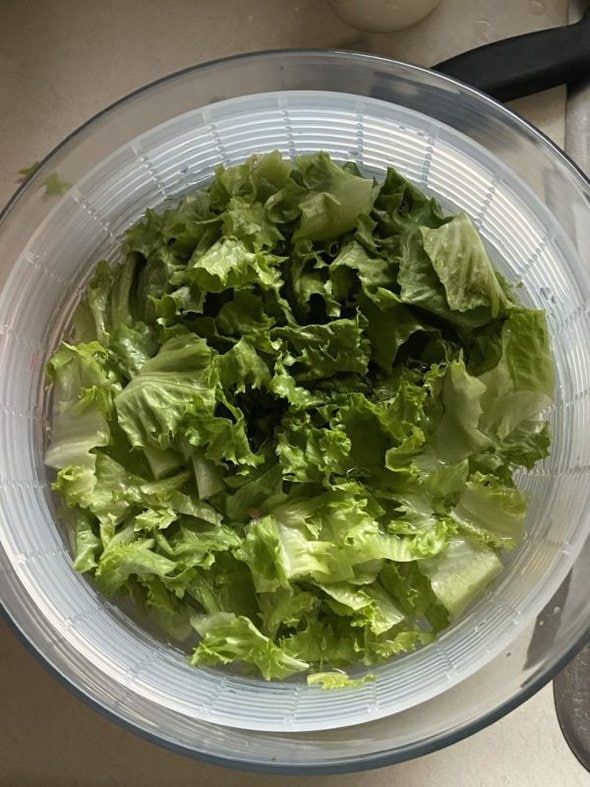 This might be a sign I need to get out more, but I think it's kind of fun to refresh wilted greens, so I was slightly happy to see my wilted Hungry Harvest lettuce. Ha.
2. I got some Fetch reward bonuses
When you haven't scanned a receipt in a while, Fetch always offers you 300 points for any receipt. I happened to have two Safeway receipts, so I scanned those and realized there was also a 100-point bonus for Safeway receipts.
So then I scanned every Safeway receipt I could find in my house. 😉
(Fetch is a receipt-scanning app, much like Ibotta; if you want to try it, use my referral code QG8V2 to get a 2000-point signup bonus.)
3. I got a new kettle on Facebook Marketplace
The lid on my other kettle broke, and we limped along with it for a while like that.
But then the two lid pieces started regularly coming apart, and I decided, ok, enough is enough. I should probably buy another kettle!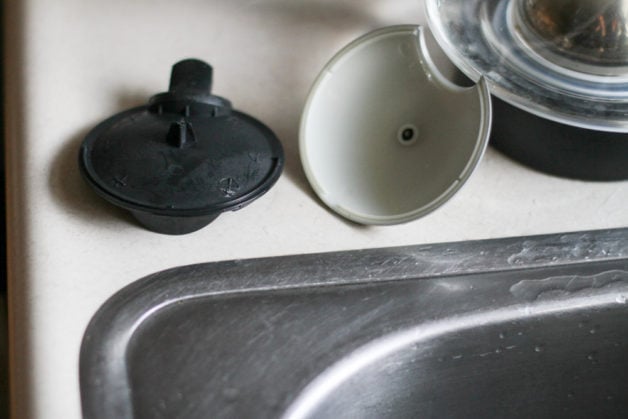 Incidentally, remember when I melted one of my kettles by accidentally setting it on the hot stovetop?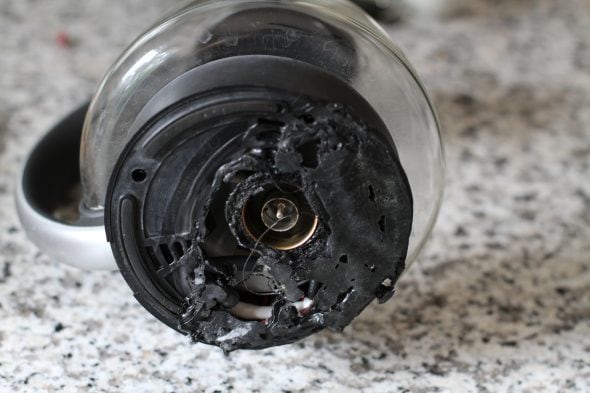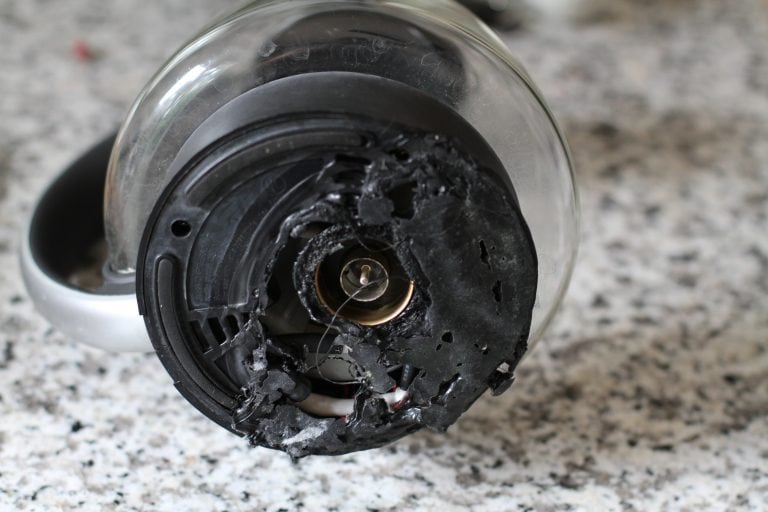 That was not my finest moment.
Anyway, I looked around on eBay but man, the shipping on these things is a lot.
Also, some people on eBay are trying to sell the kettles for more than they cost brand new on Amazon. I never will understand this!
I considered a bunch of different listings, but then it occurred to me to look on Facebook Marketplace. I found one that was about a half hour away, messaged with the seller, and learned she works only ten minutes from my house. Woohoo!
So, I just met her at her job, and that saved me time and gas money.
And I didn't have to pay for shipping at all. Yay!
4. I got a free Panera cookie for Lisey
I saw that I had a free cookie offer in my app, so when I went out to pick up the kettle, I popped into Panera and got a cookie for Lisey since I know she loves the Panera candy cookies.
5. I bought marked-down chicken
I saw a package of chicken thighs at Aldi, marked down 50%.
I deboned and skinned them when I got home, froze them on a baking sheet, and then transferred them to ziploc bags once they were hard.
And I saved the bones to use for a batch of chicken broth in the future (using a reused ziploc bag OF COURSE.) 😉
Your turn! What frugal things have you been up to?