1. I bought another American Giant hoodie dress
I don't know if this is technically frugal or not…but when I was writing my American Giant hoodie dress review post last week, I was poking around online to see what secondhand options were out there.
I saw a light pink one on eBay for $42, but it was an XS. I thought my green dress was a medium, so I wrote off the XS right away.
But then I checked the size on my green dress and realized that it was actually a size small, and I remembered the green one does have a little extra room in it.
Soo, I decided to take a bit of a risk and buy the XS on eBay.
It arrived yesterday, and I'm happy to say that it does fit me; it's just a more snug fit than my green one, and it's a little more like a long sweatshirt than a short dress.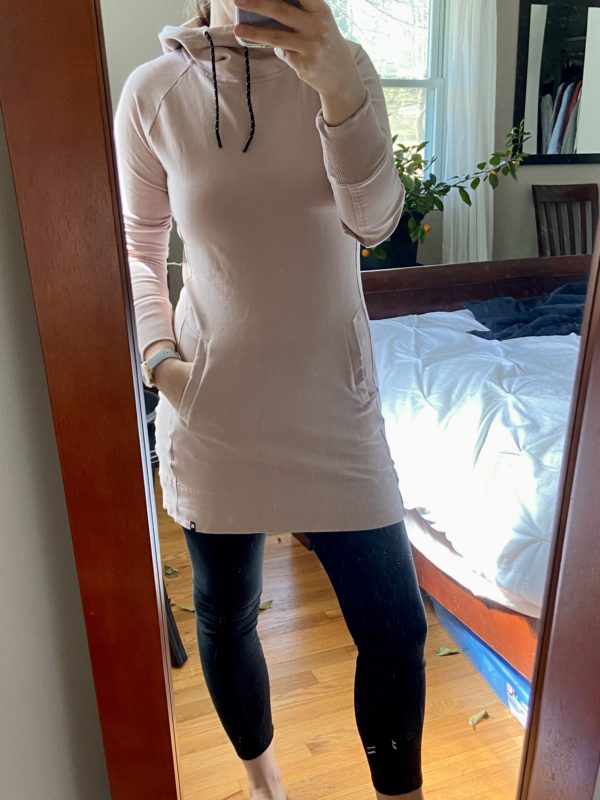 Yay! $42 is a really good price for a dress that retails for $140.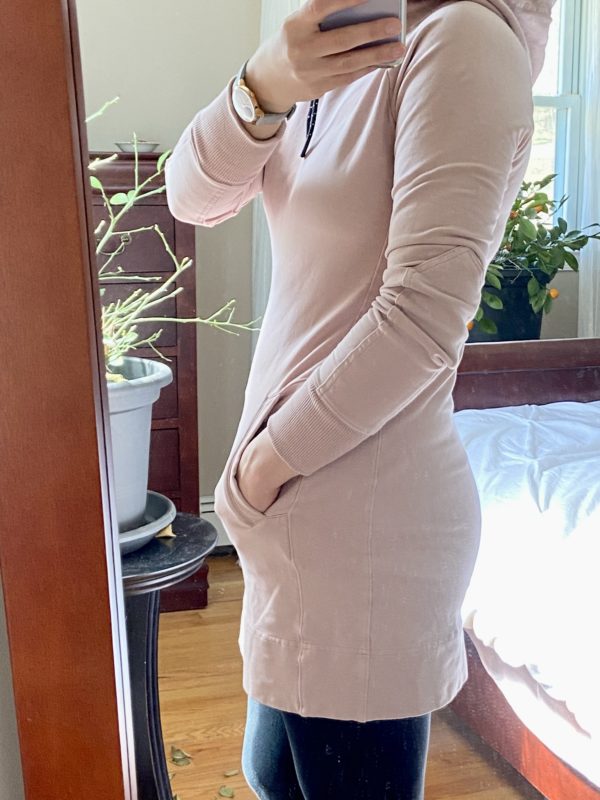 And since it's an American Giant item, I feel quite confident that it's got lots of life left in it, even though it's secondhand.
(By the way, if you want to search for a hoodie dress for yourself, just use the search term "American Giant dress" because I've seen some hoodie dress listings pop up that way, and they don't always pop up if you include the "hoodie" part in your search.)
2. I planted some basil seeds
As you all know, I am hardly a gardener. But basil is easy enough even for me to grow. 😉
It's obviously not warm enough to grow basil outside yet, but it IS a good time to start some seedlings inside.
So, I put some soil in my little Orta seed starter (which I got as part of an ebook bundle a few years ago) and I planted some basil seeds ($1.59 for a packet).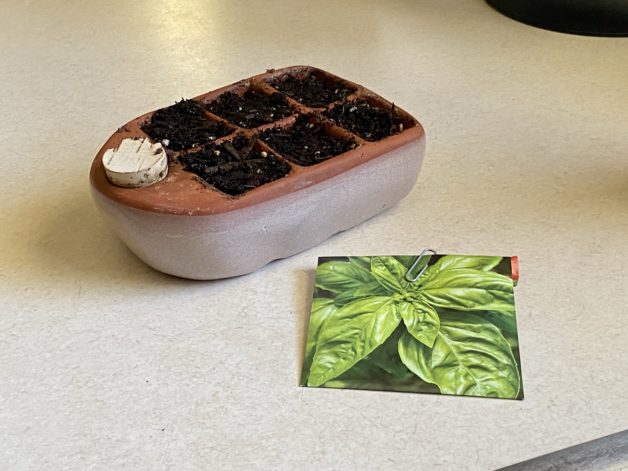 And soon, I will see some baby basil plants popping up!
$1.59 is a very, very good price for the amount of basil that these seeds will produce.
3. I caught a double charge
I'd paid for a meal at a restaurant, and when they had a little trouble processing my payment, a manager had to come over and help.
I figured all was well, but later I looked at my credit card statement and noticed they'd run my payment through twice, not once.
The meal was good, but not good enough to pay two times (!!), so the next time I was near the restaurant, I stopped in and they were able to refund one of the payments.
4. I got a replacement poster
Again, I'm not sure this is exactly frugal because it's not changing the amount of money I spent out of pocket. But it IS me insisting on getting what I paid for (which is a helpful frugal skill.)
I had ordered a small poster for my office wall, and while it came packaged nicely, I noticed it was a little bit damaged on the edges as soon as I pulled it out of the package.
I think it must have gotten bent in the packing process, and it is pretty noticeable when the light hits it.
I sent a quick email, along with photos, to customer service to let them know, and now a free replacement is on its way to me.
I don't know what I will do with the slightly damaged one; I might see if one of my girls wants it, and if not, I'll offer it on my Buy Nothing group.
5. I bought some paint repair supplies for Zoe's car
The Civic she drives is older, and it came to us with quite a few scrapes and dings.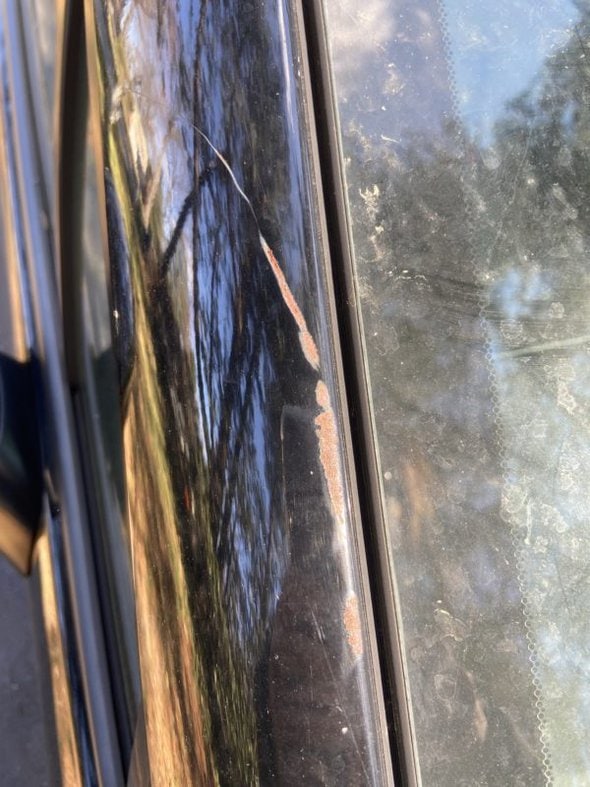 Since she's a teenage driver, it's reasonable to assume that it might get some more scrapes and dings along the way (no insult to Zoe in particular; it's just an observation about new drivers in general!)
Given all that, I am not about to suggest we drop a bunch of money into doing body work on it; I just want to address the small rusty spots in a way that minimizes the damage.
I talked to my dad about it, and then I ordered a few products for Zoe and me to use to repair the rusty spots.
I'll let you know how it goes! It'll definitely be cheaper than paying for body work. 😉
Your turn! What frugal things have you been up to?