1. I got a free Firehouse sub because my name is Kristen
Apparently, Firehouse Subs has been doing a promotion where if your name starts with a certain combo of letters, you can get a free sub.
A reader emailed me last week to tell me that the letters of the day were Kr!
I definitely qualified for that, so I stopped in on my way home.
But hilariously enough, when I had called in my order, the dude who took it got my name SERIOUSLY wrong: Christen Crow.
That's not right on the first or last name.
He did let me have my free sub, though; my driver's license clearly says "KRisten". 😉
2. I got a free Chick-Fil-A salad
I had a bunch of points in my app, so I redeemed them for a free cobb salad.
If you like to eat at Chick-Fil-A, you really should get the app. It makes ordering so super easy, and you earn points fairly quickly.
Also, I have heard multiple CFA employees say that they love it when customers use the mobile app ordering, so if you wanna be kind to your CFA employees, use the app. 😉
I'm so used to in-app ordering now, it feels weird to ever place a drive-thru order through a loudspeaker!
3. I got three discounted months of Panera's Unlimited Sip club
I was gonna cancel after my two free months, but when I went to do so, they offered me three months for only $3.33/month.
That's a super good deal, so I clicked yes.
4. I saved my chicken frying oil for future use
I made some chicken fingers last night, and after I was done, I poured the oil through a strainer (to get rid of any crumbs), labeled the lid, and put the oil in the freezer.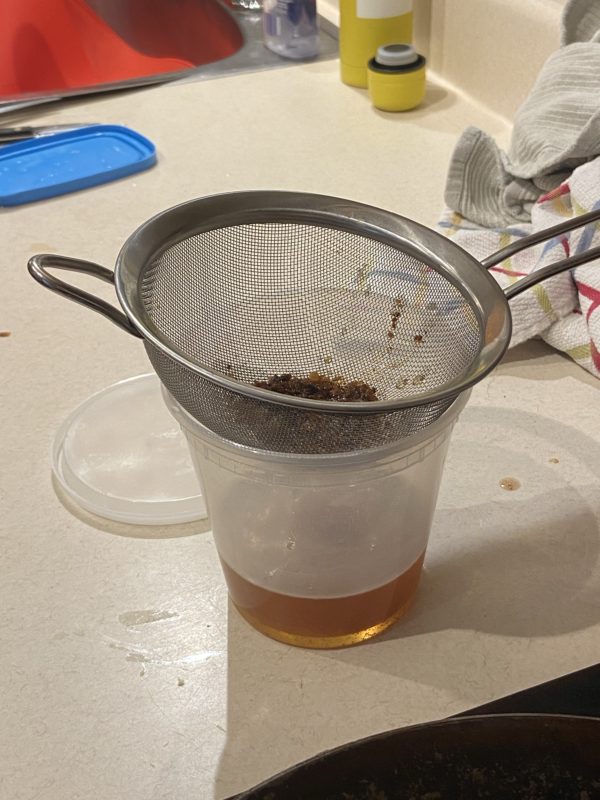 Next time I make chicken fingers, I'll just grab this oil and add it to the pan; it's definitely good for another use.
5. I…
canceled some Amazon Subscribe and Save items that we didn't need anymore
found a book on eBay for a few dollars
listed a schoolbook on eBay
bought some groceries from Safeway's markdown rack
Your turn! What frugal things have you been up to lately?