1. I got some free tools
My friend Elaine, a blog reader that I met at book club, said her husband had duplicates of a lot of tools. So, she invited me over for a cup of coffee and a little tool rummaging.
So now I have some small tools, more screwdrivers, and a rake and shovel!
It's not like you need a rake and a shovel every day, but there have definitely been a couple of times in the last year-plus of living here that I wished I owned them.
Funny thing: Elaine said she can never seem to come home from a yard sale without a rake, which is why she had extras. Ha.
Her rake-buying habit worked out very well for me. 😉
2. I used a couple of discount strategies at Target
Zoe's sick this week, and I wanted some Mucinex for her. I saw Target had it for a good price, and I also noticed they had a deal on some color-friendly shampoo and conditioner if you did a store pick-up option.
Sooo, I did that and got a $5 gift card. Plus I used my Target Red Card (debit) for 5% off and I used my Target Circle rewards, which were something like $4.70.
I know some people are verrrry tempted to overspend at Target, and if that's you, a Target Red Card is probably a bad idea, especially the credit card version. But I'm not particularly prone to Target sprees, so the Red Card 5% discount works for me.
You just gotta do what works for you!
3. I got some free botanical prints
Someone in my Buy Nothing group had bought a set of nine botanical prints, and she only needed five.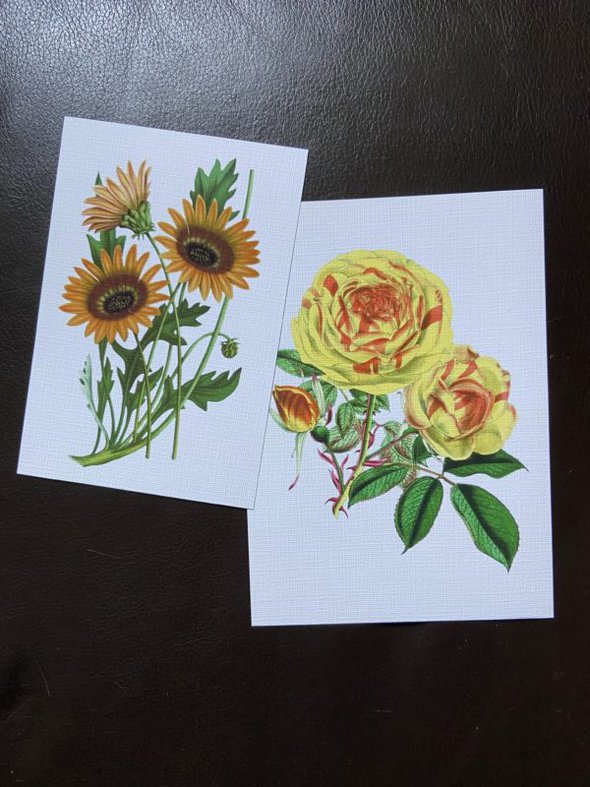 So she offered the other four and surprisingly enough, no one had jumped on them when I saw the post. Yay for me!
4. I used some old frames to hang up the prints
When I moved out of my other house, I grabbed a stack of old frames that I bought eons ago, and had used in various parts of that house in my kids' rooms over the years.
They've been sitting here at my rental house for over a year because I hadn't figured out what I wanted to do with them.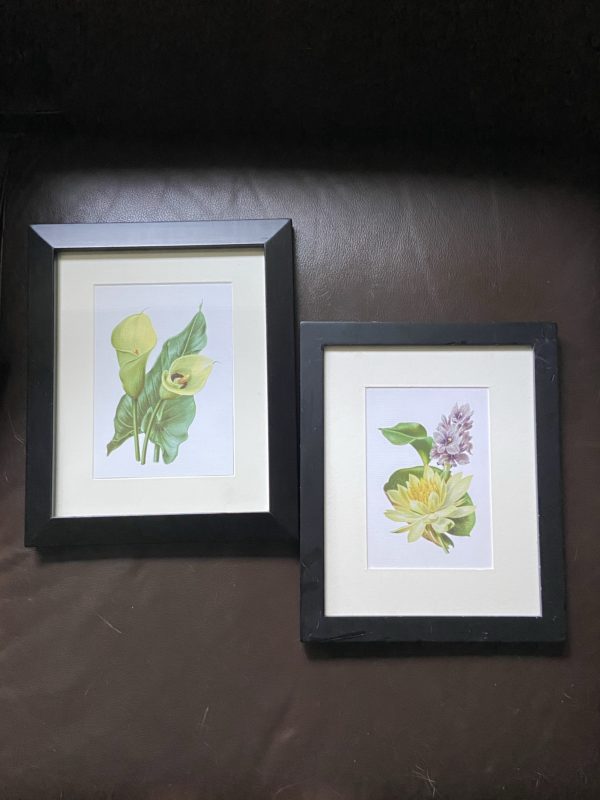 But I was able to make four of them work for the prints! I just had to cut one down to fit in the smaller wooden frame.
By the way, one of these is missing the glass, and I wrote a while back about how I had a realization that it is actually ok if picture frames don't have glass.
(My children broke the glass in many frames over the years, and eventually, I just decided to be at peace with it! I wrote about that here: "How Second-Hand Items Help Me Be More Gracious." The second paragraph of that post has a sentence that is probably going to make you laugh; I almost wanted to delete it just now, but I left it in as a self-roast.)
5. I got some mark-downs at Safeway
As I've said a million times, Safeway is not the cheapest grocery store.
But it IS very close to my house, so when I stop in for a last-minute necessity, I always peek at the clearance rack. Most of the time it's stuff I have no use for, but sometimes I luck out!
This time I found a medicine I use and also a dented box of cereal, both 50% off.
I also grabbed an enormous bag of peanut M&Ms that were 50% off. Are peanut M&Ms a necessity? No. But I hardly ever buy them and they are making Zoe and me pretty happy.
Sometimes frugal skills save you money; other times, they allow you to get joy-adding items for cheap. 😉
Your turn! What frugal things have you been up to lately?